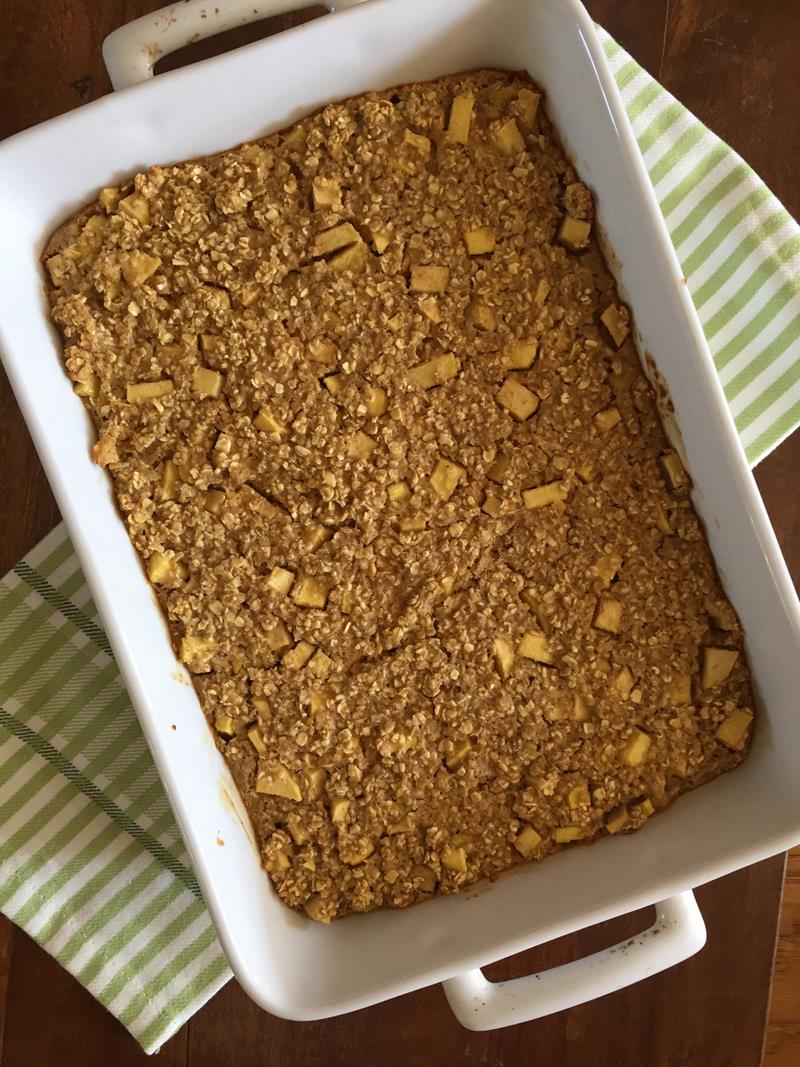 My various versions of baked oatmeal have become the most popular recipes on my site. The version I am sharing today is one of my personal favorites. I love the apple, cinnamon, oatmeal combination.
Apples, cinnamon, and oatmeal just seem like they are made to go together, especially during the fall and winter. This apple cinnamon baked oatmeal combines these flavors into one delicious baked oatmeal.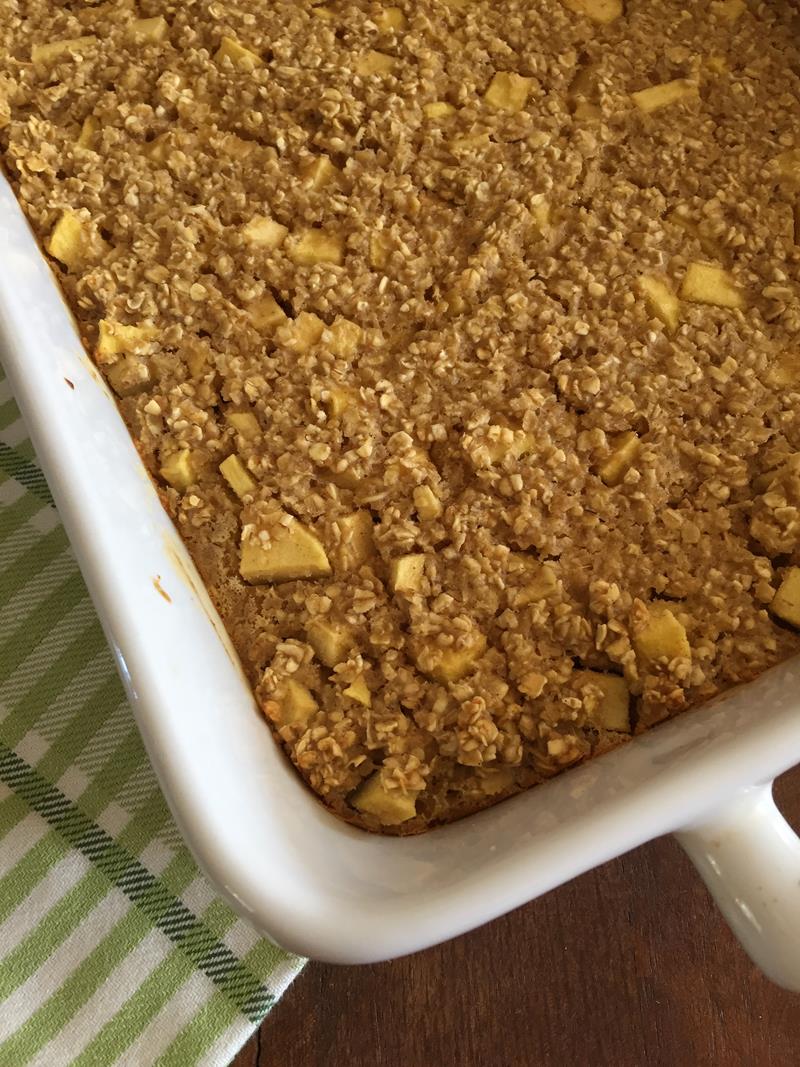 One of the things that I love about baked oatmeal is that it can be made ahead. I love making several pans of it on the weekend so that we can reheat it during the week. It also freezes very well.
If you have questions are looking for tips for making baked oatmeal, you will find my Tips and Facts For Making Baked Oatmeal post helpful.
Yield: 8 servings
Apple Cinnamon Baked Oatmeal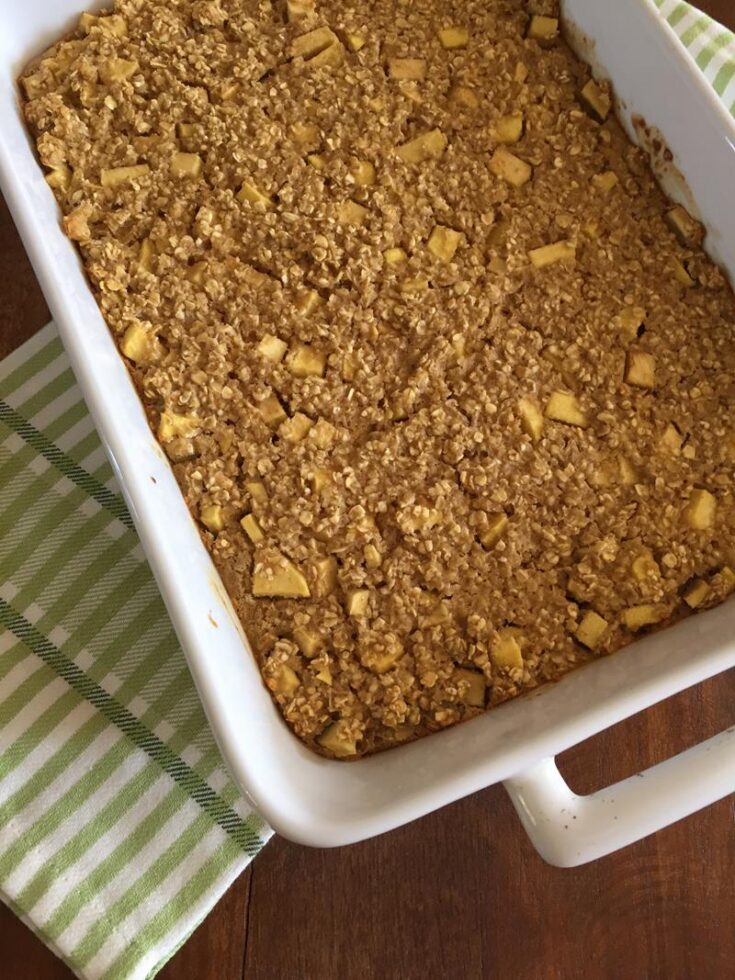 Apples and cinnamon added to baked oatmeal make for an easy and delicious breakfast.
Ingredients
3 cups quick cooking oats ( Use gluten free quick cooking oats for gluten free version)
½ cup brown sugar
1 cup milk
2 tablespoons butter, melted
2 eggs
2 teaspoons baking powder
¾ teaspoons salt
1 teaspoon vanilla
¾ cup applesauce
1 teaspoon cinnamon
2 apples, peeled and chopped
Instructions
Mix all ingredients together in a large bowl and stir well.
Spread in a 9x13 pan and bake at 350 degrees for 25-30 minutes.
Serve and enjoy!
Originally posted November 2011.