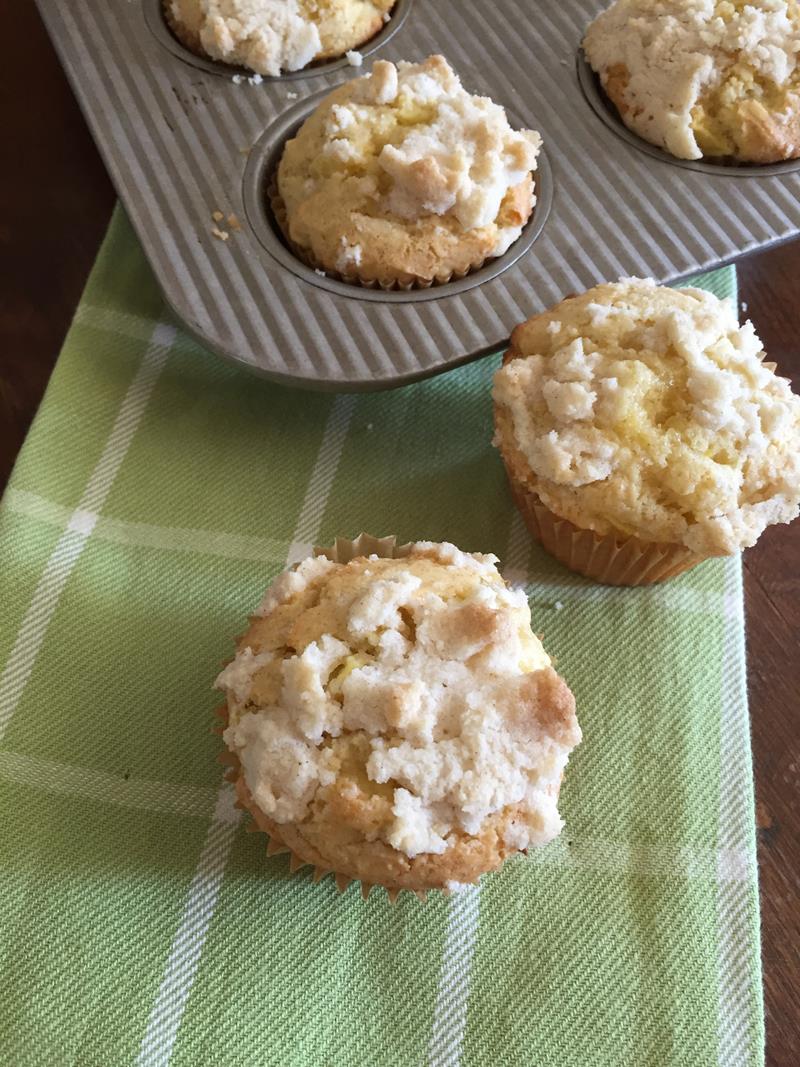 This is another recipe that I have been making for years. The recipe came from my sister and makes a perfect fall muffin. We love these for breakfast, but they also make a great afternoon snack for the kids.
I like that these have both apples and applesauce in them. It gives them a great apple flavor.
I haven't made these in awhile and decided to make them recently. They were gone in no time. They are a must make for fall!
Apple Muffins
¼ cup butter
¼ cup applesauce
1¼ cups white sugar
1 teaspoon vanilla extract
½ teaspoon salt
2 eggs
1¾ cups flour ( Bob's Red Mill 1 to 1 Gluten Free Flour works well in these)
2 teaspoons baking powder
½ teaspoon ground cinnamon
½ cup milk
2 cups peeled, cored and sliced apples
Crumble Topping
¼ cup white sugar
½ teaspoon ground cinnamon
3 tablespoons flour ( Bob's Red Mill 1 to 1 Gluten Free Flour works well)
2 tablespoons butter, cubed
Preheat oven to 375 degrees Grease muffin pan or line muffin pan with liners. Makes about 15 muffins
In a large bowl, cream together cup butter, sugar, vanilla, and salt until light and fluffy.
Beat in eggs, one at time. Stir in applesauce.
In a separate bowl, mix together the flour, baking powder, and cinnamon. Stir in the flour mixture alternately with the milk, mixing just until incorporated.
Fold in apples. Scoop into muffin cups to fill ¾ full. Lightly sprinkle the tops with the cinnamon crumble recipe below
To make Cinnamon Crumble: In a small bowl, combine ¼ cup white sugar, ½ teaspoon of cinnamon, 3 tablespoons flour, and 2 tablespoons cubed butter. Mix together using a pastry blender, or two butter knives. The crumble topping should resemble small peas.
Bake in preheated oven for 25-30 minutes, or until tops are golden brown, and a toothpick inserted into the center comes out clean.
Remove from pans, and cool on wire rack.