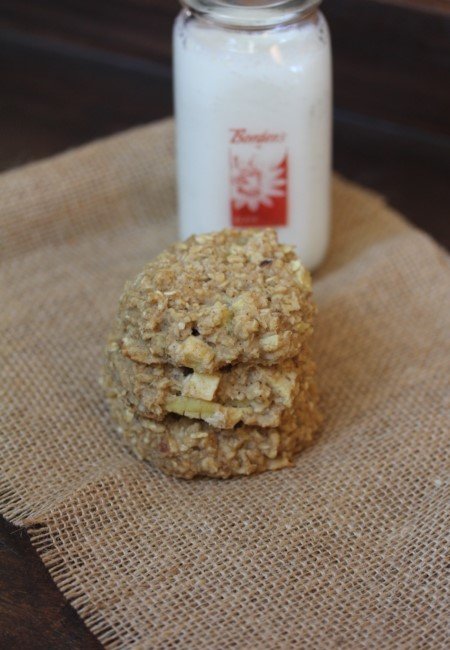 Cookies for breakfast?! Yes, please. Really who doesn't love cookies for breakfast!
My kids love hearing that they can have cookies for breakfast. I love them because they are quick and easy to make. They are pretty healthy and make a great breakfast on the go. They also freeze great for make ahead breakfasts.
Breakfast cookies also make a great lunchbox or after school treat. And of course they make a pretty healthy dessert too. There is really so much to love about breakfast cookies.
So far on my site I have shared pumpkin breakfast cookies, peanut butter breakfast cookies, peaches and cream breakfast cookies, and banana breakfast cookies. I hope you all are not tired of breakfast cookies because I have another one for you today.
Today's version of breakfast cookies contains apples. The combination of apples, cinnamon, and oatmeal combined in a cookie is delicious! These might be my favorite breakfast cookie. I loved them.
These apple oatmeal breakfast cookies are perfect anytime of year, but with the flavor combination we especially love these in the fall.
And if you need these to be gluten free just use gluten free oats.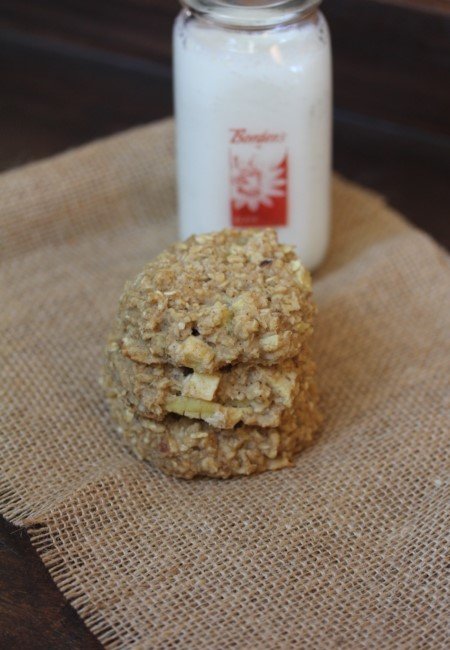 Apple Oatmeal Breakfast Cookies
3 cups quick oats ( I use gluten free quick oats)
1/2 cup brown sugar
1/2 cup milk
2 tablespoons butter, melted
2 eggs
2 teaspoons baking powder
3/4 teaspoons salt
1 teaspoon vanilla
3/4 cup applesauce
1 teaspoon cinnamon
2 apples, peeled and chopped
Preheat oven to 350 degrees.
In a large bowl mix all ingredients together and stir well until combined.
Drop by the spoonful onto cookie sheet. Flatten slightly.
Bake for 10-11 minutes.