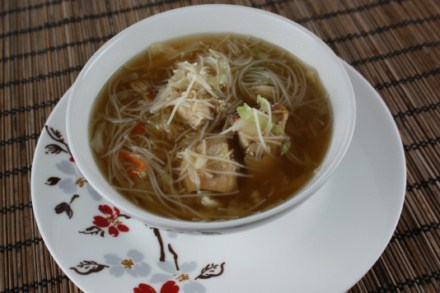 This Asian Noodle Soup is perfect for fall and winter.
This is an easy, filling, and healthy soup that my whole family enjoys. It is one of those soups that is wonderful on a cold day.
This recipe makes a large pot of soup, but you could easily half the recipe.

Asian Noodle Soup
1- 8 ounce package of rice noodles ( I use the noodles pictures below)
4 cans chicken broth ( or about 8 cups of homemade)
2 cups water
¼ cup soy sauce
a one inch piece of fresh ginger, peeled and cut into 2 pieces
2 cups cook chicken, diced
2 cups coleslaw mix or shredded cabbage
Red Chili sauce- for serving if you like it spicy (this is an asian style hot sauce)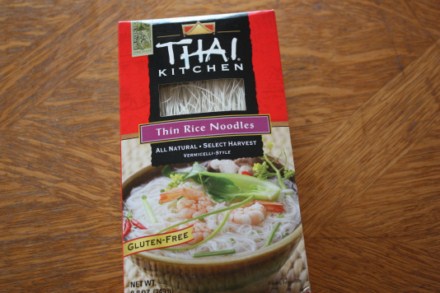 Fix noodles according to package directions. This is usually soaking them in hot or boiling water to soften them.
While the noodles are soaking heat chicken broth, water, soy sauce, and ginger to a boil. Reduce heat to simmer and cook for about 5 minutes.
Remove ginger. ( The ginger is just to add extra flavor to the liquid)
Add chicken and cook until chicken is heated through. This should just take a few minutes.
Add coleslaw and softened noodles and simmer for 1-2 minutes. You do not really want to cook the noodles and coleslaw just heat them through.
Serve and enjoy!