I love to serve salad with dinner. It is the side dish/vegetable that we eat the most. And I love to make homemade salad dressing to go with our salad.
When I eat or serve salad though I like to toss it all together. All the ingredients in one large bowl and tossed with dressing to be sure everything is coated and mixed well.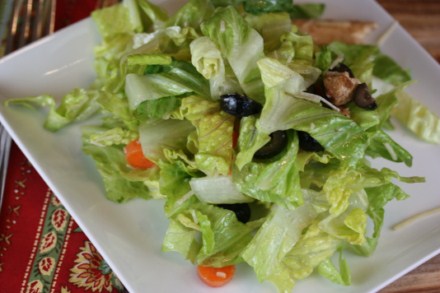 My family on the other hand likes their salad served all separate so that they can pick and choose what goes into it and they can control the amount of salad dressing. This means that I usually just serve it all separate for them and I simply toss my salad together for myself.
I am curious though how you like your salad. Do you like your salad tossed together with all the ingredients or with the dressing served on the side?