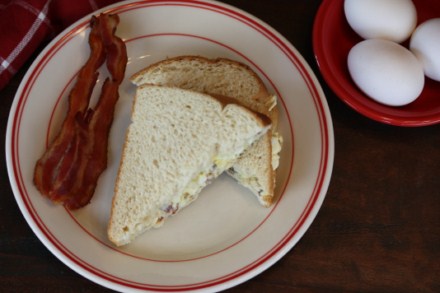 During the summer I love to cook quick and easy meals that don't heat up the kitchen.
I would be perfectly happy with a light dinner, or a salad for dinner, but my husband and kids usually disagree with me on that one. They still enjoy a regular full meal, even during the heat of the summer.
Over time I have developed a few quick and easy recipes that don't involve heating up the kitchen, but are still hearty and filling meals.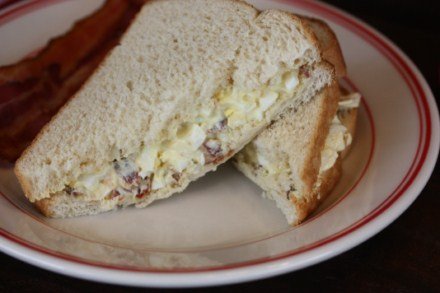 Today's recipe is an example of that. It is fun version of a classic sandwich. It is simply a bacon and egg salad sandwich.
Think egg salad sandwich with bacon mixed in. YUM! Bacon really does make everything better doesn't it. 🙂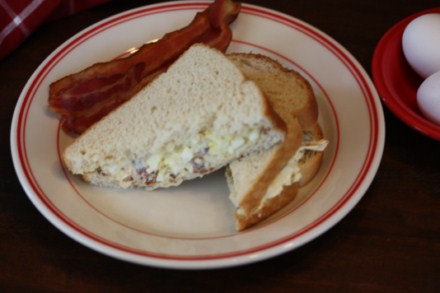 Bacon and Egg Salad Sandwich
8 hard boiled eggs, peeled
8 strips of bacon, cooked and chopped into pieces
1/2 cup mayonnaise
1 tablespoon mustard
1/2 teaspoon salt or to taste
pepper to taste
8-10 or so slices of bread
Chop eggs and place into a bowl.
Add remaining ingredients and stir until combined. You do not want to over mix or mash the eggs so mix carefully.
Spread on bread to make sandwiches and enjoy!
Note: You can easily adjust these amounts depending on how many you are serving.