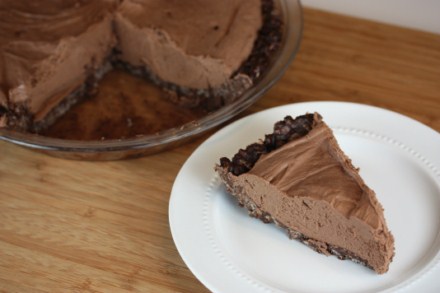 I mentioned a few weeks ago that my sister made some really good gluten free desserts when I was visiting my family in Oregon. One of the desserts she made had a chocolate rice crispy type crust that I loved.
I knew this crust would work great for all kinds of no bake desserts, so I gave it a try recently and used my no bake chocolate cheesecake recipe for the filling and it was so good.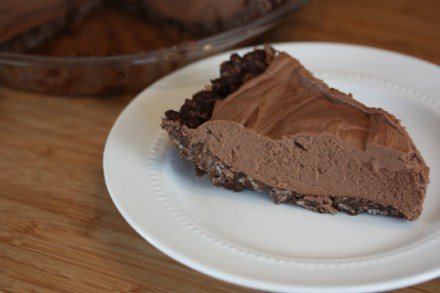 I mean really how can you go wrong with a chocolate cheesecake filling and a chocolate crust.
And this really is one of those desserts that no one would know was gluten free. I made it for a church picnic recently and had several people tell me how good it was. When I mentioned that it was gluten free, they could not believe it.
If you are looking for a gluten free dessert that will impress anyone, then you really need to make this one.
And if you love chocolate as much as I do, you really need to make this.
Simply take my no bake chocolate cheesecake and use a gluten free crust.