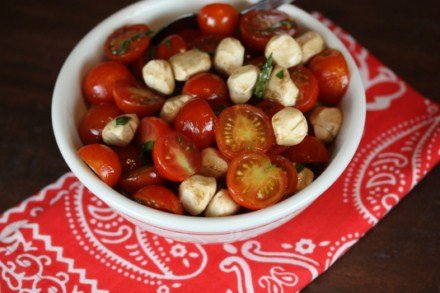 One of my family's favorite things about summer, and summer produce, is fresh tomatoes. All three of my kids love tomatoes and I love to find new and healthy ways to serve them.
This salad is perfect for summertime. It is easy to make and only calls for a few ingredients.
The trick to simple, but flavorful foods is to add flavorful ingredients. Food does not have to be fancy or gourmet to taste good. Making food fresh and flavorful is often the trick to making a dish taste great.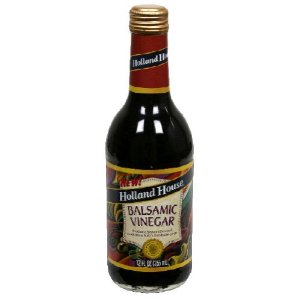 For this tomato salad the balsamic vinegar is the trick to adding a lot of flavor. Balsamic vinegar is a simple pantry staple that can add so much flavor to salads and other foods. In this recipe it works great.
Tomato Salad with Fresh Mozzarella and Balsamic Vinegar
4 cups of cherry or grape tomatoes, I just used a bunch from my garden. I did not measure, but I think this is close.
4 tablespoons of Holland House Balsamic Vinegar
4 tablespoons of olive oil
1/4 cup fresh mozzarella cheese, that has been cut into chunks
1/4  cup fresh basil, chopped
1/4 cup fresh parsley, chopped
Slice the tomatoes in half and combine with remaining ingredients.
Refrigerate this for several hours so that the flavors combine well.
Serve and enjoy!

Disclosure: I am compensated for my time working as a Mizkan Blogger Advocate, but my thoughts and opinions are my own. I have loved and used their products for years.
For more information and recipes using their products please visit their website,  Facebook page, and Pinterest page. You will find lots of great tips and ideas for using all their products.