You really can't go wrong when you combine bacon, cheese, sour cream, and cream cheese all in one recipe!
I make this bacon cheddar dip several times each year over the holidays and I never can get a picture of it. Every time I make this dip it is gone before I can get a picture. I guess that is a sure sign of a really good recipe.
I also get asked for the recipe every time I make this, which is another sign of a good recipe.
I was determined to get some pictures when I made it recently for my husband's office Christmas party.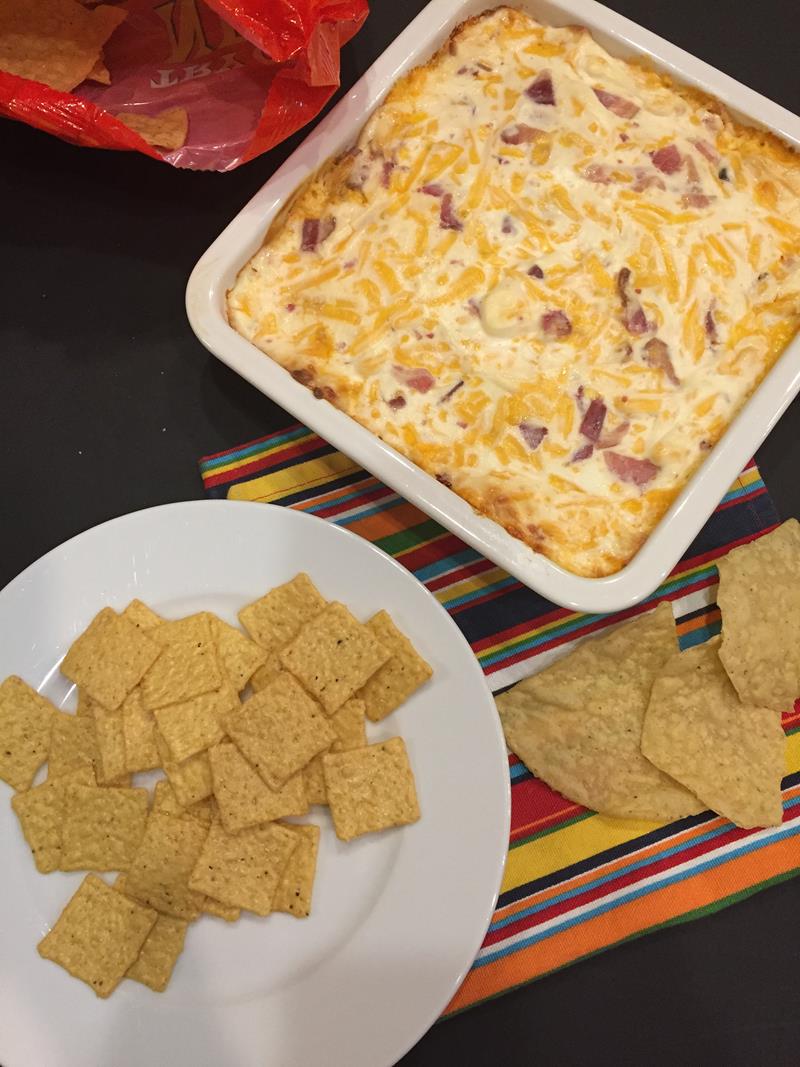 This is one of those recipes that I have made for years. It is our favorite chip and dip type recipe. We all love it. I mean it has bacon, cream cheese, and cheddar cheese in it, what is not to like about it. (And I said it was good, not healthy. 🙂 )
It is great with chips or crackers. It can also be mixed together and heated in a crock pot, which is how I served it for my husband's office party.
You really can't go wrong with this recipe. It is perfect for holiday parties, football watching, and anytime you need a chip and dip type recipe.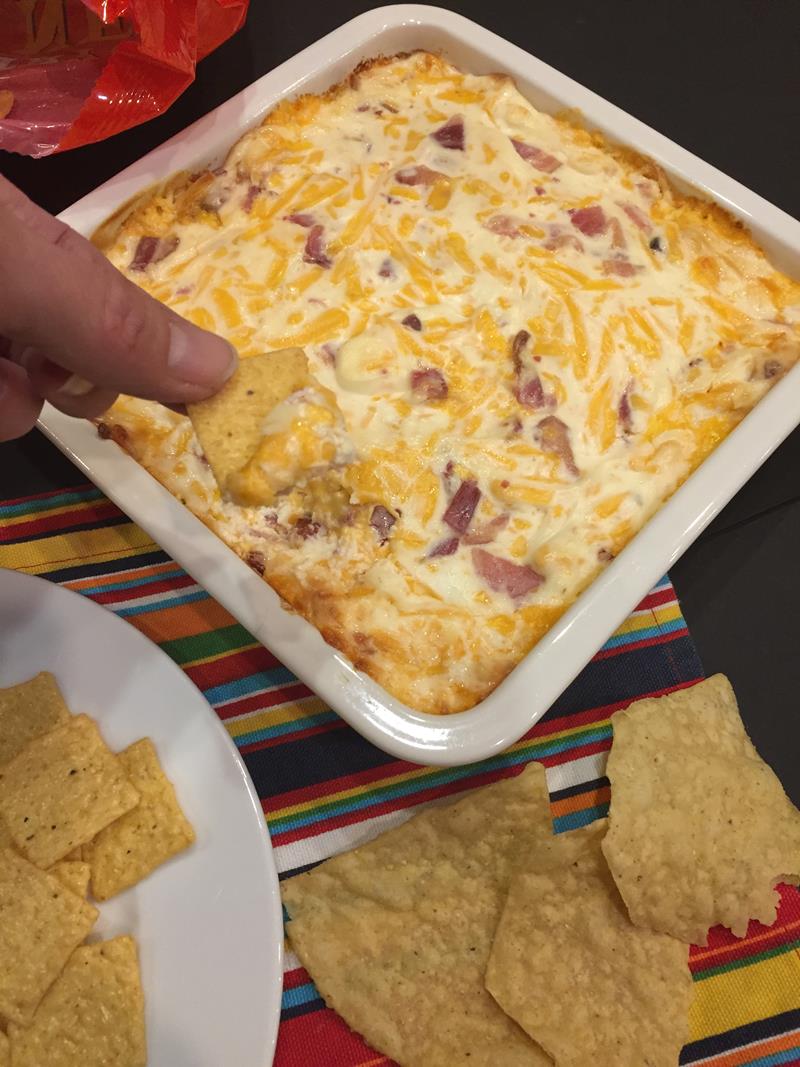 Bacon Cheddar Dip Recipe
2 ( 8 ounce) packages cream cheese, softened
2 cups sour cream
1 small onion, finely chopped ( I have left the onion out and it is delicious that way too.)
2 tablespoons mayonnaise
1 lb bacon, cooked and crumbled
4 cups shredded cheddar cheese
In a bowl beat together cream cheese, sour cream, onion, and mayonnaise.
Stir in bacon and 3 cups of cheese.
Spread into a baking dish. I use an 11×7 Pyrex, a pie plate, or similar size.
Sprinkle with remaining cheese.
Bake at 350 degrees for 25 minutes or until lightly browned.
Note: This can also be made and heated in a crock pot. Cook on low just until heated through, this takes about 2 hours. Stir once or twice while heating though or the edges will get too done.
Originally posted in 2012.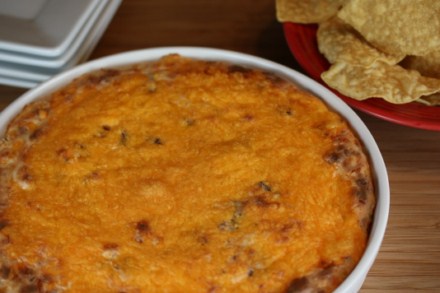 Adapted from Taste of Home