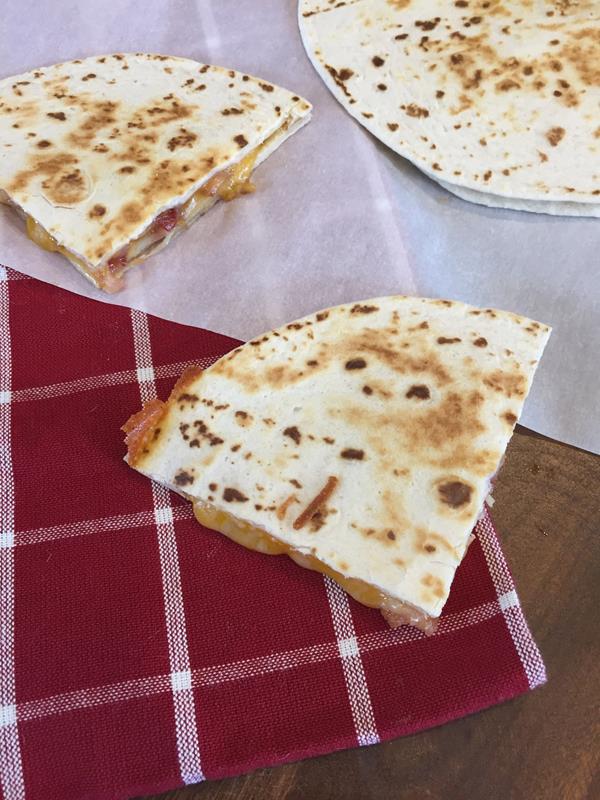 We love quesadillas and eat them often for lunch and dinner. They take very little time to put together and I almost always have the ingredients on hand to make them.
One of our favorite ways to make quesadillas is with bacon and cheese. That is all. Just bacon and cheese. You cannot really go wrong with those two ingredients. They make almost everything taste better.
I have a breakfast quesadilla recipe that contains eggs that we also love, but these bacon and cheese quesadillas are just as good with just bacon and cheese. They are simple, yet delicious.
What is your favorite type of quesadilla to make?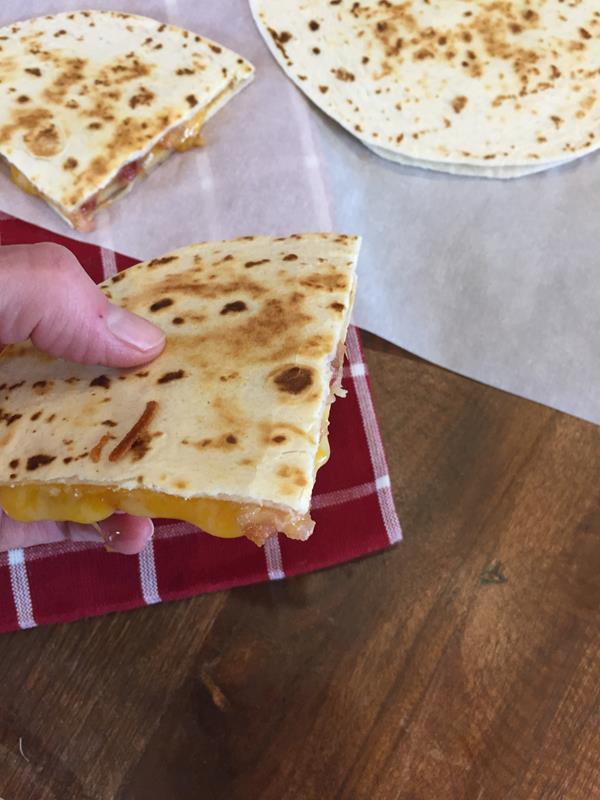 Bacon Quesadillas
12 tortillas, more or less depending on the size of tortillas, corn, flour, or gluten free work
2-3 cups cheese, shredded
1/4 lb (or more) bacon, cooked and diced
Fill tortillas with bacon and cheese.
Cook on a griddle or pan until tortillas are slightly browned and the cheese is melted.
Serve with sour cream and salsa.