Several years ago I picked up a cookbook at a used book sale called The Best of the Best from Texas: Selected Recipes from Texas Favorite Cookbooks
. I instantly love this cookbook.
It reminded me of the church cookbooks that many of us own. It even looks a lot like the church cookbooks that so many ladies groups have published over the years.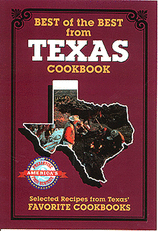 It is the kind of cookbook that is full of everyday recipes that contain everyday ingredients.
A few months after finding The Best of the Best from Texas
I came across the Best of the Best from Oklahoma
at another used book sale. Of course I bought it, I do live in Oklahoma after all.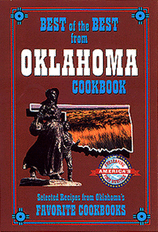 I have enjoyed the Oklahoma one as much as I did the Texas one.
Not only do these cookbooks contain some great recipes, they also give you a look into the food of that state and region of the country. It really is amazing how similar, yet how different food can vary from state to state.
I hope to slowly collect some of the other books in this series. I would love to get the Best of the Best Oregon Cookbook
and a few of the others. I think it would be a great way to teach kids about the different foods around the United States.
My one complaint about these is that there are no pictures. I prefer cookbooks with pictures, but these books are great even without pictures.
Do any of you own these cookbooks?