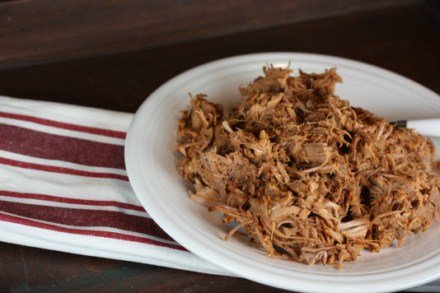 Brining pork or other meat is a fancy term for soaking meat in salt water.
It is common with turkey and other poultry. It is also common with deer and other wild game. It takes out some of the gamey or strong flavor in the meat and also improves the texture.
I have brined poulty and deer before, but I had never thought to brine my pork until recently.
I was talking to a friend about our pork and how I like to cook it. She asked if I had ever soaked it in salt water before cooking it. And I said no, I had never thought to try it with pork. She said she almost always soaked her pork in salt water and they loved it that way.
I was a bit fascinated with the idea and was anxious to give it a try. I looked through a few pork cookbooks that I had, and brining was mentioned in several recipes. I also looked online and found a few interesting things.
Many of the recipes called for not only salt in the water, but quite a few spices and other ingredients. I decided to keep it simple and just try using salt and brown sugar in the water. I let it soak for about 8 hours and I cooked it like normal.
After the roast was done, I was amazed at the difference brining made. It was so much better.
I even tried it again with another recipe and had the same delicious results. I have cooked a lot of pork over the last few years of raising hogs, and I am amazed at the difference brining has made. I don't think I will ever go back to not brining my pork roasts.
I can't wait to try it with some pork chops. Our pork is so lean, that our pork chops are often a little dry and I am sure brining will make them even better.
A few tips though.
You want your brining liquid completely cooled. You do not want to start cooking the meat as it brines, so plan ahead on this part. I know a lot of people don't heat the salt water, in fact in a Cook's Illustrated article I found they did not heat the water, but I find that it helps the salt dissolve better, so I don't skip that step.
The amount of water and salt may vary, but you basically need enough to cover your roast/meat completely.
Have you every brined pork or any other meat? I am curious what your thoughts are about it.
Yield: 10 servings
Brining Pork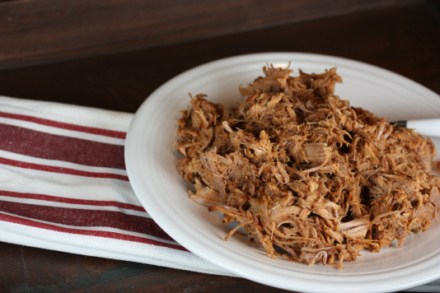 Brining pork takes a little extra time, but it is so worth it. It makes the pork tender and delicious.
Ingredients
4 lbs pork roast (or so)
8 to 10 cups of water
½ cup salt
½ cup brown sugar
Instructions
Place water, salt, and brown sugar in a large pan. Bring to a boil and then reduce heat to low. Simmer for 5 minutes.
Let water mixture cool completely. Do not put your meat in warm water or it will start cooking the meat.
Add pork roast. Meat should be covered completely in water.
Refrigerate meat in water for 8-12 hours.
Remove from fridge and rinse meat off. This will help remove the salt and keep it from being too salty.
Cook roast as you normally would. (I will be sharing a few of my favorites in the next month or so.)
Nutrition Information:
Yield:
10
Serving Size:
1
Amount Per Serving:
Calories:

564
Total Fat:

39g
Saturated Fat:

14g
Trans Fat:

0g
Unsaturated Fat:

21g
Cholesterol:

163mg
Sodium:

5860mg
Carbohydrates:

9g
Fiber:

0g
Sugar:

9g
Protein:

42g
Nutritional values are approximate and aren't always accurate.