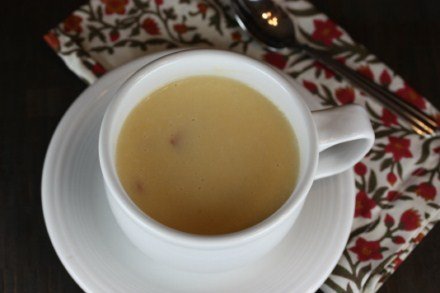 Last week for Souper Monday I shared Pizza Soup, and today I am sharing Canadian Bacon Cheese Soup, which is also a little bit like pizza in a soup.
Canadian bacon pizza is one of my favorite kinds of pizza after all, so why not eat something similar in a soup.
This soup is actually a lot like a basic potato, or a sausage potato soup, but the meat in this is Canadian bacon, which I think it makes for a nice change. And of course cheese added to soup almost always makes it better.
The original version for this soup came from an old Taste of Home magazine, but it is so tweaked by now that it is not really like the original version at all. But the fun thing about a basic soup like this is that you can change it up and add whatever flavors you like to it to make it your own.
Canadian Bacon and Cheese Soup
4 cups chicken broth
5 medium potatoes, peeled and diced
1 tablespoon of oil
1 small onion, finely diced
2 cups milk
8 ounces of Canadian bacon, diced
2 cups shredded cheddar cheese
In a large pan place saute onion in oil until tender and then add potatoes and chicken broth,  and bring to a boil. Reduce heat to medium low and cook until potatoes are tender. This takes about 15-18 minutes.
When potatoes are done mash the potatoes. You want some chunks of potatoes left, but not a lot.
Add milk, Canadian bacon and cheese. Cook until heated through.
Serve and enjoy!