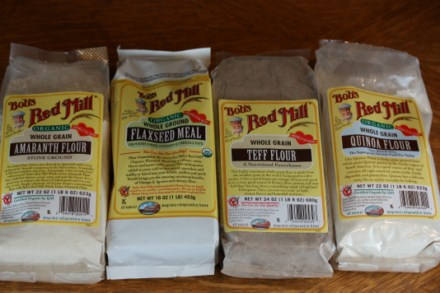 One of my goals for this year is to branch out and try some new gluten free flours. And I am going to focus on trying some of the healthier, less starchy flours.
I recently bought some amaranth flour, teff flour, quinoa flour, and flaxseed to start experimenting with.
I have tried the amaranth and the teff in a few things and the results have been encouraging. I am starting slow and just adding a small portion to a few recipes, but so far it has worked well and I am looking forward to experimenting more with them. And I will keep you updated on how it is going.
If you have used any of these flours I would love to hear your thoughts and tips. I would also love ideas on some other healthier gluten free flours I should try.