Need a quick and easy dinner idea? These chicken bacon avocado lettuce wraps are quick, easy, and delicious!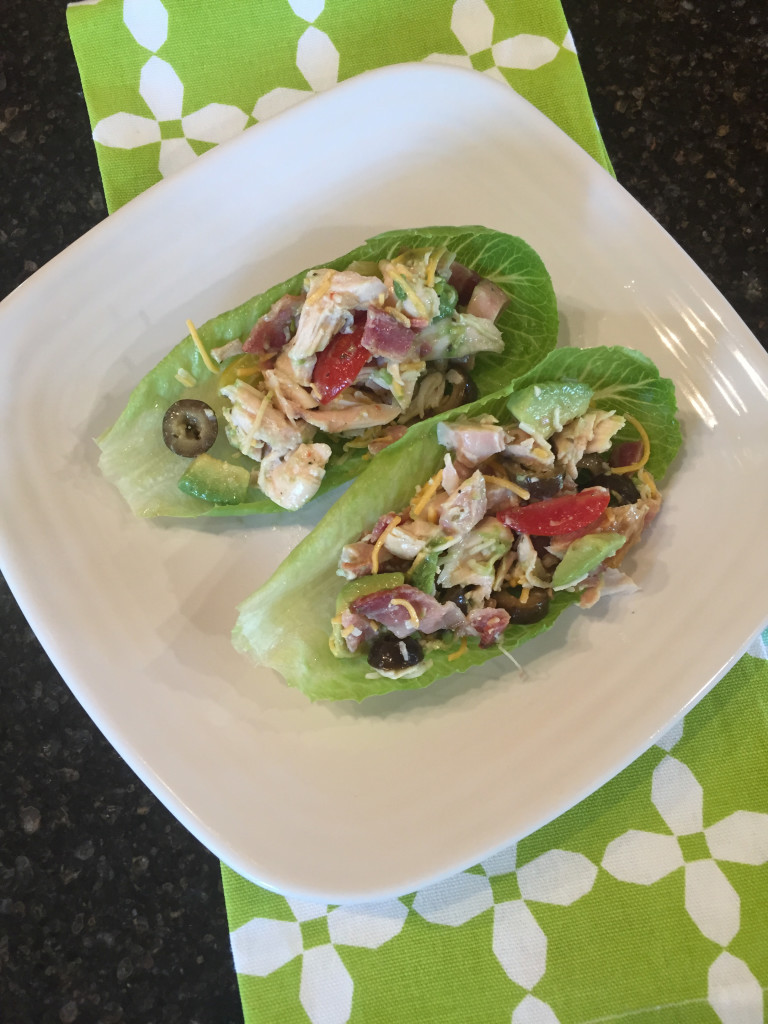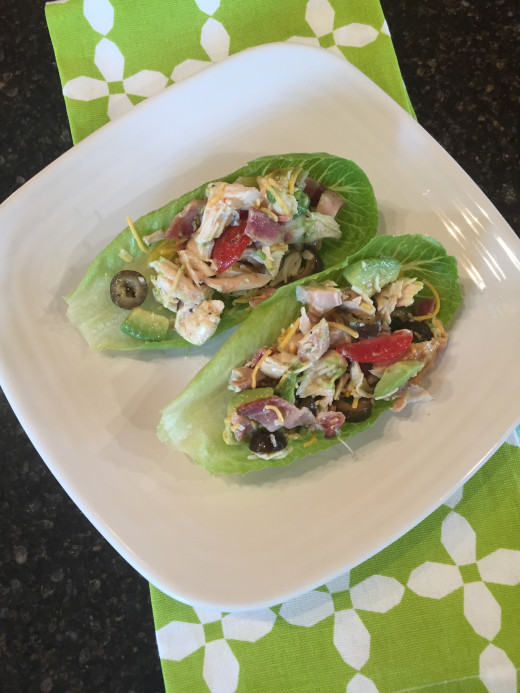 Last Friday I had some leftover rotisserie chicken and a few other things in the fridge that needed used up. We had spent most of the day working around the house on some projects and it was hot outside, so I decided instead of pizza night we needed a quick and easy dinner that would use up some of the leftovers.
I decided to put together a salad type dinner. I mixed together a few things and served them on lettuce. They were easy and delicious. Just what I needed for that evening.
I will admit that we also grilled some meat to go along with it. The lettuce wraps were fine for most of the family, but my husband and son prefer a more filling dinner. So I will keep it real and let you know that although some in my family consider this a perfectly fine meal, others think of it as more of a side dish.
Either way you serve it, it is delicious!
The measurements I am giving for the recipe though are not exact. Mainly because I didn't really measure it and you don't need to either. This is one of those recipes that is easy to vary with the amounts that you have on hand.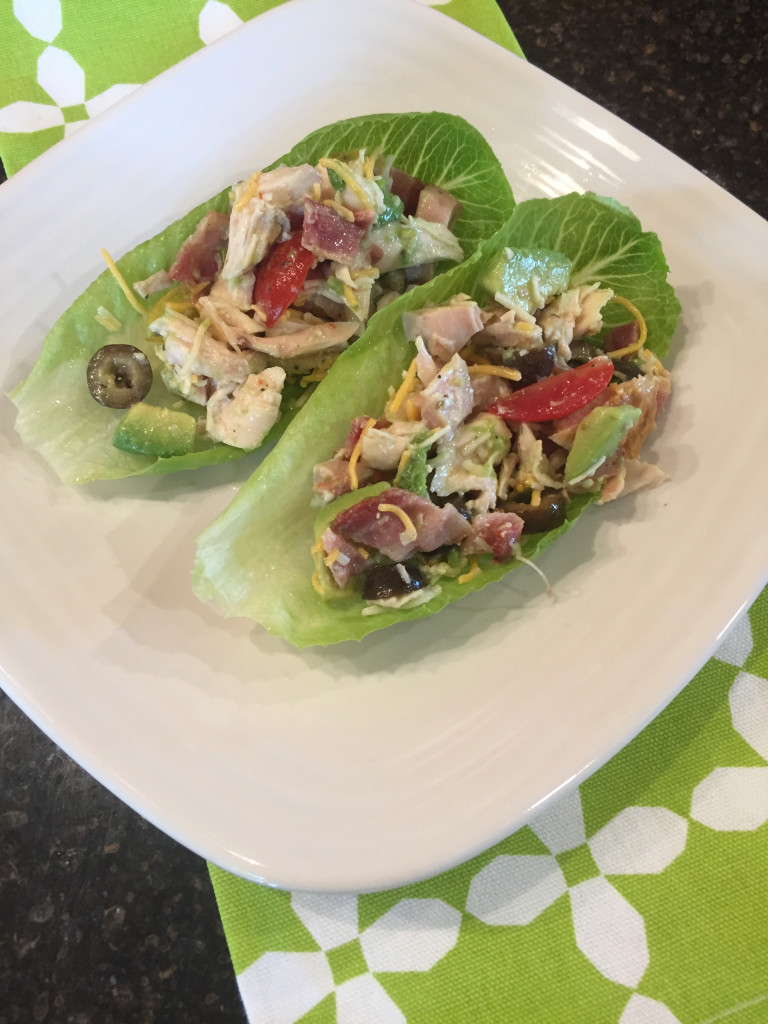 Chicken Bacon Avocado Lettuce Wraps
4 cups cooked chicken, shredded or cut into bite sized pieces
6 slices cooked bacon, cut into pieces
1/2 cup shredded cheddar or jack cheese
cherry tomatoes, quartered
1 avocado cut into bit sized pieces
sliced olives
Italian salad dressing
lettuce
In a bowl combine cooked chicken, bacon, cheese, tomatoes, avocado, and olives. Be careful not to over mix. You don't want to smash the avocado.
Pour in some Italian dressing. I use a couple tablespoons. Stir to combined.
Serve on lettuce.