No bake cookies are one of my favorite cookies to make. They are so easy and so delicious!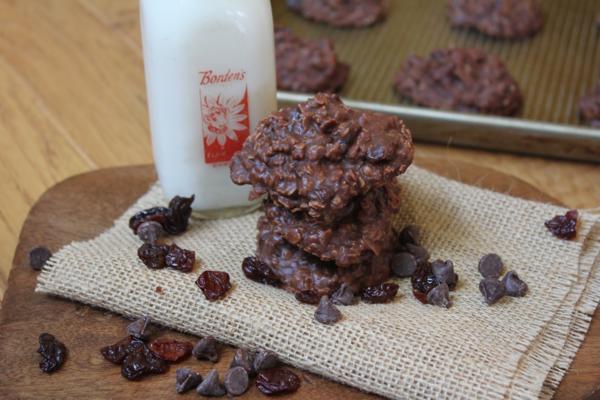 And I love changing up the flavors by adding in dried fruit and other ingredients. Today's recipe has a few dried cherries added in. Delicious!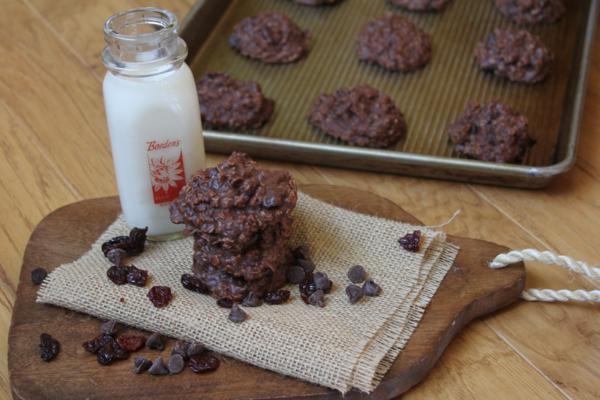 Chocolate Cherry No Bake Cookies
Easy no bake cookies with a few dried cherries added. Simple and delicious!
Ingredients
2 cups sugar
1 cup butter
½ cup milk
4 tablespoons cocoa
1 teaspoon vanilla extract
3 cups quick oats (not old fashioned)
1½ cups chocolate chips
1 cup dried cherries
Instructions
Bring first four ingredients to a boil and cook 1 minute.
Add vanilla and oatmeal stir until combined.
Stir in chocolate chips and cherries and stir until chocolate is melted.
Drop by the spoonful onto a cookie sheet that has been lined with was wax paper. The wax paper is not a must, but it makes clean up quicker and the cookies come off easier.
Refrigerate until firm.