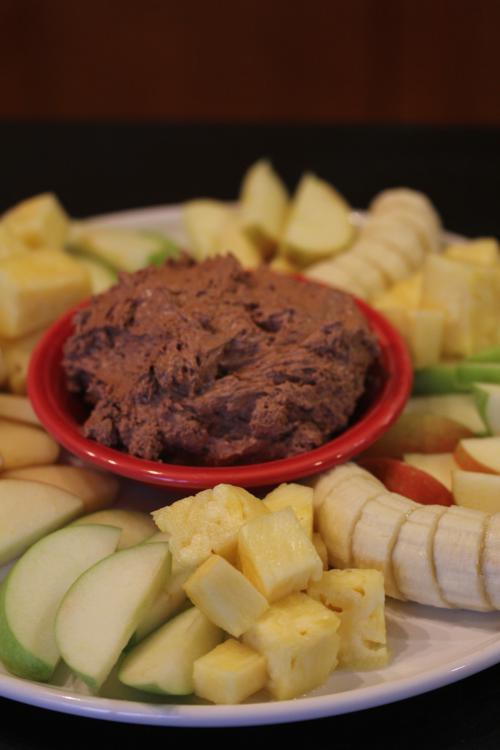 I made this simple chocolate fruit dip for the Christmas part at my husband's office and it was so easy and so good!
This recipe is perfect for the holidays because it is quick and easy to make and only calls for a few ingredients.
This is great to dip fruit in, but really I can think of a lot of ways to use this. It would be great used to frost a cake. And I put a little bit of the leftovers in a cup of hot chocolate and it was delicious!
Basically this recipe is for homemade chocolate cool whip. You are making your own chocolate cool whip. Yes, you can sometimes find regular chocolate cool whip, but this is better. It has much more of a chocolate taste.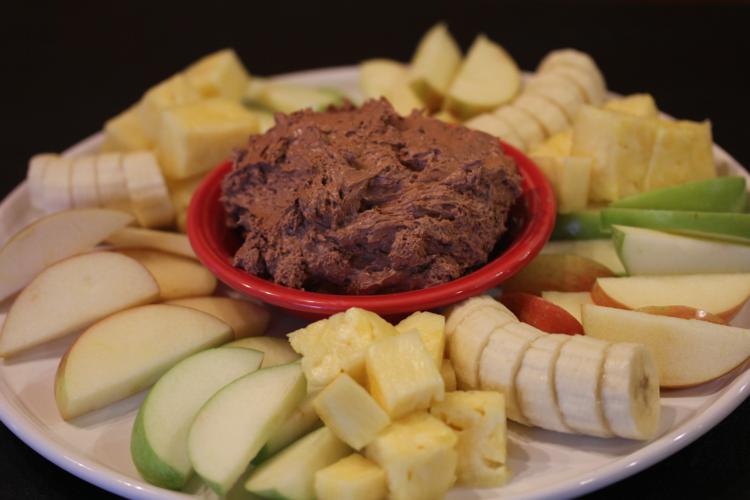 Chocolate Fruit Dip
A quick and easy recipe that only calls for a few ingredients.
Ingredients
1 cup semisweet chocolate chips
8 ounces whipped topping (Cool Whip)
½ teaspoon vanilla
fruit for serving
Instructions
In a microwave safe bowl melt chocolate at 50% power stirring every 30 seconds until melted. Let cool for 2-3 minutes.
Carefully fold in about ⅓ of the whipped topping. Fold until combined.
Fold in vanilla and about another ⅓ whipped topping just until combined.
Fold in remaining whipped topping and fold just until completely combined.
Serve immediately or refrigerate until ready to use.