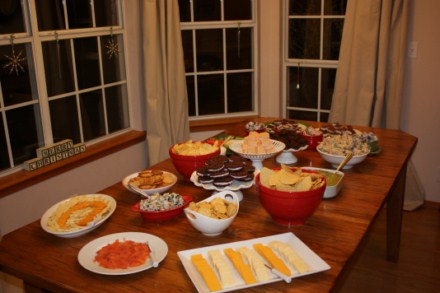 Friday night we hosted our annual Christmas party for my husband's staff and their families.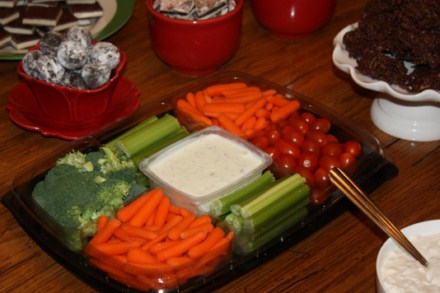 My thoughts for entertaining are keep it simple. There was plenty of good food and chocolate, but nothing was fancy or gourmet. And that is just the way we enjoy it.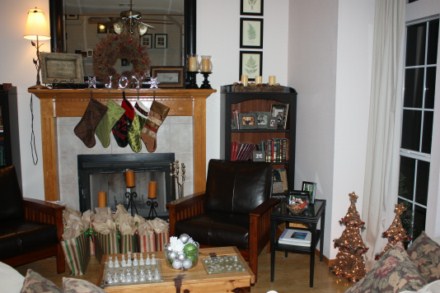 From decor to food, simplicity is my goal. No fancy foods or elaborate Christmas decorations.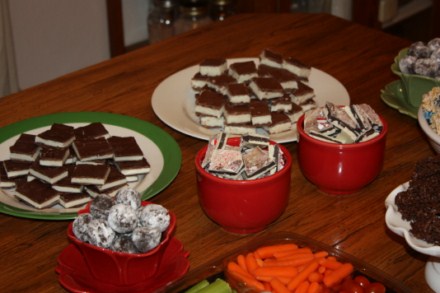 After years of entertaining during the holidays I have learned that if you relax then entertaining is more fun. Simplicity makes entertaining doable and enjoyable. It allows you to step back and enjoy the holidays.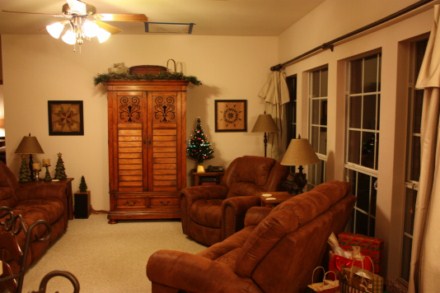 I did not stress about the white plastic and blue tape decoration that currently decorates my living room ceiling, due to a leak in the upstairs bathroom a few weeks ago. I just pretended like nothing was there, although it was hard for everyone not to notice it.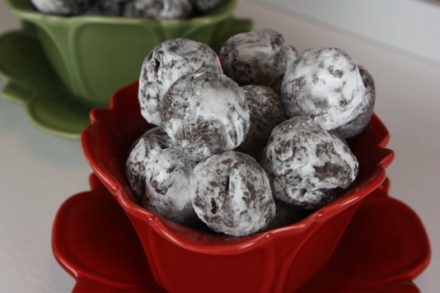 We enjoyed raspberry truffles, that everyone loved.
There was chocolate sandwich cookies with candy cane frosting,
orange fudge,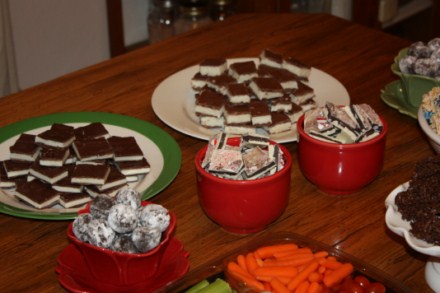 and a lot of other desserts.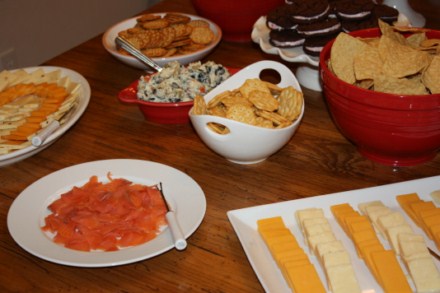 There was plenty of appetizers, along with crackers, cheese, and smoked salmon.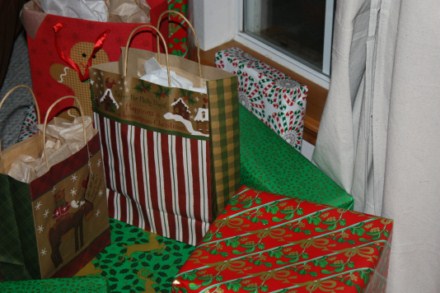 We like everyone to leave with a present, so we supply all the gifts for the white elephant game. This year there were gift cards, cookbooks, a crockpot, a coleman lantern, a craftsman screwdriver set, a throw blanket, and many other things.
And of course my husband had to take a few pictures of me getting everything ready.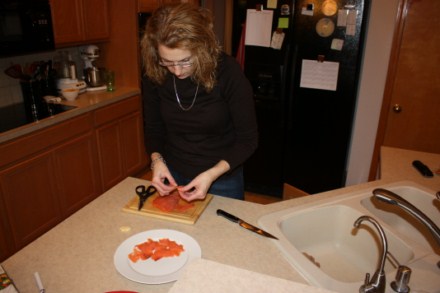 Most of the recipes that I used for the party are either in the free Ebook that I am offering this month or are on my site. I will post the raspberry truffles, orange fudge, and the candy cane frosting that I served later this week.
What are your tips for holiday entertaining?
This post linked to Holiday Tour of Homes.