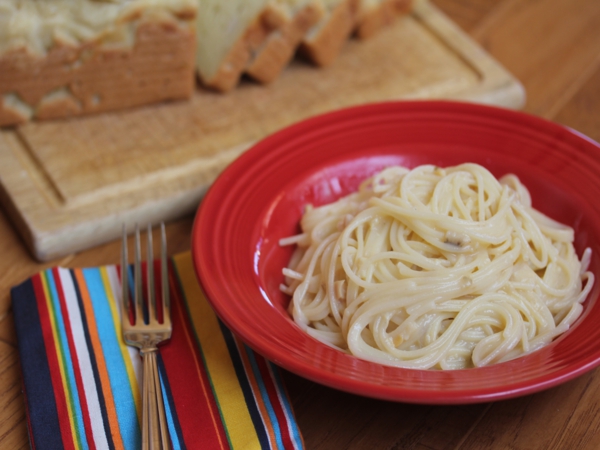 Today for my Cooking Through My Collection series I have a cooking failure for you. Yes, today I am keeping it real.
In the internet, social media, Pinterest world we live in, failures are not often shared because failures are often not pretty. Have you ever seen a picture of burned cookies on Pinterest? Neither have I. And I highly doubt a picture of a ruined dinner will go viral anytime soon.
The reality is though, that there probably should be a few more pictures like that shared on Pinterest and around the internet world. We have all burned a few batches of cookies or had a dinner disaster so bad that we had to come up with a plan B. I know I have been there plenty of times. And that is reality more times than any of us probably want to admit.
The problem is we all like to be experts. We want everyone to think we have it all together, serving picture perfect dinners everyday. But we don't. Or at least I know I don't. My everyday dinner is far from picture perfect. Disasters have happened in my kitchen more often than I care to admit. And not all the meals I make get rave reviews from my family.
My guess is your life looks about the same. You occasionally burn something. You have an occasional disaster in the kitchen. Your family does not give every meal you serve a five star review. And your dinners look nothing like that picture in the magazine.
Does your life look like that? Good, because than we have a lot in common.
Now you may be asking what all this has to do with my Cooking Through My collection series. It actually has a lot to do with it because not every recipe I try from my collection turns out. Sometimes it is just a bad recipe. Sometimes there is an error in the cookbook. And sometimes my family is just not a fan of the recipe.
My most recent failure from my cooking collection was not a huge failure, but it was not a success either. It was in the it was good enough to eat for dinner once category, but also in the please don't make this again category.
I know this looks good in the pictures, and I was just talking about things not being picture perfect, but sometimes looks can be deceiving. This might look good in the picture, but it really was not all that great. It was pretty much a failure.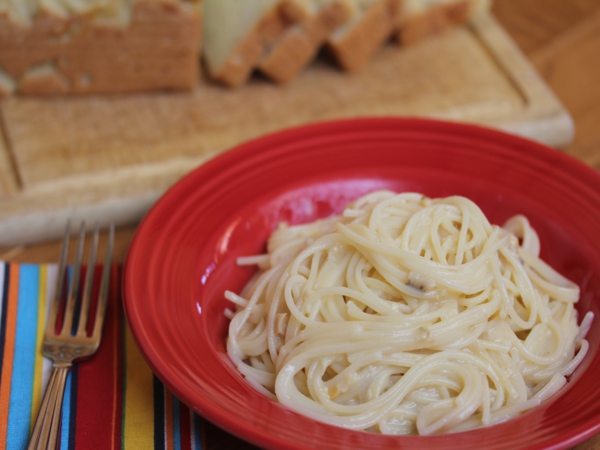 It was edible, so it does not count as a total failure, but what I think makes it a total failure was the cost. This was clam linguine. Clams are not exactly on the list of frugal foods. And although the recipe used canned clams, which are cheaper than fresh clams, they are still not cheap. Especially when it called for quit a few cans of clams.
I figure if a recipe is going to cost me more than my average meal to make, it better taste really good.
I think the main problem with the recipe was the flavor, or should I say lack of flavor. It needed something else in it to make it better. I wish I had realized this when I was making it, instead of when it was too late at the dinner table. I knew the recipe was pretty simple, and I should have realized that it needed something more to season it up and give it flavor.
The majority of my family solved the lacking flavor issue by grabbing the salt shaker and adding a whole lot more salt to their meal. I don't really consider that a good solution, so I consider this pretty much a fail. If something needs a ton of salt added to it to make it taste good enough to eat, something is wrong with it.
I had high hopes for the recipes, but it was a fail. I have not given up on the cookbook though and will try another recipe from it.
And that leads me to something I have been thinking about. How many failures do you have to have to get rid of a cookbook? For me it is usually takes three or four bad recipes from a book to make me done with the cookbook and ready to get rid of it. I would love to hear if you feel the same or do you give it more chances? Or maybe you even give it less of a chance?