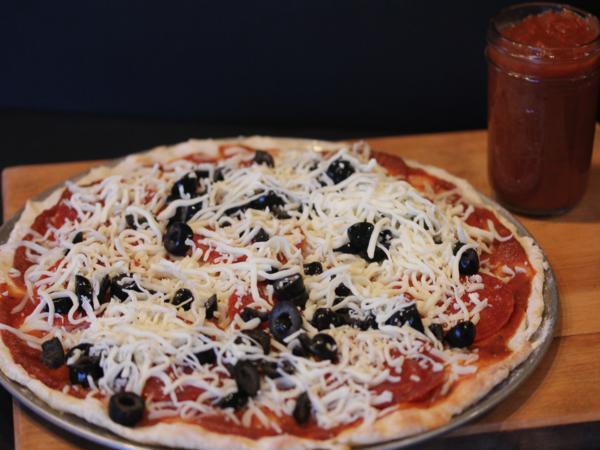 Slow Cooked Freezer Friendly Homemade Pizza Sauce makes pizza night quick and easy.
When I shared my homemade pizza sauce recipe last month one you left a comment asking if it would work in the crock pot. I had never tried it, but I thought it was a great idea and would work well.
I decided a few weeks ago to give it a try and I loved it. I think I loved the crock pot version even better than the original version. The recipe is basically the same, it is just cooked longer and at a lower temperature in the crock pot.
I based the recipe on the original recipe, but I increased the amount of everything. I started by buying a very large can of tomato sauce at Sam's Club. Then I just multiplied everything else to match the size of the tomato sauce can.
I then cooked it on low for about fours in the crock pot. It was delicious. The flavors really had time to blend together cooking on low for that long. It really was as good, if not better, than the stove top version.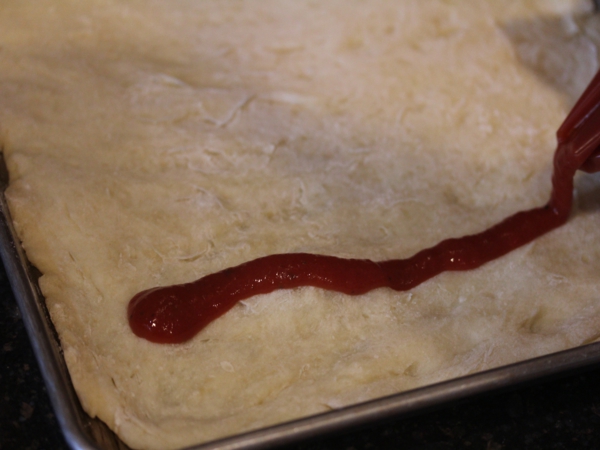 I also did something a little different when I froze this pizza sauce. Instead of freezing it in small containers, I used Ziploc freezer bags. I used the quart size bags and put about 1 1/2 cups of sauce in each bag. This is enough for 2 pizza for my family. If you like a lot of sauce, or make more than two pizzas, you might want to put a little more in each bag.
I froze the bags flat in my freezer. On the day I was making pizza I took the sauce out of the freezer and let it defrost. I cut the tip of the bag off and squeezed the sauce onto the pizza. I loved freezing the sauce this way because it made it so much easier. I plan to freeze it this way from now on.
Freezing pizza sauce in a Ziploc bag makes pizza night so quick and easy. And you all know I love quick and easy. If you make homemade pizza often this really is a must try.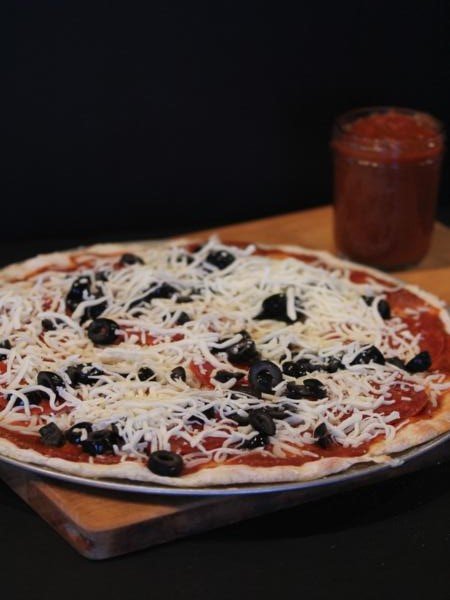 Slow Cooked Freezer Friendly Homemade Pizza Sauce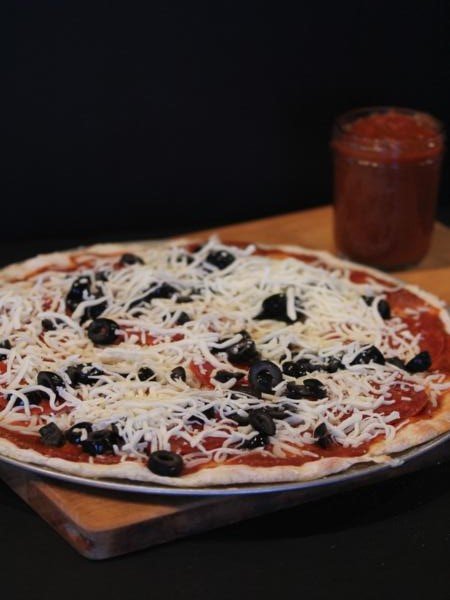 Homemade pizza sauce is easy and delicious with this homemade slow cooked pizza sauce.
Total Time
5 hours
5 minutes
Ingredients
6 lb 9 ounce can tomato sauce
1 1/2 teaspoons oregano
1 1/2 teaspoons dried basil
1 1/2 teaspoons garlic powder
3 teaspoons salt
3/4 teaspoon ground black pepper
3/4 teaspoon onion powder
1/3 cup sugar
Instructions
Combine all ingredients in the crock pot.
Cover and cook on low for 4-5 hours.
Let cool completely.
Place in small containers or zip top freezer bags.
Freeze. Defrost and use.