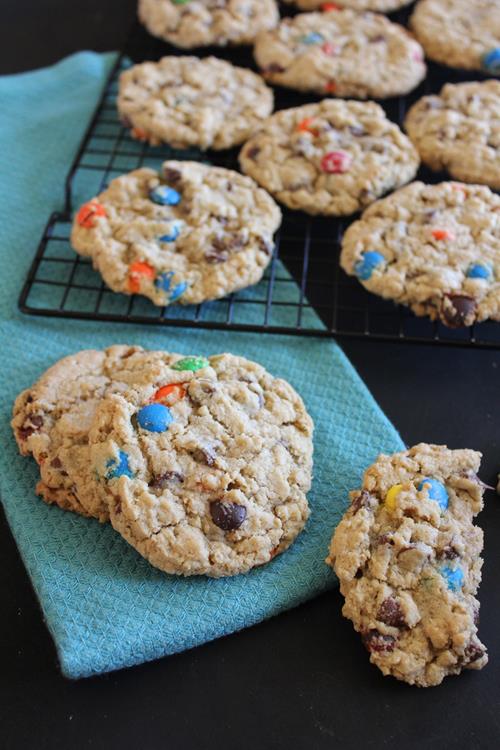 It is no secret that I love cookies. I love to make them and I love to eat them. One of my favorite cookies to make is Cowboy Cookies.
There are a lot of versions of Cowboy Cookies, but this is the one I have made for years. This recipe came from my best friend's mom. She used to make them all the time when we were growing up.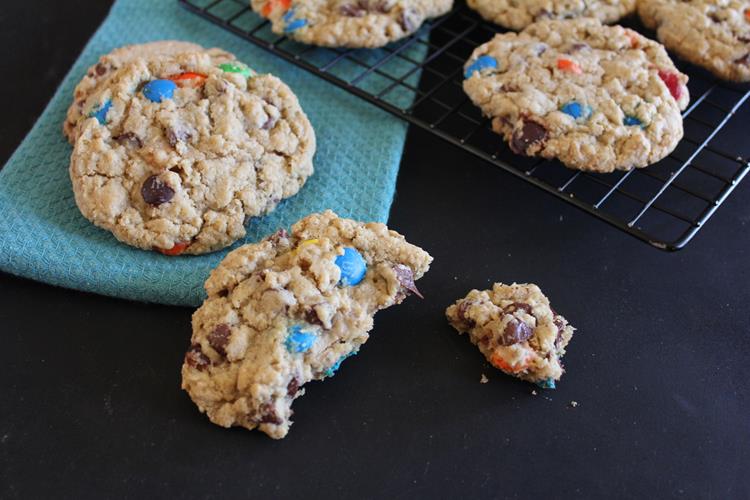 Some versions of Cowboy cookies contain M&M's and some don't. My friend's mom used M&M's in hers, so that is my favorite way to make them too.
I love changing these up using the holiday and seasonal M&M's.
If you have never made Cowboy Cookies you need to make some. Kids and adults love these!
I will say that this is one of the few recipes I make that uses shortening. It is worth it in these. Yes, you can use butter, but shortening gives them a better texture.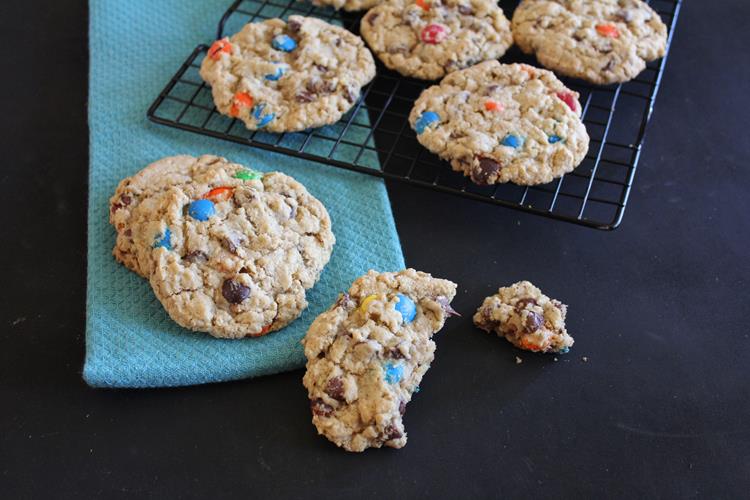 Cowboy Cookies
1 cup sugar
1 cup brown sugar
1 cup shortening
2 beaten eggs
2 teaspoon vanilla
2 cups old fashioned oatmeal ( I use gluten free oats if I am making them gf)
2 cups flour ( Bob's Red Mill Gluten Free 1 to 1 Blend works well for a gf version)
½ teaspoon salt
1 teaspoon soda
½ teaspoon baking powder
2 cups chocolate chips
1 cup M&M's
½ cup nuts (optional)
Cream sugar and shortening.
Add eggs and vanilla and mix until combined
Add dry ingredients and mix until well combined.
Stir in oatmeal, chocolate chips, M&M's, and nuts if using.
Drop onto ungreased cookie sheet and bake at 350 for 10 minutes.
Enjoy!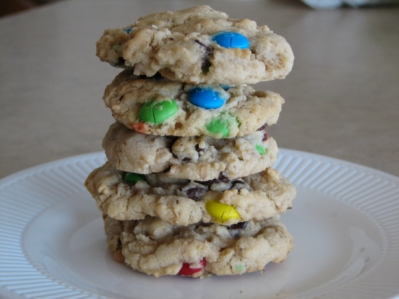 Originally posted July, 2008.