Creamy Crock Pot Chicken Chili is a creamy and delicious chili. A big bowl of this is a perfect dinner on a cold day.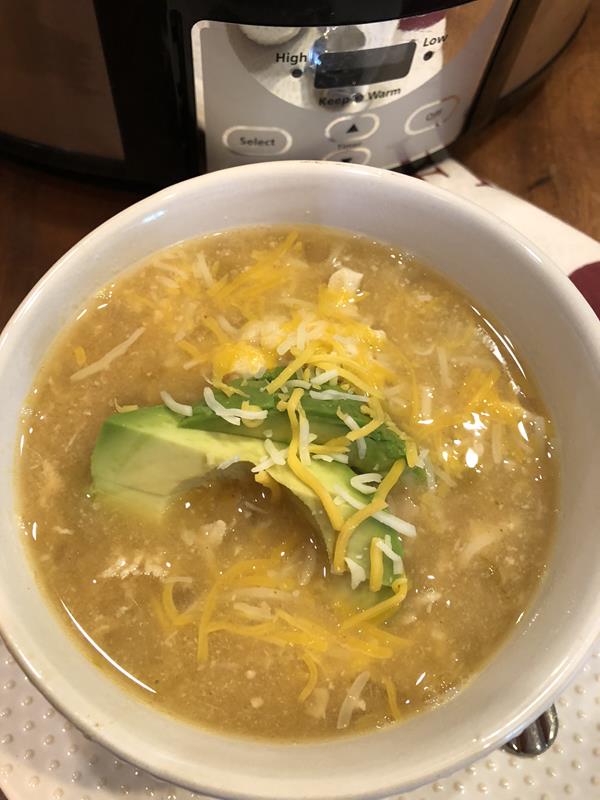 Chili is the perfect meal at the end of a long day. Chili cooked in the Crock Pot, so that it is ready to serve at the end of that long day, is even better.
Chili is one of my go to easy dinners. Almost everyone enjoys chili and it is easy to make using basic ingredients.
It is also easy to change up chili. You can vary the meat and beans for all kinds of different combinations.
We love basic crock pot chili, but we also love a chili without beans.
White chili is another favorite at our house. We make a crock pot white chicken chili and a sausage chili that are both delicious.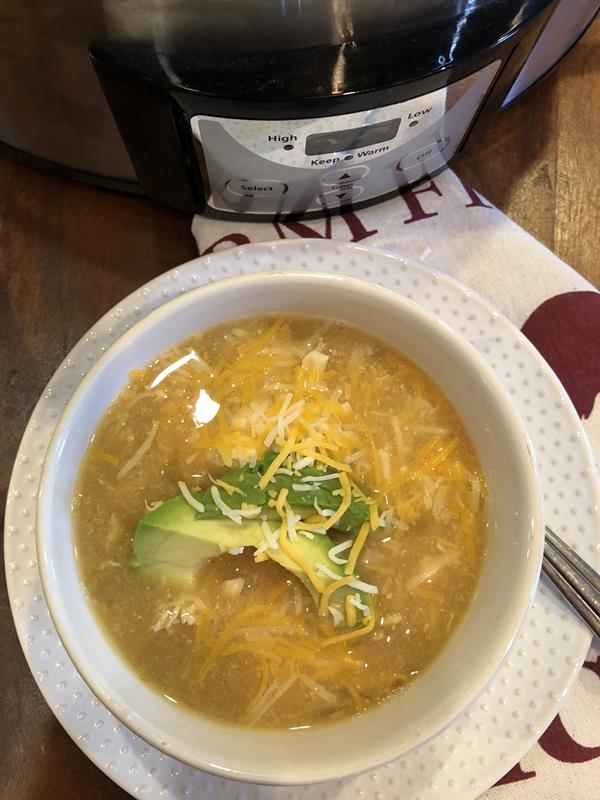 This recipe for Creamy Crock Pot Chicken Chili is slightly different because I added white chili beans. Have you tried white chili beans? They are so good.
My kids love white chili beans with Mexican type food, but I love the creamy texture that they add to recipes like this one today. They are an easy way to add a little creaminess to soups and casseroles without adding dairy.
This works great if you have someone in your family that eats dairy free like we do. Is it exactly like dairy? No, but it does add some creaminess to the recipe that makes you not miss the diary so much.
Do you love chili as much as my family does? You might enjoy these chili recipes: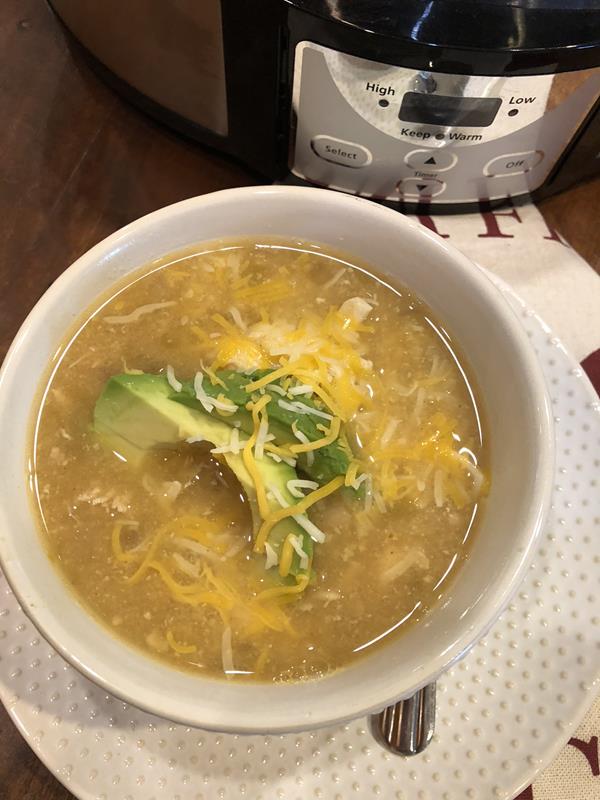 Creamy Crock Pot Chicken Chili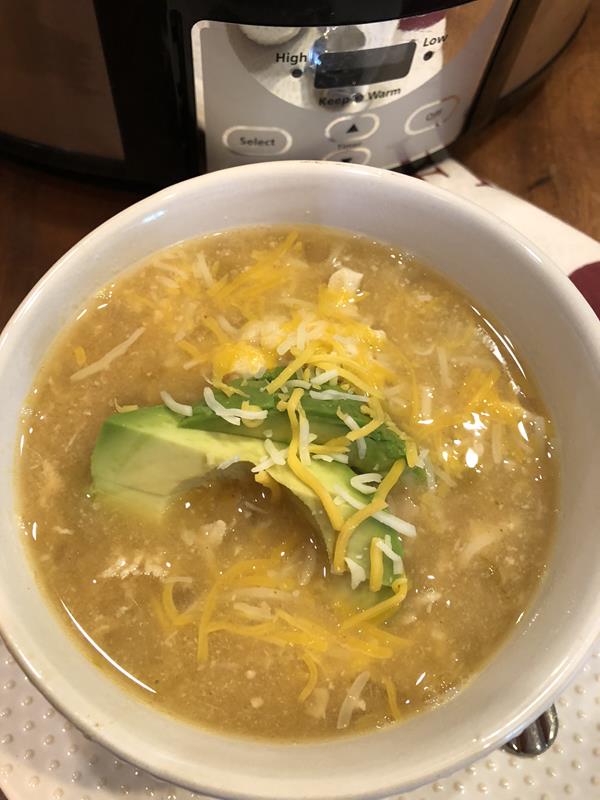 Creamy Crock Pot Chicken Chili is a simple and delicious dinner.
Total Time
4 hours
10 minutes
Ingredients
2 pounds boneless skinless chicken, cut into pieces
1 onion, finely chopped
1 clove garlic, minced
2 cups chicken broth
2 cans white chili beans
1 can northern or navy beans, rinsed and drained
1 can green chilies
1 teaspoon cumin
1/2 teaspoon chili powder
Instructions
Place chicken into crock pot and add remaining ingredients.
Cook on low for 4-5 hour or until chicken is done.
Serve with shredded cheese and sour cream if desired.