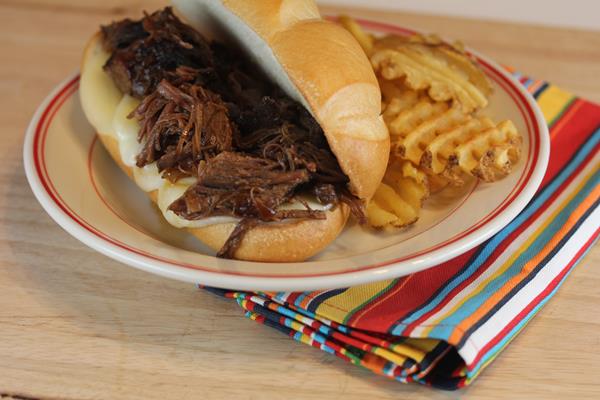 My crock pot is one of the most used small appliances in my kitchen.
On busy days, using the crock pot saves me so much time and money. Really, my crock pot saves me time and money all the time, but on really busy days, I appreciate it even more.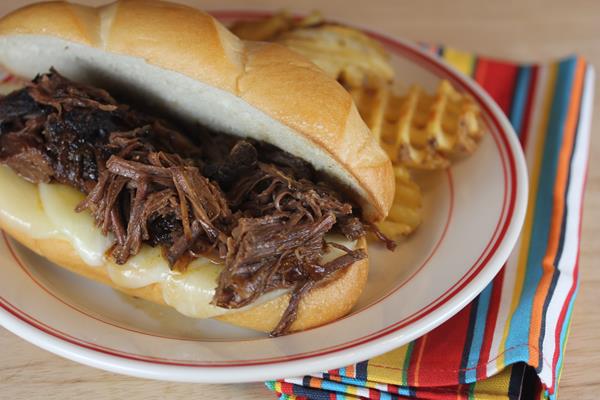 These crock pot beef sandwiches are something I put together recently. I had defrosted a roast and had planned something different, but I was going to have to be gone all day and knew I needed something really simple for dinner that day.
I put the ingredients together the night before and let it marinade overnight. I placed it in the crock pot in the morning, left it cooking on low all day, and shredded it for sandwiches when I got home.
I took some bread and placed cheese on it and toasted it in the oven for a few minutes, just long enough to melt the cheese and toast the bread.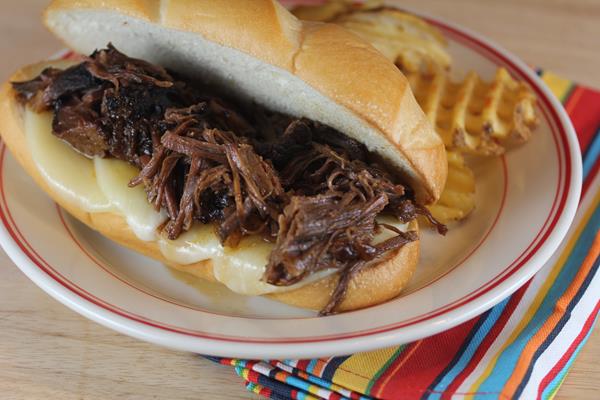 I served it with salad and a bag of frozen french fries, and dinner was on the table in no time.
And yes, although I love homemade oven fries, I do occasionally also use store bought fries.
Simple, yet healthy dinners are my favorite meals to serve and these crock pot beef sandwiches are just that.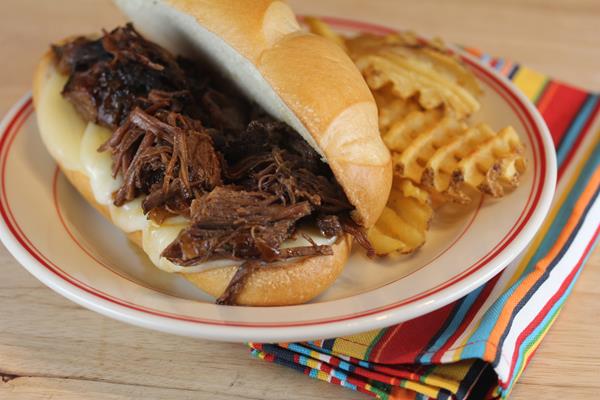 Yield: 8 servings
Crock Pot Beef Sandwiches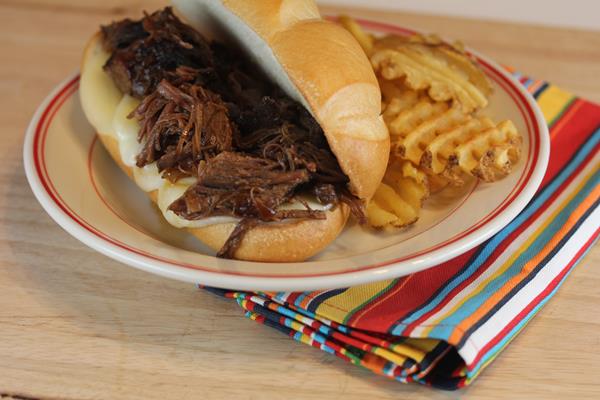 Crock pot beef sandwiches are a simple dinner that can be made ahead.
Total Time
15 hours
10 minutes
Ingredients
1 cup water
3/4 cup brown sugar
3/4 cup soy sauce ( I use a gluten-free soy sauce)
1 onion thinly sliced
1 clove garlic minced
1 1/2 teaspoon ground ginger
1 – 4 pound (or so) roast, chuck roast or rump roast work well
bread or rolls for serving
Instructions
Combine the first six ingredients and place them in a zip top type bag. Place meat in the bag, seal and turn to coat meat a few times.
Refrigerate 6-8 hours or overnight.
In the morning place, meat and marinating liquid in the crockpot and cook on low for 7-9 hours or until meat is tender.
Shred, don't forget to use my tip for shredding meat the easy way, or slice meat and serve on bread.
We like to place cheese on the bread and toast it in the oven for a few minutes to warm the bread and melt the cheese.