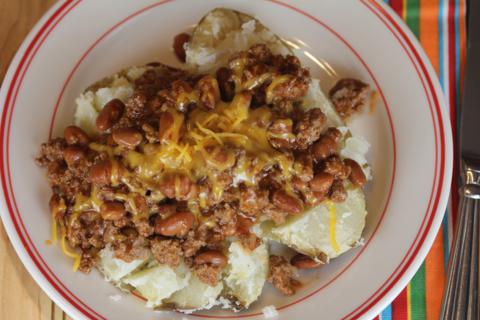 This week for Crock Pot Monday I am sharing a simple chili/Mexican type fill that works for so many things.
I have heard the term Haystacks used for many different things. Some are more of a taco or taco salad type dish and others are more chili like. What they all seem to have in common though is a mexican type meat filling layered over other ingredients.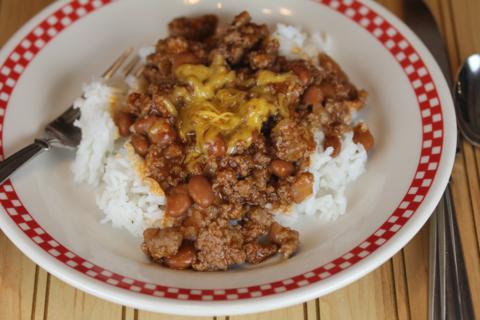 The haystacks my family enjoys is basically a type of chili layered over about anything. We love this as a meat filling for mexican food. It is great used for a taco bar or over rice as burrito bowls. And we also love this over crock pot baked potatoes.
This filling freezes really well and is really very versatile.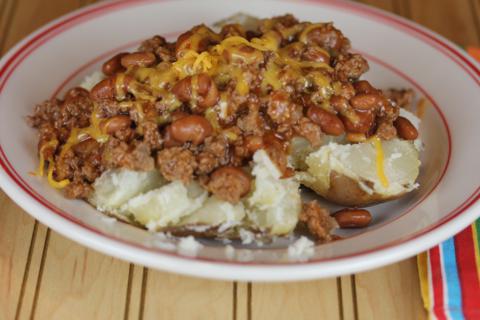 Crock Pot Haystack Chili Filling
2 pounds ground beef
1 onion, chopped
2- 8 ounce cans tomato sauce
2- 15 ounce cans chili beans
2- 10 ounce cans mild enchilada sauce or use homemade enchilada sauce
Cook beef and onion until beef is browned and onion is tender.
Place cooked beef in a crock pot and add remaining ingredients.
Cook on low for 6 hours.
Serve as a mexican filling for tacos, burritos, or as a topping for potatoes.