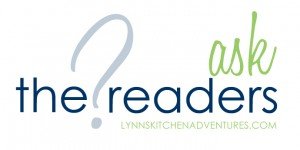 One of the questions I get asked often here in my allergy section is about potato starch. Potato starch is a staple in many gluten free recipes, but many people are not familiar with it or know where to find it.
Last year I did a whole post about potato starch and why you use it in gluten free baking, but today we are going to deal with a question about where to buy potato starch.
I recently received an email with this question.
I can't find potato starch anywhere near me and I have about 4 all natural stores to pick from. Is there a substitute or something else that might work? I have so many recipes I want to try and they all have potato starch in them.
This is a problem I have heard from many of my readers. In fact, I have had a little trouble finding it at stores in my area over the last year.
It never used to be a problem for me to find it, but I have gone to ordering through Amazon
or through Azure Standard, which has a drop in my area. I have found it to be cheaper through Amazon or Azure than in stores in my area, so I don't mind ordering it that way, but I understand the frustration of not being able to find it.
I know some stores will special order some things, especially if you order by the case. So, if there is a store in your area that carries Bob's Red Mill products, you might try asking the store manager about possibly ordering some for you.
A few years ago when I visited family in Oregon I had the privilege of touring Bob's Red Mill and got to meet some of the great people that work there. So, I sent an email to Bob's Red Mill to find out if they knew why potato starch was becoming harder to find.
They replied promptly and were very nice, but did not really have an answer because they don't really control what stores carry. They said it was a popular ingredient and were not sure why people were having a hard time finding it. They suggested ordering from Amazon, Vitacost, or directly from Bob's Red Mill if it was hard to find in your area.
Now, as far as using something in place of potato starch, I have not really been happy with anything. Potato starch just gives the right texture to things like biscuits. I know some say cornstarch or tapioca starch work in their place, but I find that they don't work quite the same. I have also heard that arrow root works well as a replacement, but have not tried that one.
So, I would love to hear your thoughts. Have you had a hard time finding potato starch? If so where do you get it?And have you found a good replacement for it in recipes?