Need an easy and delicious breakfast treat? Crustless Cheese Quiche is perfect for that morning breakfast or brunch that needs to be special without a lot of work.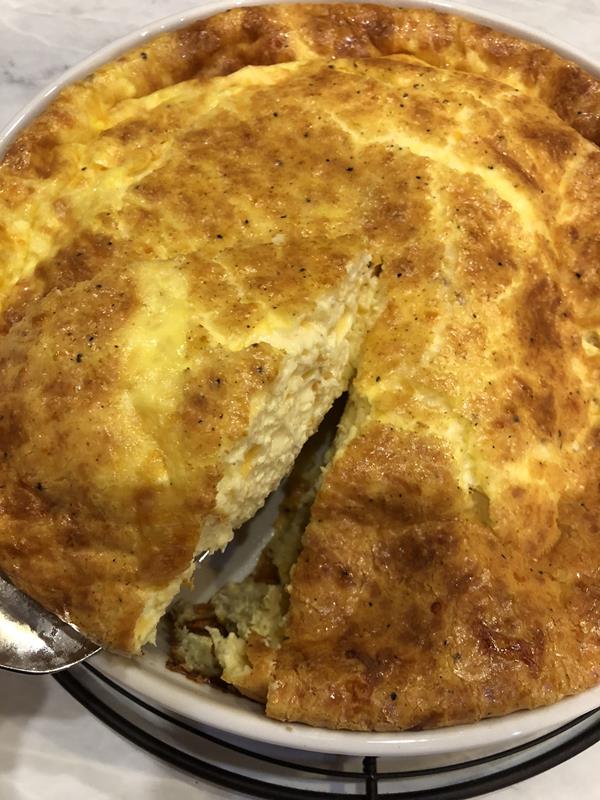 Crustless Cheese Quiche is my new favorite quiche. I love quiche and have tried a lot of them over the years. This one is easily the best one that I have made.
For those of you that are wondering, yes this is a crustless quiche, and yes a crustless quiche is the best quiche that I have made. I didn't miss the crust on this at all.
This quiche is light, fluffy, and delicious. This is what it looked like when it came out of the oven.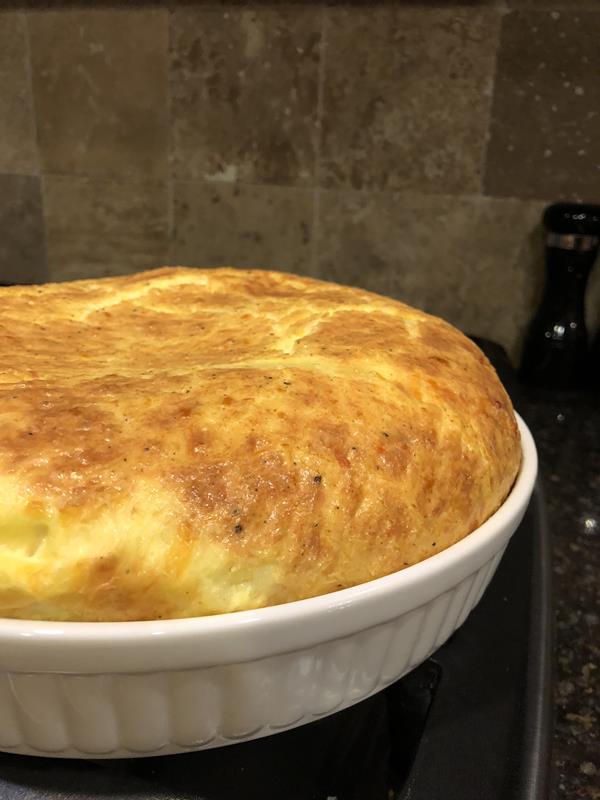 I am pretty sure it is the lightest and fluffliest quiche that I have made.
I will admit that it is really rich and not exactly healthy. It has a lot of cream and cheese in it. But it is so good.
It is also meatless, so that helps make it a little less fat. You could easily add bacon, ham, or sausage to this, but I don't think it really needs it.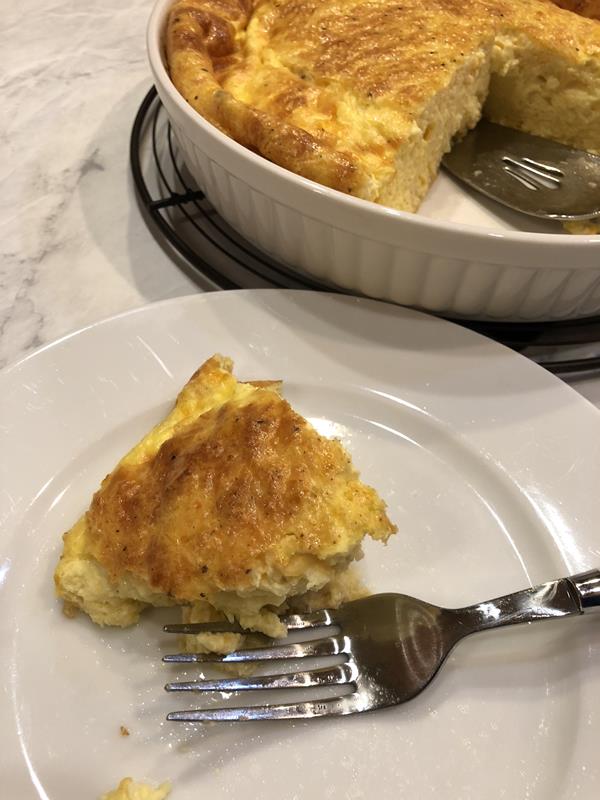 This makes a wonderful holiday or special treat breakfast. It also makes a great breakfast for dinner. Serve it with fruit or fruit and bread or muffins and you have a delicious dinner.
Need some more breakfast ideas?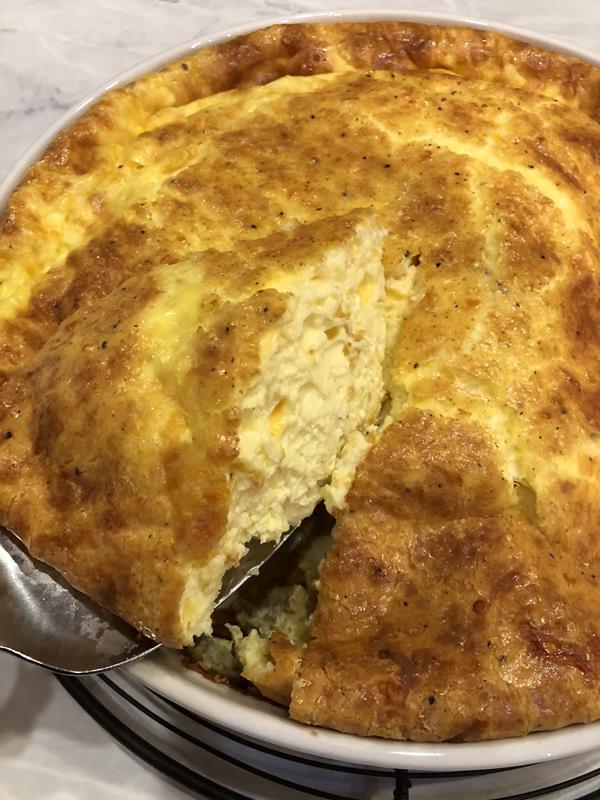 Crustless Cheese Quiche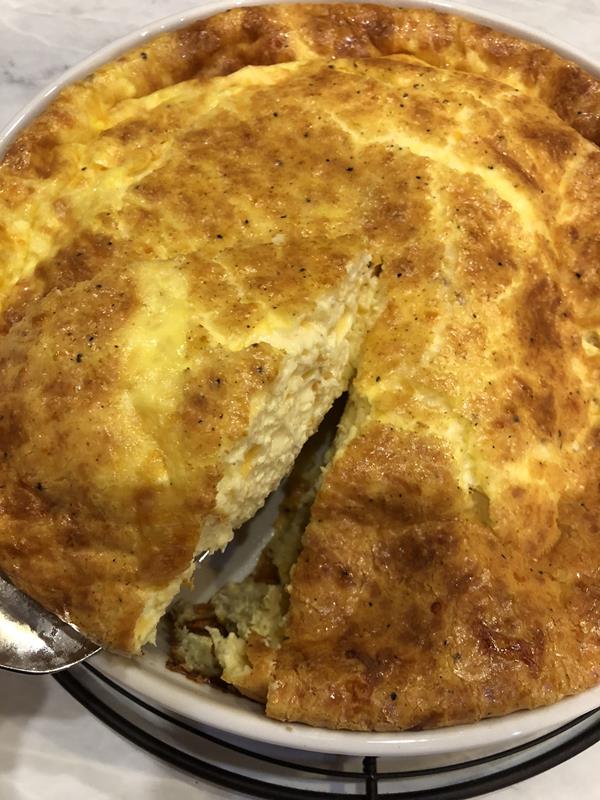 Crustless Cheese Quiche is an easy and delicious recipe for breakfast, brunch, or breakfast for dinner.
Ingredients
10 eggs
1 cup heavy whipping cream
1 cup milk
1 cup shredded mozzarella cheese
1 cup shredded cheddar cheese, divided
1/4 cup shredded Parmesan or Italian type shredded cheese
1 teaspoon seasoning salt
1/4 teaspoon ground black pepper
Instructions
Preheat oven to 350 degrees.
In a large bowl combine eggs, whipping cream, and milk. Whisk until combined.
Stir in mozzarella cheese, 1/2 cup cheddar cheese, Parmesan cheese, seasoning salt, and pepper.
Pour into a greased deep dish pie plate.
Sprinkle with remaining cheese.
Bake for 45-50 minutes or until center is set.
Let rest five minutes.
Cut into pieces and serve.
Notes
You can use 2 cups half and half in place of whipping cream and milk.