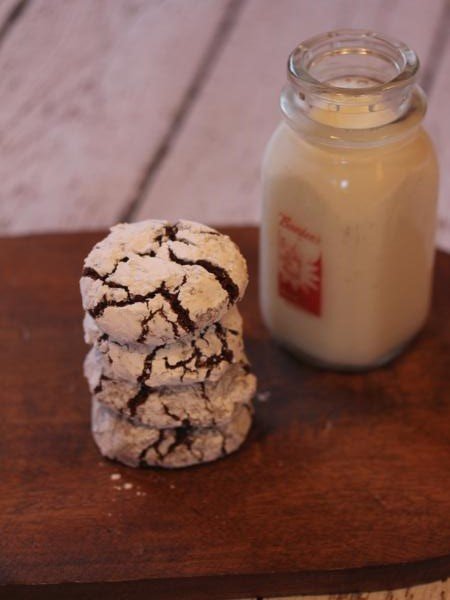 Over the last few weeks of our dairy free experiment, I have realized how much we use dairy. And more specifically how much we use butter in baking.
My daughter wanted to make cookies they other day, but so far the cookies we have made without butter have not been our favorite. They have been edible, but certainly not the same as a cookie with butter.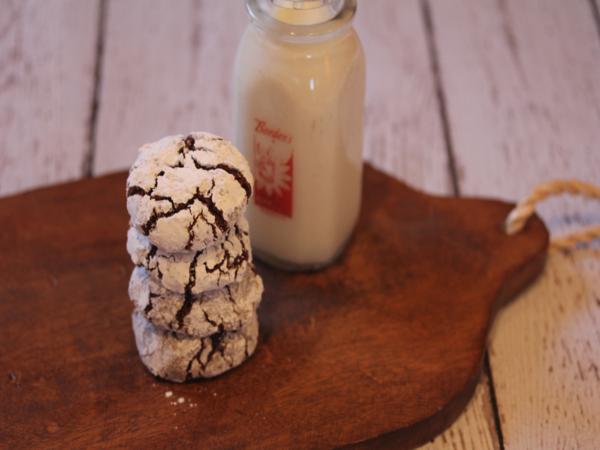 I did some searching though and found a recipe for a chocolate crinkle cookie that contained oil instead of butter. It sounded promising as a dairy free option.
The recipe used regular flour, but I thought it would probably work well with gluten free flours. So, I helped my daughter pick out which gluten free flours to use in place of regular flour and she got to work making them. From start to finish she made these all by herself. And she did a great job.
They were a delicious gluten and dairy free cookie. And no one would know that these are gluten and dairy free. They are that good. We will be making these again and again. And we don't need to talk about how many I ate of them…..just know that they were really good.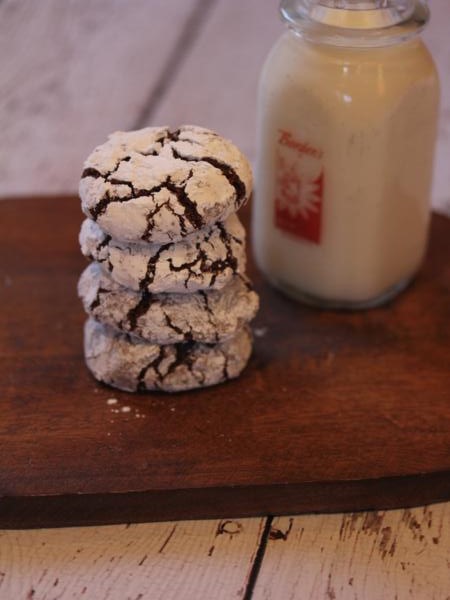 Recipe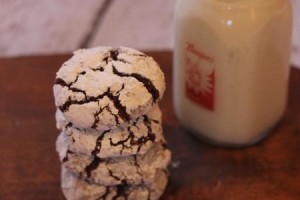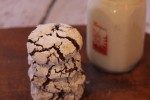 Gluten Free Chocolate Crinkle Cookies
Gluten free cookies that are so good that no one will know they are gluten free.
Ingredients
1

cup

baking cocoa

2

cups

white sugar

1/2

cup

vegetable oil

4

eggs

2

teaspoons

vanilla extract

1 1/4

cups

white rice flour

1/2

cup

sweet rice flour

1/4

cup

cornstarch

1/2

teaspoon

xanthan gum

2

teaspoons

baking powder

1/2

teaspoon

salt

1/2

cup

powdered sugar
Instructions
In a mixing bowl combine cocoa, sugar, and oil.

Mix in the eggs one at a time. Add the vanilla.

In a separate bowl combine the white rice flour, sweet rice flour, cornstarch, xanthan gum, baking powder, and salt. Mix into cocoa mixture.

Cover dough and refrigerate for about two hours.

Preheat oven to 350 degrees. Roll dough into one inch balls. Coat each ball with powdered sugar. Put the dough on a cookie sheet and flatten the dough a little bit.

Bake in the oven for 10-12 minutes.

Leave the cookies on the cookie sheet for a few minutes then transfer to wire racks to cool.