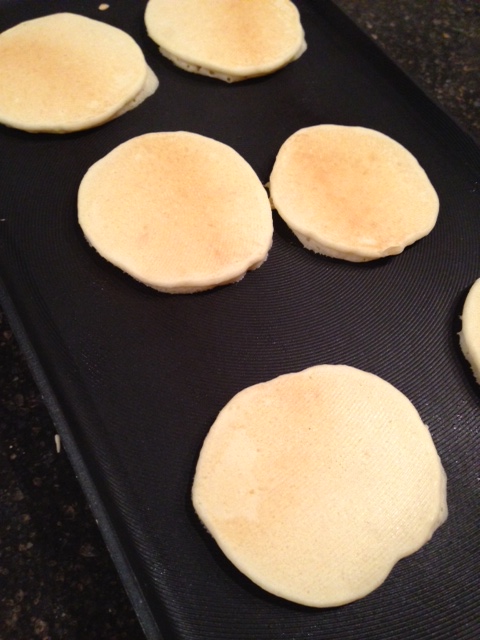 If you follow me on Facebook or Instagram you probably saw this picture last night. The caption for the picture was it was a pancakes for dinner type of day.
Nothing major went wrong yesterday, it was just one of those crazy days. I had to go to the allergist. Sometimes I feel like my family lives at the allergist's office. Really we don't, but they do know us quite well there.
Add on to that grocery shopping, a trip to Sam's Club, a few other errands I had to do, laundry, the normal everyday type stuff, and it made for a busy day.
Oh and I have had a headache for three days. One of those headaches that is not a migraine, but is bad enough to make you feel bad because it just won't go away, type of headaches.
Anyone else have days like that?!
By the time it was dinner time I realized that I had not defrosted any meat. And although I had food because I had just gone grocery shopping, I really did not feel like putting much work into dinner. So, all of that made it a perfect pancakes for dinner type of day.
Breakfast for dinner is one of my favorite quick and easy meals. Pancakes, scramble eggs, eggs and toast, or even eggs over rice work great for days when you need a meal, but really don't feel like cooking.
When I have taco meat in the freezer, which I don't right now, I also like to make taco fries or tater tot nachos. And restocking the freezer with taco meat is going on my to do list, because really that is a must have for my freezer for days like today.
All of that leads to my Ask the Readers question for today. We all have days like I had yesterday. Crazy days are just part of life.
So, I would love to hear your favorite meal, or meals, that you turn to when you have those crazy busy days. Do you have a meal you find yourself turning to over and over on those kind of days? (Hopefully we can give each other some new ideas, because I think we can all use more ideas for days like that.)