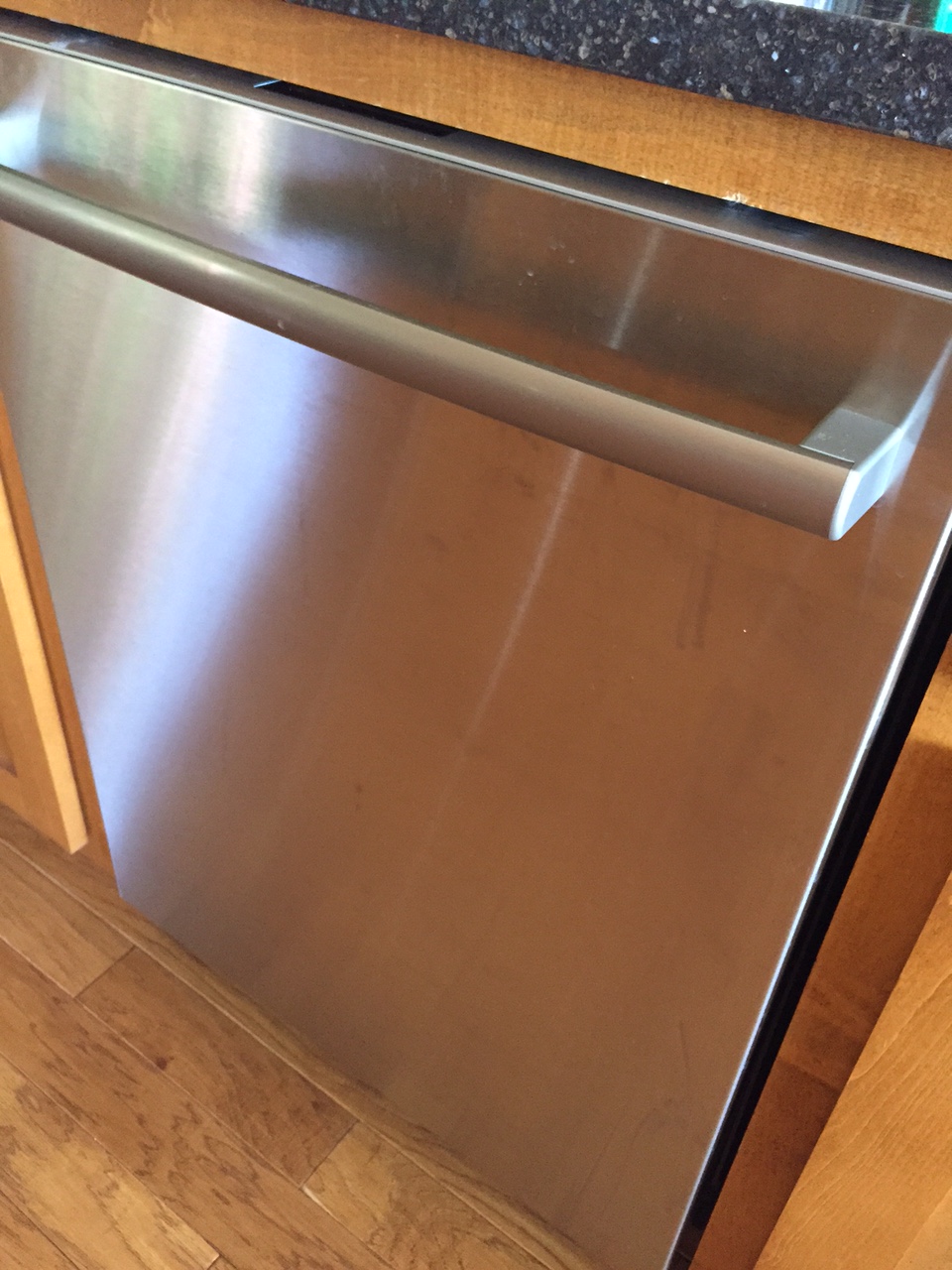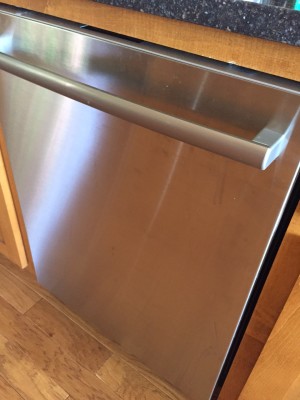 A couple of months ago I posted an Ask the Readers question about dishwashers. I needed to replace mine and asked you for thoughts on the best dishwasher to buy. Your comments and thoughts were so helpful. Thank you to everyone that left them.
If you are in need of a dishwasher I highly recommend you read through that post and comments. There are a lot of great ideas on what to buy and what not to buy. You can find the post by clicking here.
Several of you have emailed or left comments asking for an update on what I bought. I am sorry that it has taken me so long to write an update. Today I finally have one for you.
The dishwasher I was replacing was a Kitchen Aid. It was actually my second Kitchen Aid. I loved the first one I had. It lasted forever and cleaned great, so when it needed replaced we bought another Kitchen Aid. That was a mistake.
The second Kitchen Aid I had was a lemon. I am not sure if it was a bad model, just a bad dishwasher, or that Kitchen Aid dishwashers are just not what they used to be, but we had all kinds of problems with it. It was time for a new one, which is why I posted an Ask the Readers question. I needed help figuring out what to get because I did not want another Kitchen Aid.
Before I posted my Ask the Readers question I was already thinking about looking at Bosch dishwashers. Everyone I knew that had one loved it. Your comments confirmed that. Bosch was a brand that kept coming up over and over again.
My inlaws were one of the people that loved their Bosch. They had a Bosch years ago and my mother in law says it was the best dishwasher they ever owned. So Bosch was high on my list, but I was open to other brands and models.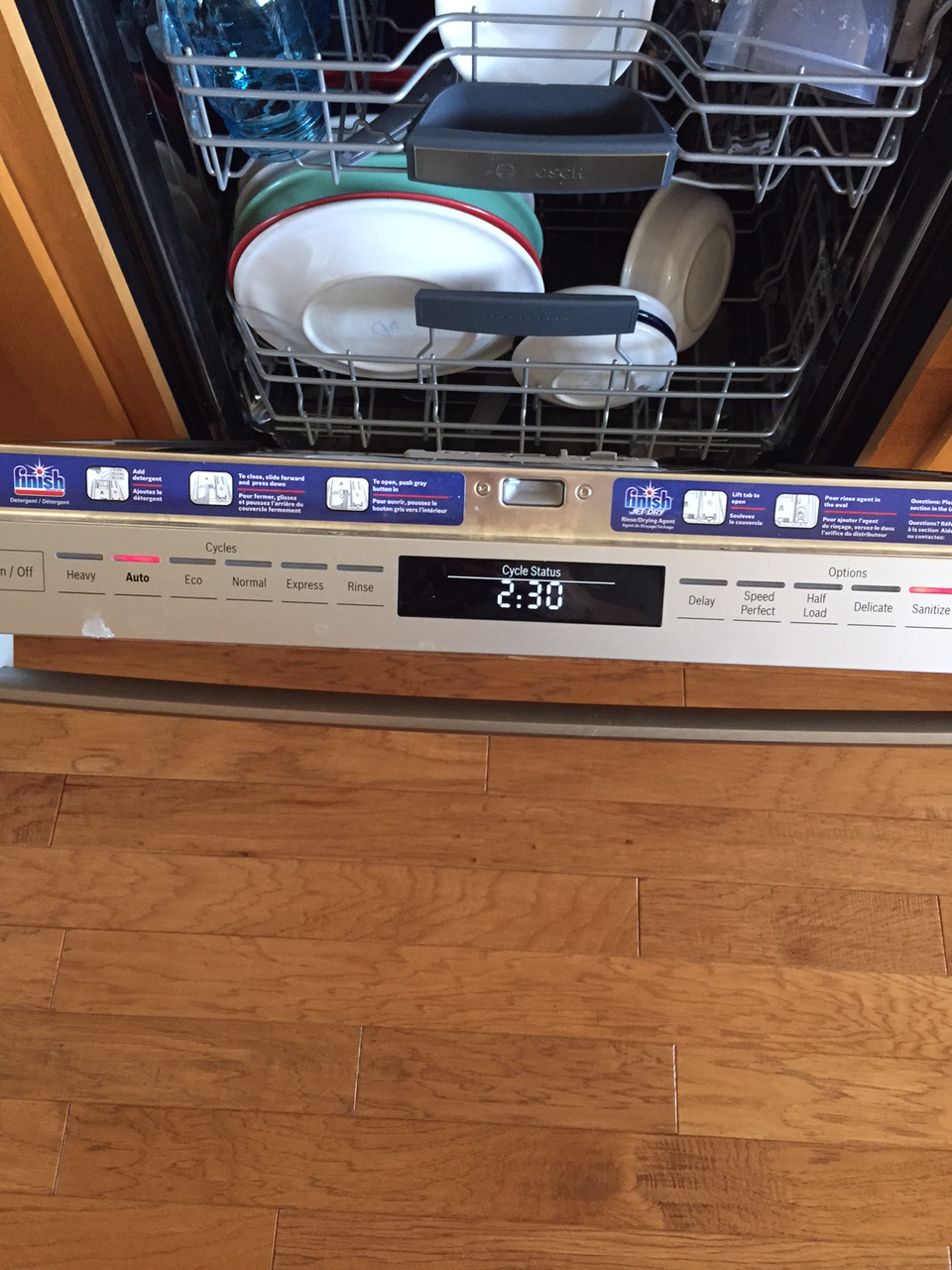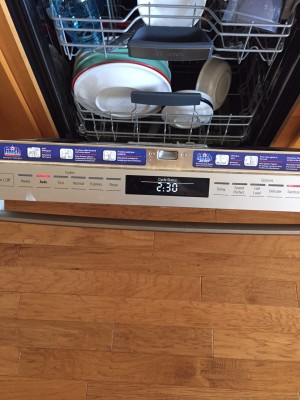 When my husband and I went looking at dishwashers the sales people kept pointing us towards Bosch. We explained the problems that we had with our last Kitchen Aid, but also why we liked the Kitchen Aid and Bosch was the brand they kept showing us.
We also looked quite a bit at the GE Profile, LG, and Miele.
We ended up with a Bosch. The main reason we got a Bosch ended up being the price. We got a really good deal. They had several of the older, or what they considered older, models marked down in order to make room for new models. I did not care about having the latest model because there really was not that much difference, except in the price.
A good deal on a Bosch made the decision easy because I could get a Bosch for the same basic price of the other brands we were looking at.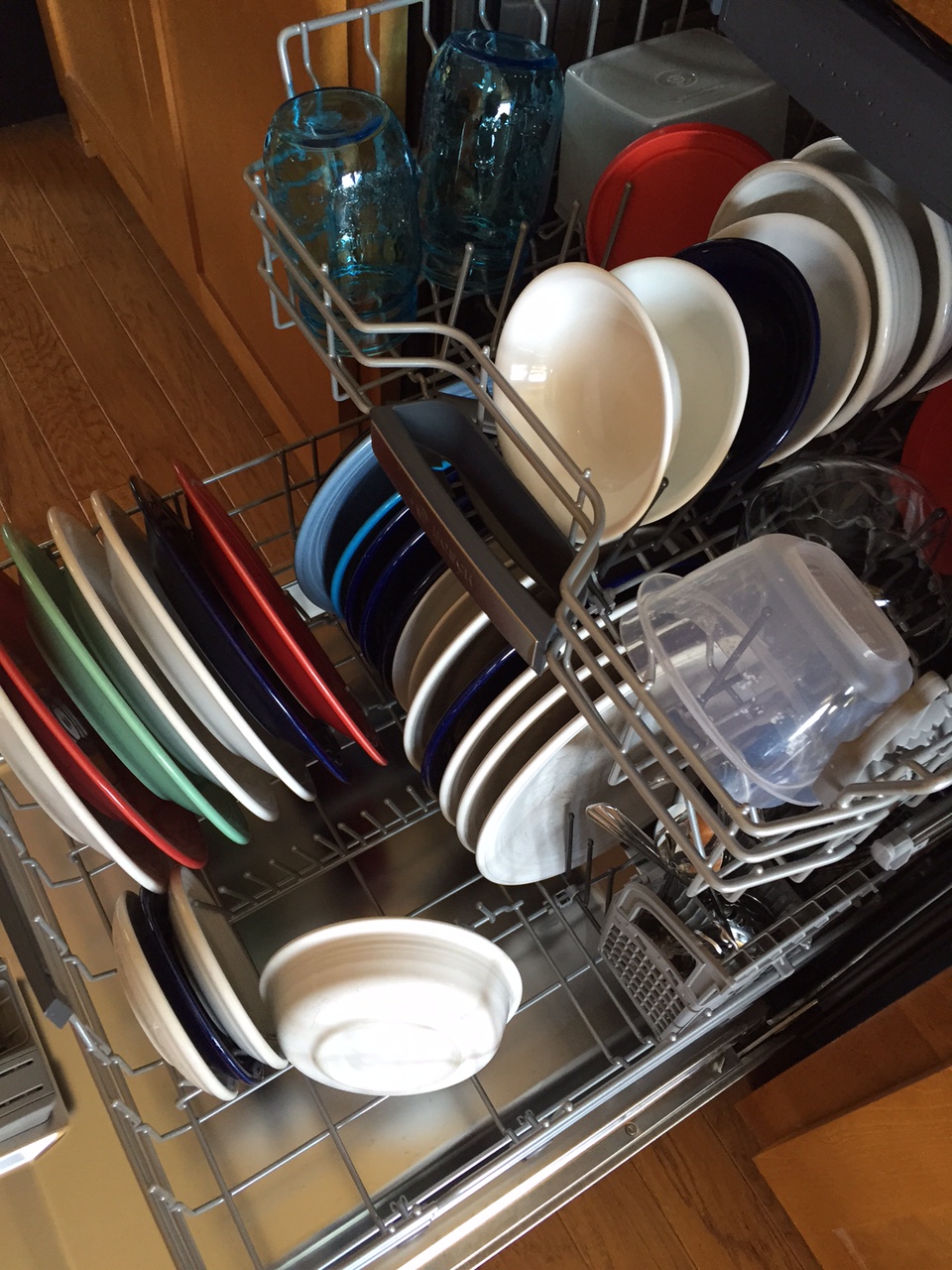 I have only had it for a few months, so I can't say for sure how I will like it long term, but so far I really like it. Time will tell if it holds up though and if I will continue to love it.
One of my main requirements on a dishwasher was that it had to be quiet. Our kitchen, eating area, and living room are all one big open room so there is already a lot of noise. I also have some hearing problems and don't like a lot of background noise. A quiet dishwasher is a must.
The Bosch dishwasher is really quiet. Really quiet. I thought our Kitchen Aid dishwasher was quiet, but this one is even more quiet.
So far I love the way it cleans. You don't have to wash the dishes to wash the dishes. I think we have all had this problem. What is the point of having a dishwasher if you have to wash them before putting them in the dishwasher. I have been really happy with how the Bosch cleans, at least so far.
My one complaint would be loading the dishes into the dishwasher. Several people warned me about this, so I knew it going in, but Bosch's racks are a little different. They take some getting used to.
I think part of the problem is my dishes. My dishes are mainly Fiestaware, which are bigger and thicker than many dishes. They take up more room. Bosch is a European brand and I think their dishes may be a little smaller more slim lined, than some of the dishes we have here in the US. I could be wrong on that, but that is my guess.
I think if my dishes were a little smaller, they would fit in the dishwasher better and it would hold a lot more of them. In fact, I think it would hold more dishes than any other dishwasher I have owned. It is set up well, just not for big bulky plates, cups, and bowls. I am still working on how my dishes fit best in it.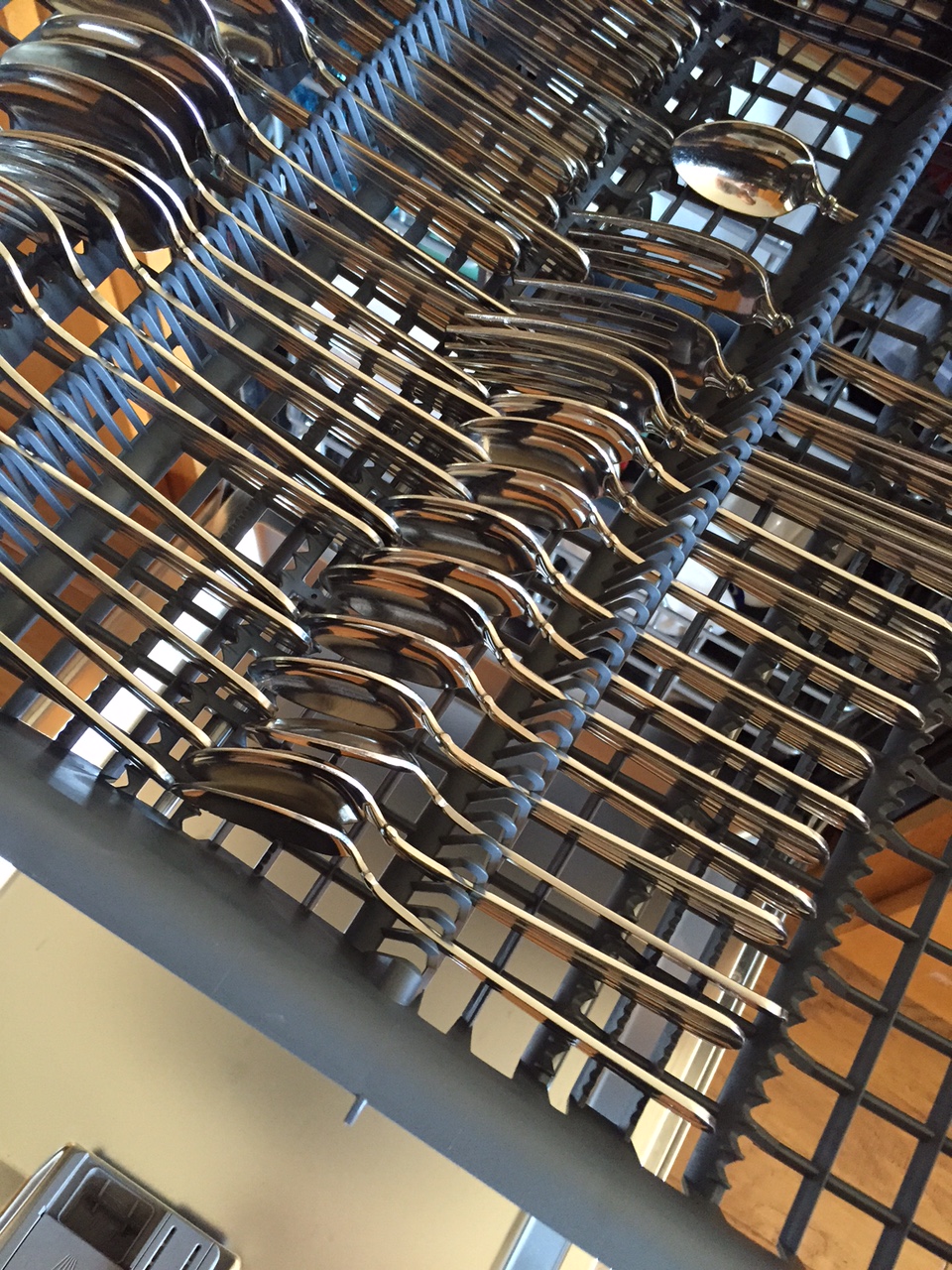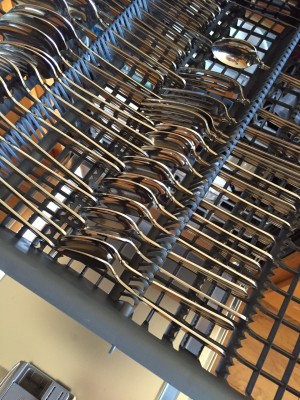 And I am not sure how I feel about the silverware rack. I kind of have a love hate relationship with it. My kids don't like it at all.
The silverware rack is a third shelf on the top that pulls out. It did come with a basket on the bottom rack for larger silverware and serving sized pieces, but the main silverware goes on the top rack. I think more and more brands are going to this third rack not just the Bosch. We saw it on several dishwashers we looked at.
I love how it cleans the silverware. It cleans them well. Mainly because the silverware don't stick together. There is plenty of room in between them for everything to get well cleaned.
The thing I don't like about the silverware rack, and the thing my kids don't like about it, is that it takes a lot longer to load them. It is just one more step and you have to keep pulling the rack in and out as you are loading dishes. I have actually gotten used to it and it is not that big of a deal for me, but my kids still think it is a pain.
Unloading though is much easier once we figured out what worked best. I make sure we put all the spoons together, all the forks together, etc. So when we unload it you can quickly pick up all the same pieces and put them away. This has made it much easier than just randomly placing the silverware and then sorting them as you put them away.
Bulky dishes is another problem here though. I have large handled silverware. We love them because they are sturdy and have held up well, but they don't fit the best in the silverware rack. Smaller thinner handled ones would work better. Mine work, just not the best.
The way the dishes and silverware fit though is not a reason not to buy the dishwasher. Overall I still love the Bosch, but it does take some time getting used to as you figure out the best place to put things.
Time will tell if I continue to love the Bosch. I am hoping that it holds up well long term.
And this is not a sponsored post. Bosch has no clue who I am. I paid for my dishwasher and did not get a discount or anything for sharing this. I am just simply sharing an update on what I bought and why.