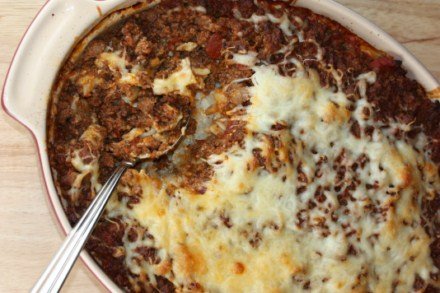 I have been making baked ziti for years, but this baked ziti recipe came about after the holidays when I was trying to use up some of the food in my refrigerator.
I had picked up some cream cheese during the holidays for a really good price and I had a few packages left that were nearing the expiration date. Sometimes I freeze extra cream cheese, but I try to use it up in recipes if I can instead of freezing it.
When I normally make baked ziti I add either cottage cheese or ricotta cheese, but since I had extra cream cheese I decided to give it a try instead of cottage cheese or ricotta.
And it turned out so good! It was nice and creamy and had a richness that cottage cheese does not give you.
So, next time you have some extra cream cheese try adding it to your favorite pasta dishes. It is so good!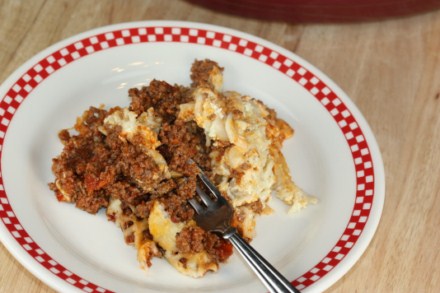 Easy Creamy Baked Ziti
12 ounce ziti pasta, tube type pasta, or really any type pasta- I just use what I have
2 pounds ground beef (You can use less if you like, but we like our baked pastas meaty)
1- 28 ounce (or so) jar spaghetti sauce
2 eggs
8 ounces cream cheese, room temperature
2 cups shredded mozzarella cheese
1/2 cup grated Parmesan cheese
Cook pasta according to directions.
In a skillet, brown the ground beef until done. Drain off any fat and add sauce, eggs, cream cheese, 1 1/2 cups mozzarella cheese, and Parmesan cheese.
In a large bowl or pan mix together cooked pasta and sauce mixture and spread into a 9×13 pan. Sprinkle with remaining mozzarella cheese.
Bake at 350 for 40  minutes or until heated through.
Serve and enjoy!