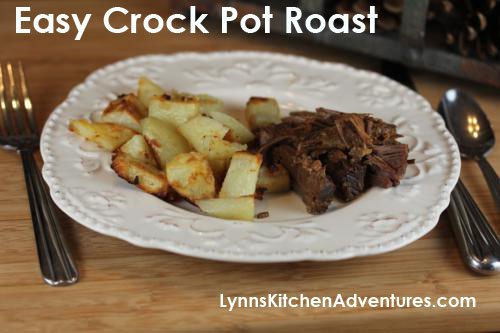 This easy crock pot roast is one of my favorite ways to cook roast. It is simple and so good. I have been making this for probably fifteen or more years.
I shared this recipe during my first few months of blogging, but it was buried in a post with several recipes and did not include any pictures. Yes, back in the "old" days I blogged without photos, oh how times have changed.
This is my go to roast recipe when I want roast and need to keep it simple, so I knew I had to share it again as part of my crock pot favorites series. This time I made sure to share photos with the recipe.
If you need a simple roast for dinner this is a must try. I like to serve this with my onion potatoes.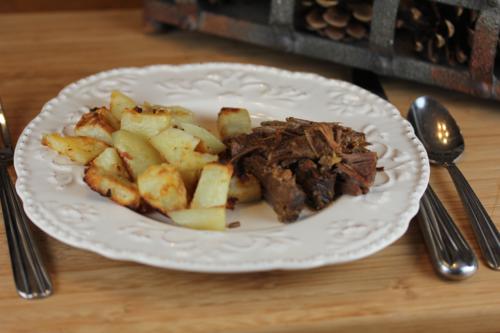 Easy Crock Pot Roast
3 lb (or so) chuck roast
1 package dry onion soup mix- I use homemade onion soup mix
1 tablespoon ground mustard- you can use less, but I like to use about that ( This is the mustard powder found in the spice aisle)
I do not add liquid to this recipe. It has plenty of juices on its own since it cooks in the crock pot.
Place meat in crock pot, sprinkle with soup mix and dry mustard.
Cook on low for 7 or 8 hours. Cool, then, shred or slice.
This freezes really well for use later as roast beef sandwiches