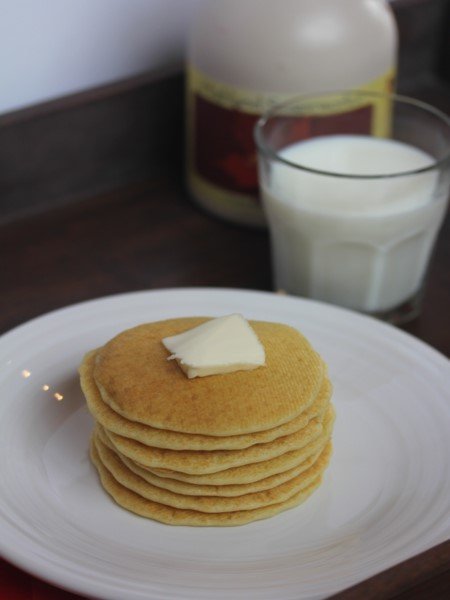 These gluten free sourdough pancakes are adapted from a recipe for easy sourdough pancakes that mom has been making for years. These were the pancakes we ate almost every weekend when I was a kid.
I have tried adapting these to gluten free several times over the last few years, but could not get it quite right until recently. Many of the ones I tried were good, but not what I remembered. Sometimes it takes awhile with gluten free cooking to get just what you want, but once you get the right results, it makes it so worth it.
The batter for these pancakes is a little thinner than your typical pancake batter. And they are not as light and fluffy as some pancakes, but that is how they are supposed to be. These are just like the ones my mom makes, but they are gluten free.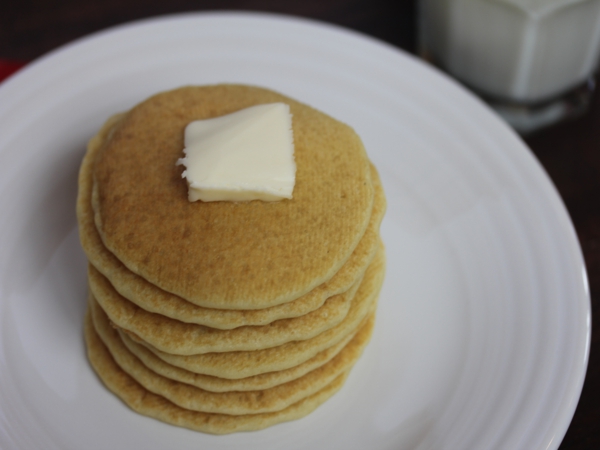 Easy Gluten Free Sourdough Pancake Recipe
3/4 cup white rice flour
3/4 cup brown rice flour
1/2 cup potato starch
1/3 cup tapioca starch
2 cups water
1 tablespoon of yeast
1. Mix together the night before using a wooden spoon, in a glass, plastic, or stoneware bowl. Anything but metal will work.
2. Cover and let sit overnight on the counter.
3. In the morning add:
2 eggs
1 teaspoon baking soda
1 teaspoon salt
1 tablespoon sugar
1/2 teaspoon xanthan gum
4. Beat well into batter.
5. Then add 2 tablespoons of melted butter or oil. Mix until well combined.
6. Cook on a griddle or pan.