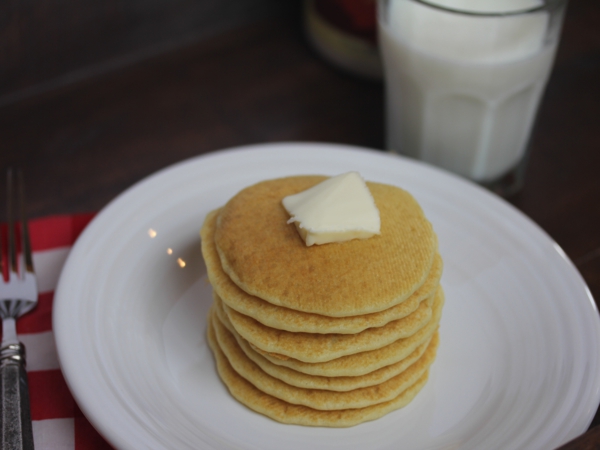 These easy sourdough pancakes have been a favorite in my family for years. The recipe came from my mom and we ate them almost every weekend for breakfast when I was a kid. These are the pancakes I remember and love from my childhood.
I originally shared this recipe just a few months after I started blogging and although I have not changed the recipe at all, it was definitely time to update the pictures. It was also time to share my gluten free version. If you are gluten free be sure to check out the gluten free version in my gluten free section. If you are not gluten free keep reading for my mom's version just like she has been making it for years.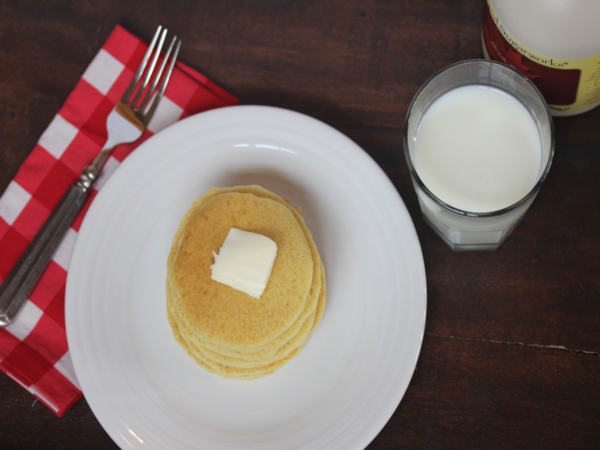 My mom adapted this recipe from an old fashioned sourdough type recipe. My mom adapted it to make it quick and easy. It is also a recipe you can make anytime, even if you don't have any sourdough starter. I love this recipe because you start it the night before and quickly finish it up in the morning.
These pancakes are a little different than your average pancake. They are not light and fluffy. They are thinner heavier pancake, but they have great flavor. If you are looking for something a little different to change up breakfast at your house these are a must try.
Delicious! Thanks mom for a great recipe !
The directions on these are a little different than your normal pancakes so be sure to read through them carefully before starting the recipe.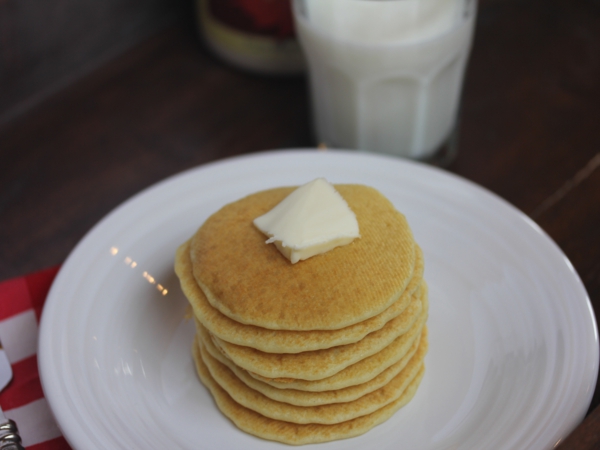 Mom's Easy Sourdough Pancakes
2 cups flour
2 cups water
1 tablespoon of yeast
1. Mix together the night before using a wooden spoon and a glass, plastic, or stoneware bowl. Anything but metal will work.
2. Cover and let sit overnight on the counter.
3. In the morning add:
2 eggs
1 teaspoon baking soda
1 teaspoon salt
1 tablespoon sugar
4. Beat well into batter.
5. Then add 2 tablespoons of melted butter or oil. The batter will be thinner than normal pancake batter.
6. Cook on a griddle or pan.