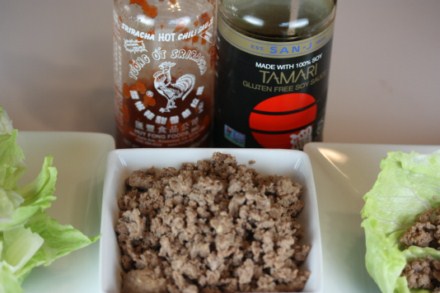 I have made many versions of lettuce wraps over the years. In fact, I rarely make them the same. I love to change up the seasonings and sauces that I put on them.
This recent version of lettuce wraps that I made though are sure to become a favorite and will be a recipe that I don't change much.
They were so easy and so good. Serve them with extra sriracha hot chili sauce and soy sauce and they are even better.
A simple and healthy meal that your whole family will love.
Easy Lettuce Wraps
2 lbs ground pork or ground chicken
1/4 cup soy sauce ( I use gluten free soy sauce)
1/4 cup lime juice
2 cloves garlic, minced
2 teaspoons honey
2 teaspoons rice wine vinegar
2 teaspoons sriracha chili sauce
In a pan cook meat until almost completely browned and cooked.
Add in remaining ingredients and continuing cooking until done.
Serve with lettuce leaves and enjoy!