Make dinner quick, easy, and delicious with these Easy Roast Beef Sandwich recipe.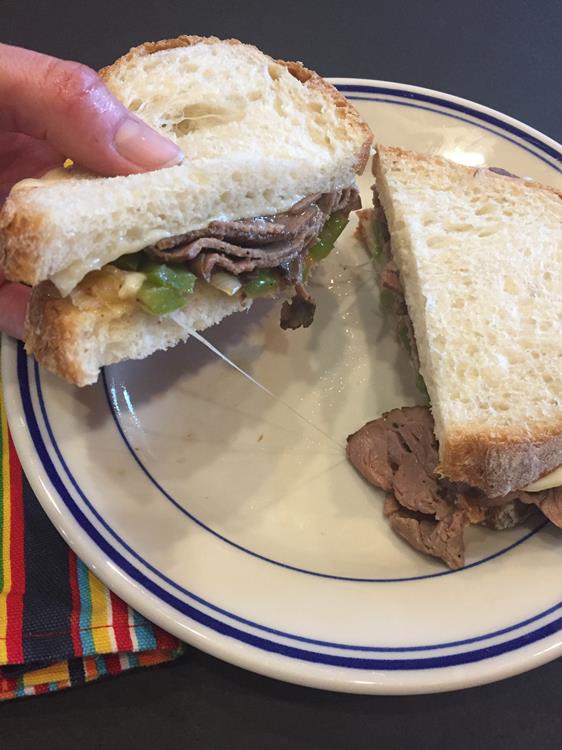 This is one of those recipes that I almost didn't share because it is so easy. In fact it is not really a recipe. It is more of a this is how I make it recipe.
I have found though that some of my most popular recipes are the super simple, this is just a basic idea, type of recipes. You like to keep it just as quick and easy as I do.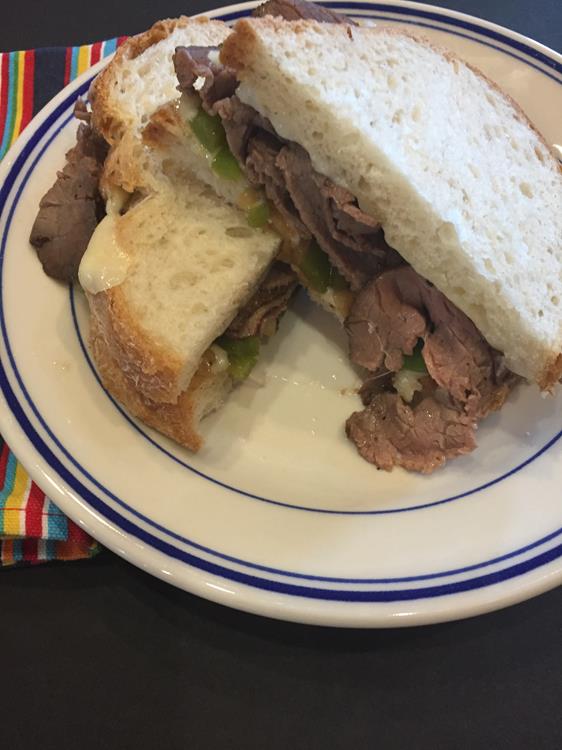 Easy Roast Beef Sandwiches for dinner!
When I serve sandwiches for dinner, which I do often during the crazy hot days of summer, I have to serve them a little on the fancy side. And by fancy, I mean that they need to be a little different than you normal meat, cheese, mustard, mayo sandwich.
This easy roast beef sandwich is an example of how I make a basic sandwich and serve it in a way that my family doesn't feel like they are having an everyday boring sandwich for dinner.
For this I basically take a nice sliced roast beef. I have been loving the roast beef at Costco, but any nice roast beef will work. I serve it with cheese. I also quickly cook up some onions and peppers to serve on it. The cooked onions and peppers are what take this to the next level, but without much work. So easy and so good!
The regular eaters in our family ate it on regular bread. The gluten free eaters ate it on a gluten free bun. So it is one of those meals that is easier to serve both regular and gluten free!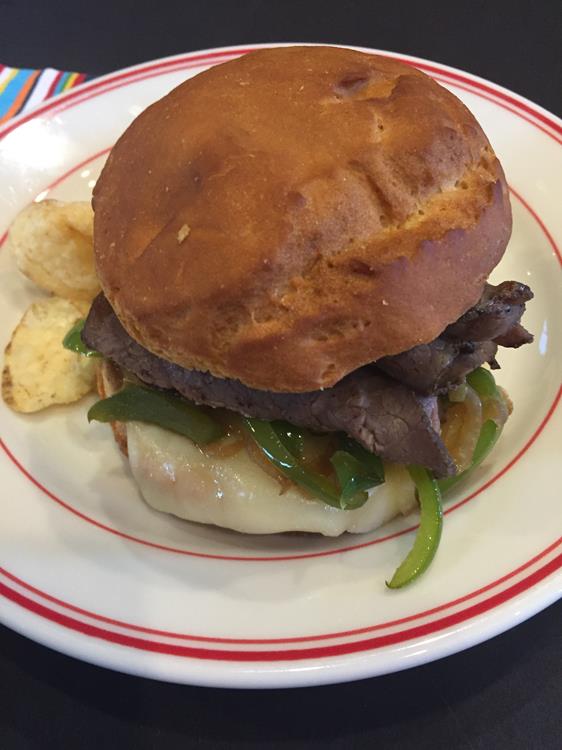 Yield: 4 sandwiches
Easy Roast Beef Sandwich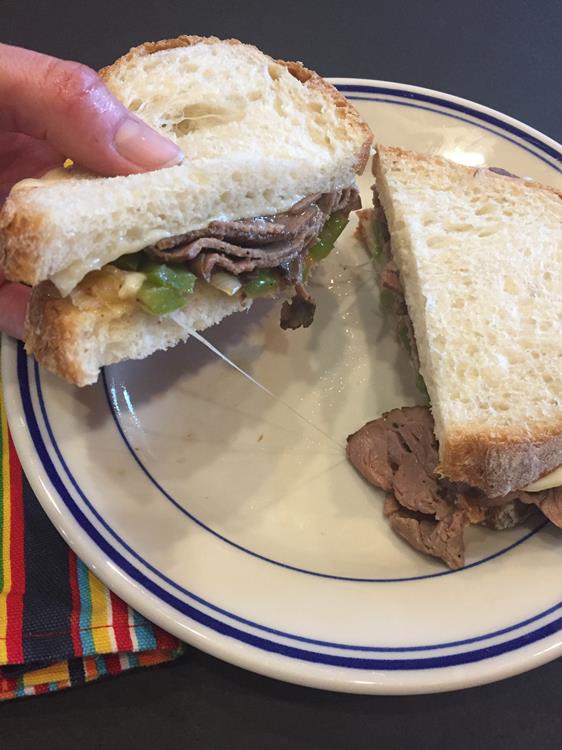 Make dinner quick and easy with these easy roast beef sandwiches.
Ingredients
8 slices of bread or rolls, for gluten-free use gluten-free bread or rolls
16 slices of roast beef ( more if you want more roast beef )
4 slices of cheese ( provolone works well, but use what you like )
1 green pepper sliced, use more for more sandwiches
1/2 onion, sliced
1 tablespoon oil
2 tablespoons butter
mayonnaise, mustard, etc. optional
Instructions
In a skillet heat oil and 1 tablespoon butter. Add peppers and onion. Cook over medium heat until onion is starting to brown caramelize and green peppers are tender. This takes about 5 minutes. Set aside.
In a skillet or pan heat the remaining butter until melted. Add roast beef and cook over medium-low heat until the meat is heated.
Toast bread if desired.
Layer meat, cheese, and pepper and onions on bread. Top with another piece of bread. Use mayonnaise or mustard if desired.
Serve and enjoy!
Notes
Mushrooms would be good on this as well. Just cook them with the onions and peppers.
Nutrition Information:
Yield:
4
Serving Size:
1
Amount Per Serving:
Calories:

548
Total Fat:

27g
Saturated Fat:

11g
Trans Fat:

1g
Unsaturated Fat:

14g
Cholesterol:

68mg
Sodium:

1147mg
Carbohydrates:

52g
Fiber:

4g
Sugar:

7g
Protein:

24g