It has been a busy week for me with several unexpected things happening. One of which was that our internet was down for several days. We live in the country where internet service is not like the city. Is is much slower speed wise and getting it fixed can often take awhile.
We finally got it back late Wednesday, but after two days without it I realized how much we use it. Besides my website, we also do quite a bit of our home school online. I was not thrilled with the two day break. My son on the other hand was quite happy to have a break from normal school. Although I did manage to find enough other work school work to keep him busy.
We have had an incredibly mild winter in Oklahoma. The last few weeks have been warm. Almost too warm for this time of year.
This is what my fruit trees are doing.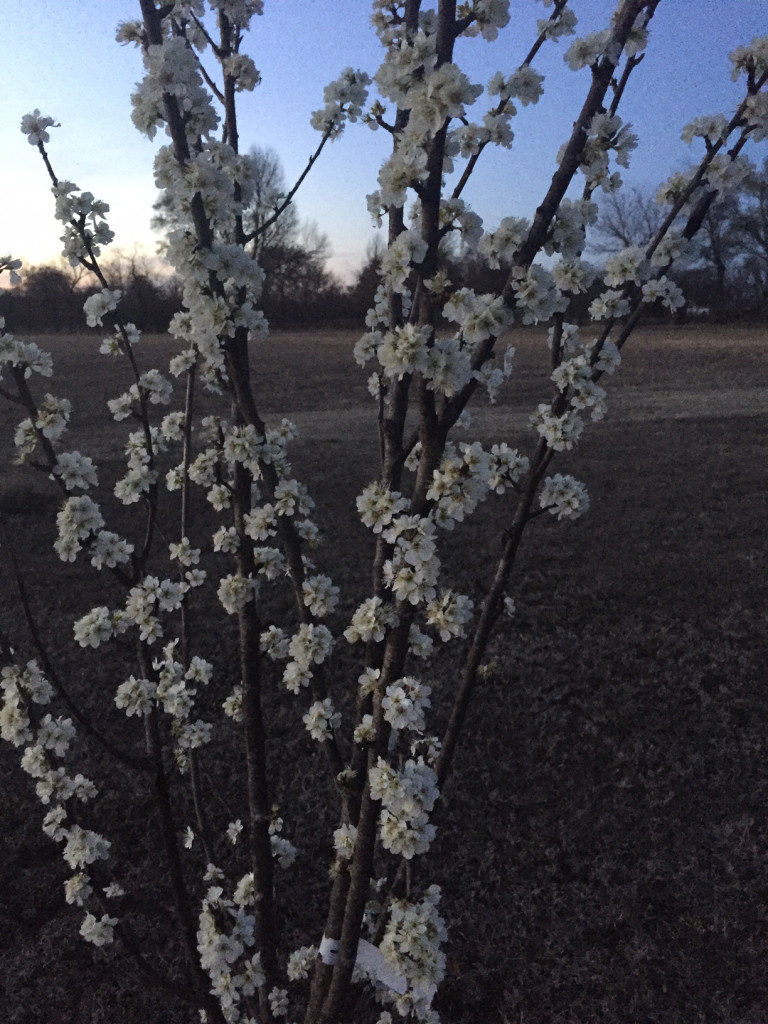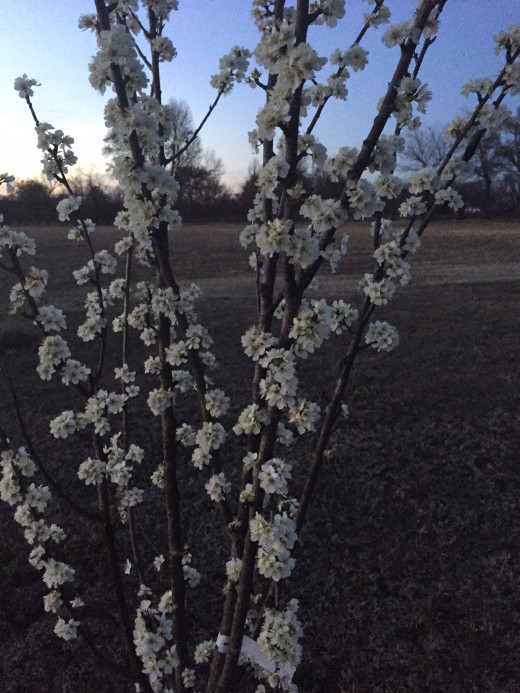 It is way too early for them to be doing this. Thankfully only a few are flowering, but if the warm weather keeps up I am sure the rest will as well. Since it is still early in March we will probably have at least one or two more hard freezes. It might not be a very good fruit year here.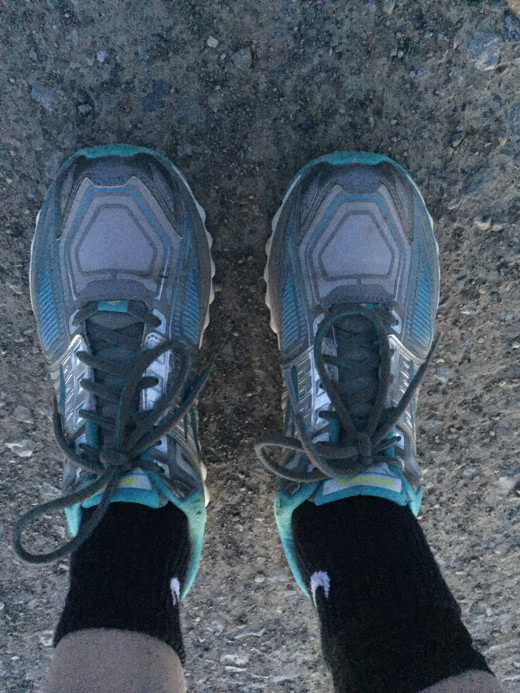 I tore a ligament in my ankle a few weeks ago and had to take some time off running. I have really missed it and I am so glad that I have been able to get back at it this week. I am still wearing a brace and am taking it very slow. Like really slow. And I am not running far at all, but it still feels good to be back at it. And I am thankful that I don't have any pain when running as long as I wear the brace.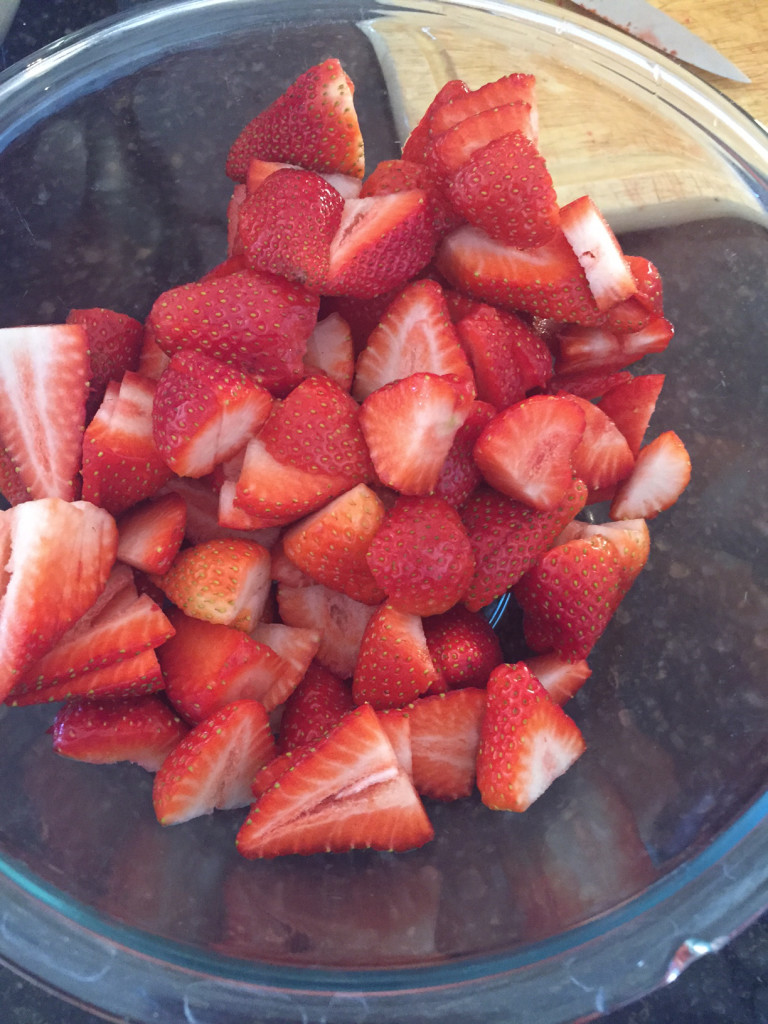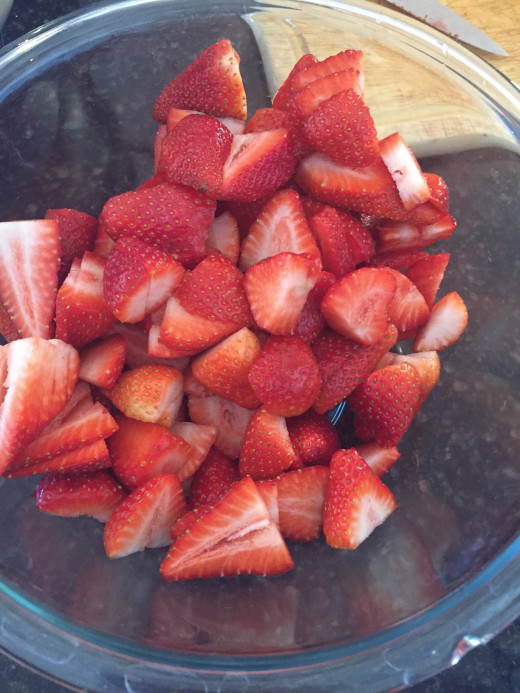 I bought our first strawberries of the year. My kids have been begging me to buy strawberries, but I refuse to buy them in the middle of winter when they are really expensive and not great quality. I finally found some on sale this week that looked good. So we had strawberries with dinner last night. Delicious!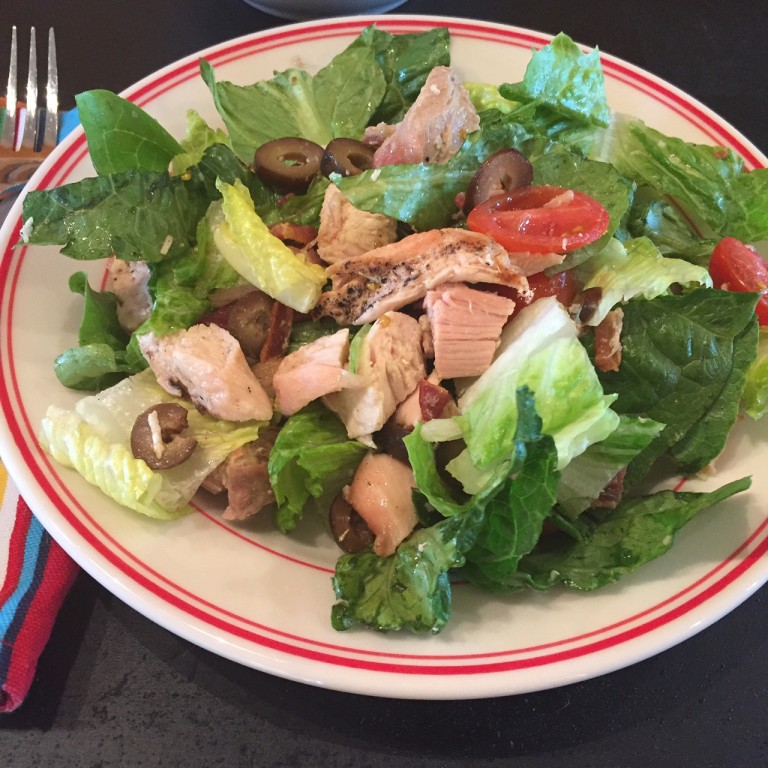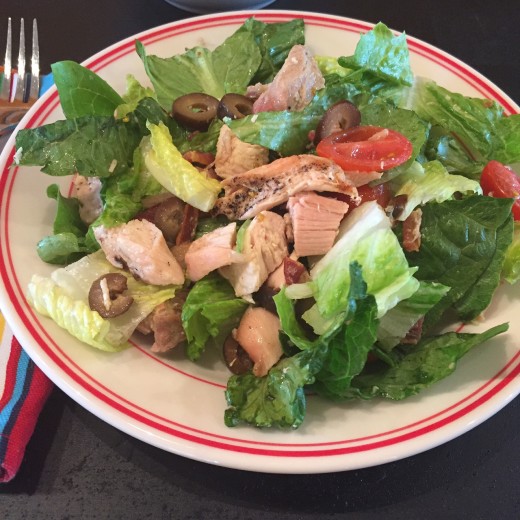 This was the rest of dinner last night. If you follow me on Instagram you probably saw this last night.
Dinner is a bit on the healthy side tonight. My son's comment to this for dinner was mom do you really have to work on a new salad recipe. Can't you work on a normal recipe tonight.
I hope you all have a great weekend!