Bacon grease might just might be the best thing about bacon. Today I am sharing with you twenty-one of my favorite uses for bacon grease!
Last week I shared how to cook bacon in the oven. It is my favorite way to cook bacon and I was so glad to hear that many of you love cooking it that way too.
In my post on cooking bacon I shared my love of bacon grease. Several of you said that you don't save your bacon grease and you were wondering what I use it for. Since bacon grease is one of the best parts of bacon, I knew I had to share more about bacon grease and why I love it.
Bacon grease is one of those things that past generations used and loved, but I think it has lost popularity in our time.
Many of us grew up with moms and grandmothers who had a jar or bowl of bacon grease that they used for all kinds of things. I think many today have just gotten out of the habit of doing the same thing.
Because I love bacon grease and it has so many uses, I am now on a mission to share why you should love it too. I decided to put together twenty-one of my favorite uses for bacon grease.
As far as storage goes I just store my bacon grease in a jar in the fridge. If I get a jar that is full I just freeze it.
Did you know that you can freeze bacon grease? Now it is not often that I have enough to freeze. We use it in so many other things it doesn't build up for long, but when it does I freeze it for those times when I might run out of bacon grease. Plus you can never have too much bacon grease!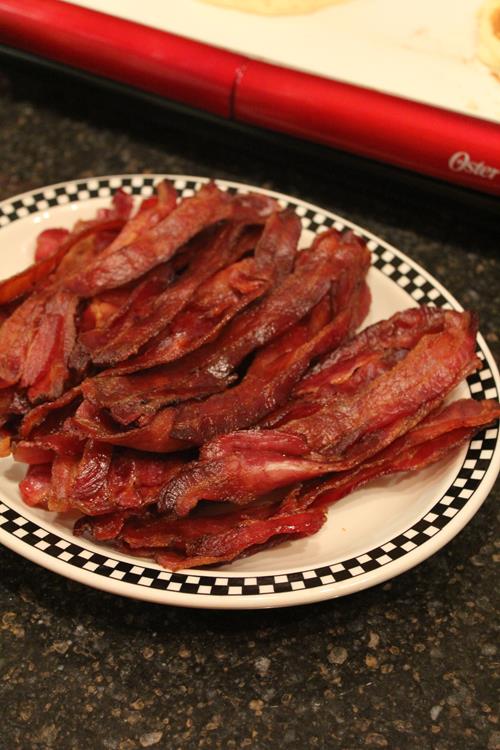 Since we raise hogs I cook our own bacon which is a high quality bacon. I don't have a lot of particles of meat in my bacon grease. It is usually a beautiful off white color that is smooth and wonderful.
If you are worried though about the chunks of meat that might be in the bacon grease they make great bacon grease containers
that strain those bits and pieces out or you can use something like cheesecloth to strain out the particles.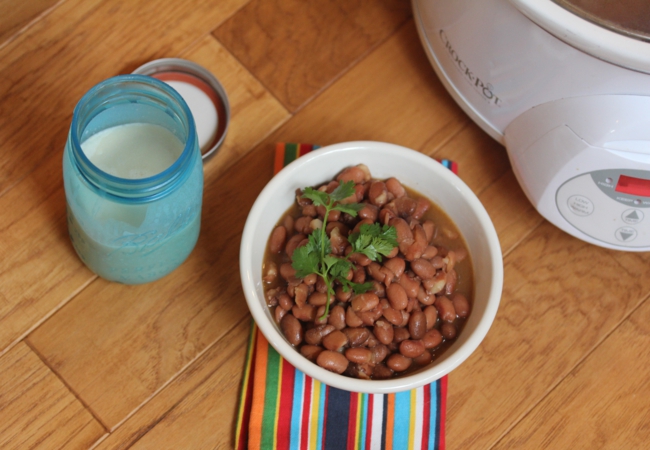 Now for my favorite uses for bacon grease. It really does have so many uses. Just keep in mind that bacon grease tastes like bacon. It works as the place of fat or grease in many things, but if you use a lot of it, it will add the taste of bacon to the dish. For most things this is great. For other things it is not. For everything I share below bacon grease truly makes it better!
Added to green beans or other vegetables while cooking them
Fried Potatoes
Hash browns
Fried Eggs
Scrambled Eggs
Frying onions and peppers for fajitas
For the grease in cooking fried rice
Cooking popcorn on the stove top
Using for the fat or some of the fat in homemade gravy
A little bit in a pot of homemade refried beans
On Roasted Vegetables
Oven Fried Potatoes- Just toss potatoes in a little bacon grease like you would oil, season, and bake.
Cooking Spinach and other greens
Salad dressings like the dressing I use on my cheeseburger salad
Pan Frying Meat
Seasoning Cast Iron
Spread a little on corn on the cob, wrapped in foil, and grill it.
One of the other questions I get asked often is how long does bacon grease lasts. I have no clue what the correct answer is for that. I will say that I have had it in my fridge for a good month and have not had any problems with it. But again I don't know what is the correct answer to that.
I am guessing that there is an official rule or something on how long you should keep it, but I don't know what it is. I actually searched for it and the answers really varied. I do know that I don't recommend leaving it out on the counter. I keep it in the fridge. And I am pretty sure bacon grease is like any other fat and it will be quite obvious when it goes rancid because it will smell rancid.