We had a great 4th of July, but the Monday holiday totally messed up my whole week. Am I the only one that feels this way about holidays on Mondays?
Tuesday felt like Monday, and so on. I felt like I lost a day this week. It was a busy week, so losing a day was not good. Although having a relaxing and fun 4th of July was a good thing. I guess vacation days and holidays are mixed. They are good, but it often puts you behind when it is time for life to get back to normal.
Ever since we got back from vacation last month I have felt disorganized. I just can't seem to get it back together and to a normal routine.
One of the things I realized was that my planner was just not working for me. I am a planner and list maker. When it comes to menu planning, homeschooling, blogging, being a business owner, and pretty much all areas of life, my planner is pretty much a must for me.
Without it I am lost and get very little done. My planner and to do lists keeps me on track and focused.
I realized that it was time to rework my planner and to do list system so that I could get back to a better routine and schedule.
So, this week I made myself a new planner. Over the years I have bought many planners, but I realized a few years ago that putting together my own, worked best for me. I can make it just like I want and with the pages I will actually use.
I also bought some nice new notebooks and office supplies at Wal-mart. I love all the fun colors and designs they had. I am hoping the cute supplies and new planner will work for getting me back on track.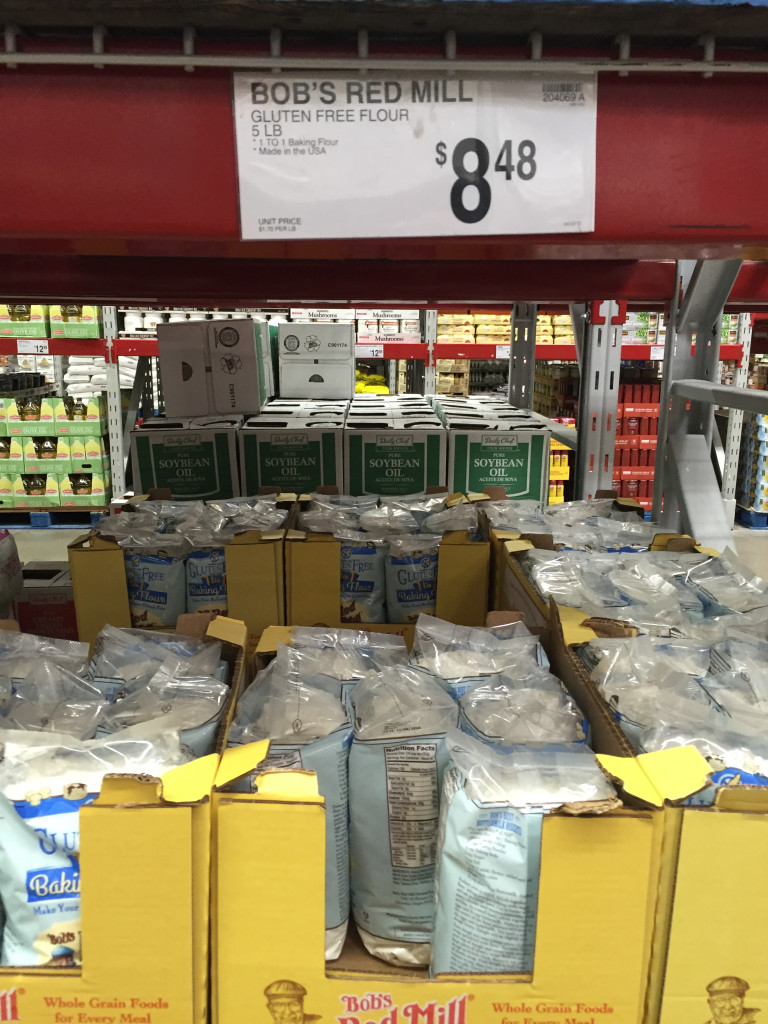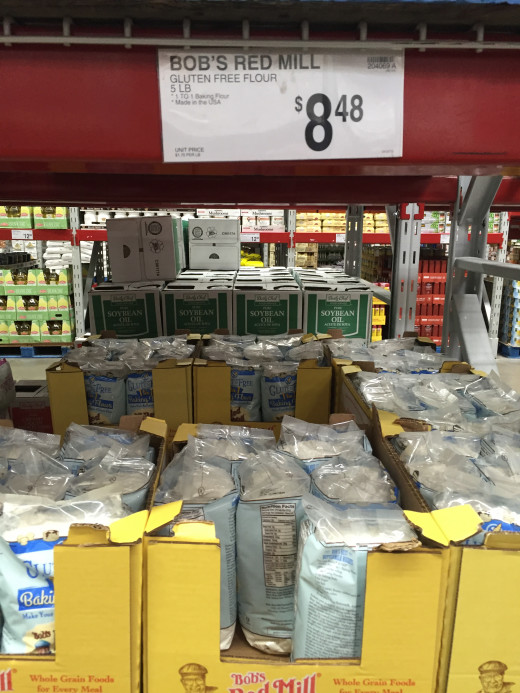 I have mentioned many times over the last few months that I love our new Costco. I have decided though that Sam's Club might just be better for business and office type supplies.
There are a few things that Sam's Club carries that Costco doesn't. So, we might end up keeping the Sam's Club card just to use for my husband's office. I am still trying to decided on that. I would love to hear your thoughts on that if you have shopped both.
Last week I ended up making a trip to both Costco and Sam's Club. Costco for the home and Sam's for the business. It has been awhile since I have been into Sam's and I was quite excited to see that they are now carrying Bob's Red Mill gluten free flour blend! When this first came out I had trouble finding it, so I love it that stores like Sam's are now carrying it. And it was a pretty good price for a gf blend.
I have shared my thoughts before on gluten free flour blends and what I do and don't like about that, but if I am going to buy a blend the Bob's Red Mill 1 to 1 is the one I buy.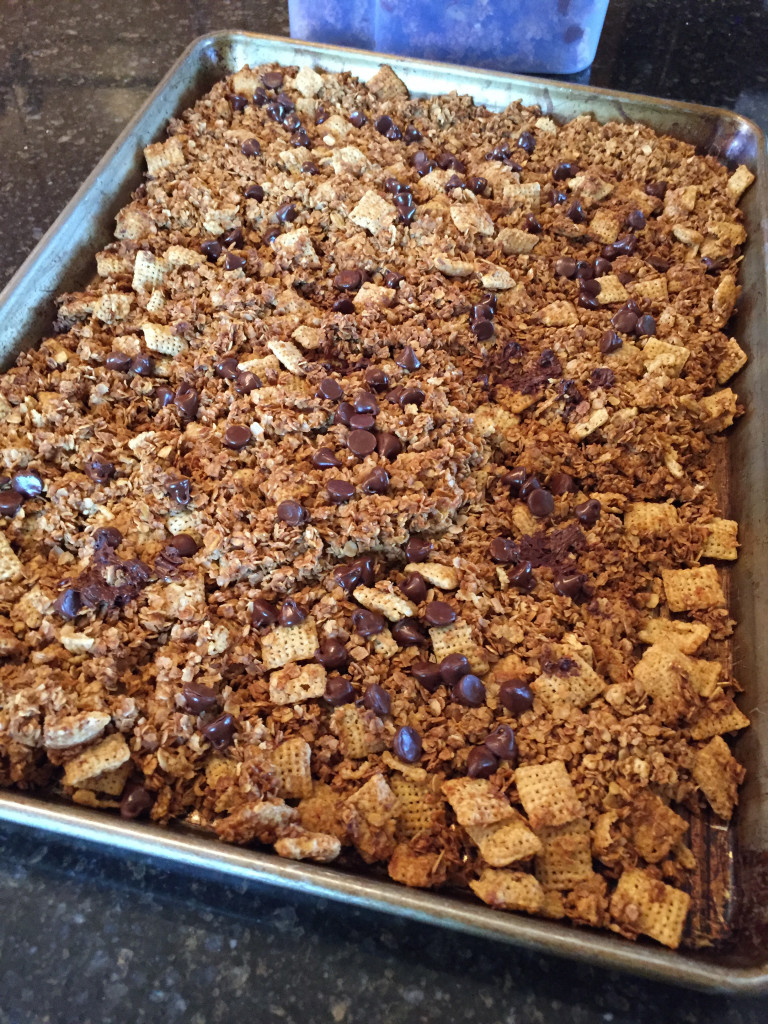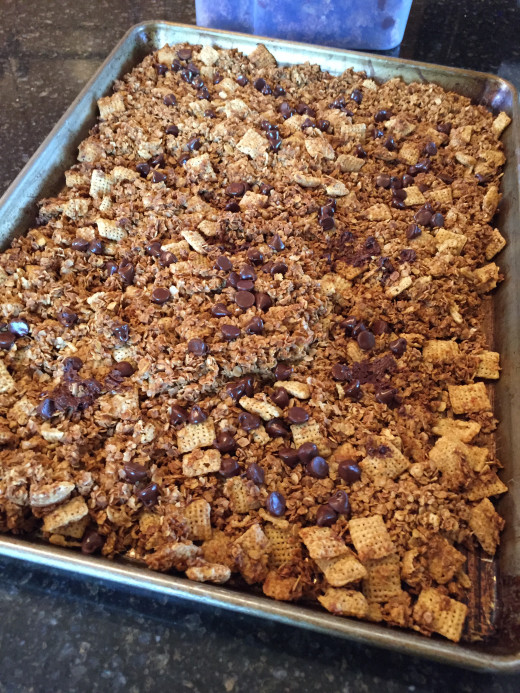 It has been hot and humid here in Oklahoma, which means I usually avoid turning on the oven as much as possible. I made an exception this week though and turned it on to make homemade Chex mix granola. I have not made granola since before our vacation so it was time to refill our supply.
My kids begged for me to add chocolate chips, so I gave in and added them. It is a little less healthy that way, but it is delicious!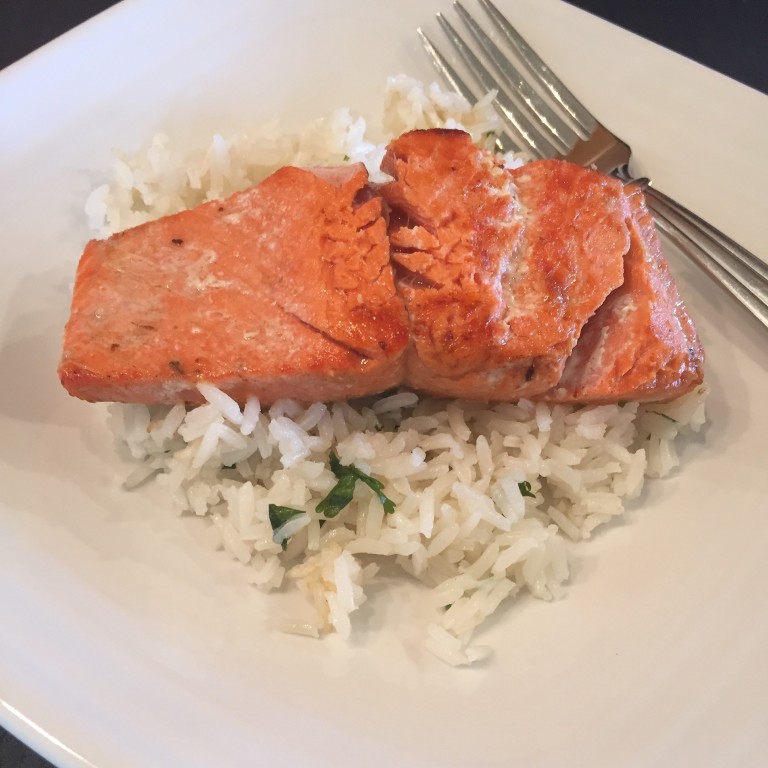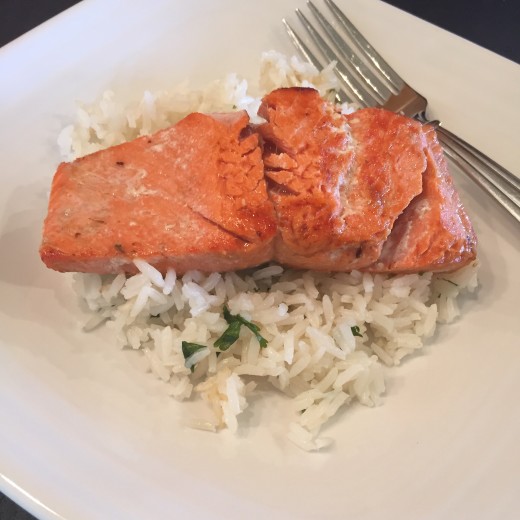 I shared this photo on Instagram the other day.
Went a little healthy for dinner that night with pan cooked salmon over rice. Salmon is my comfort food which probably has something to do with growing up in Oregon. I think I could eat is almost everyday. So good. This meal was so easy to make and only used a few ingredients. I will share the recipe soon.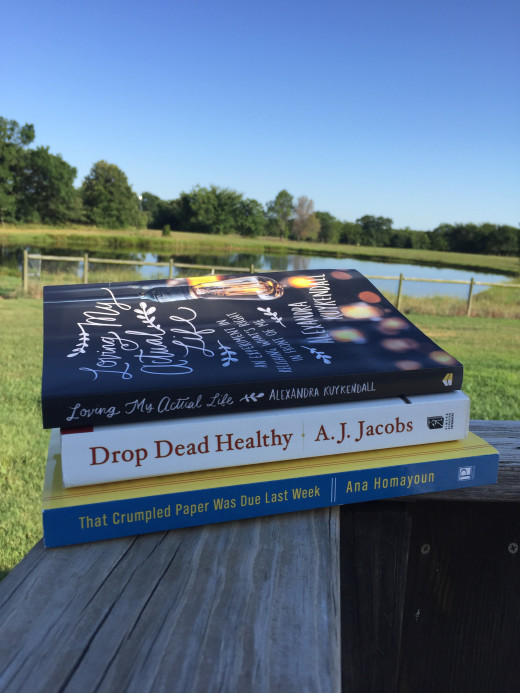 This is my current reading pile. Plus I have a couple books started on my Kindle. I am so bad about having a lot of books going at once.
Loving My Actual Life– I am not sure where I heard about this book. Overall I like it, but I am only about half way through it. I will say that although I am enjoying it, I don't agree with the author on everything. It has been worth reading though and I am excited to finish it.
Drop Dead Healthy– This book was recommended by Humorous Homemaking in a scope that she did. It sounded like a book I would enjoy, so I got a used copy from Amazon. I am not very far in it, but so far I love it.
The Crumpled Paper Was Due Last Week: Helping Disorganized and Distracted Boys Succeed In School and Life– I read about this book on a homeschooling site and instantly knew I wanted to read it. It has been a slow read for me. It is one of those books I can only read a little bit at a time, but it is really good. I am not finished with it, but so far it has been worth reading and has given me a lot to think about.
I don't necessarily agree with all the views on education in it, but it has been a helpful read so far. And although the title says it is about helping boys, this book is really for anyone. Boys are not the only ones that get disorganized and distracted. I wish I had read it years ago when I started homeschooling. It might take me awhile to finish, but I think I am really going to enjoy it.
Lizzy and Jane– I just finished reading this on my Kindle and loved it. I bought it when it was on sale recently and am so glad I did. I did not enjoy it quite as much as Dear Mr. Knightly, but it was still a very good book and an easy read that I enjoyed very much.