When I went to put together my everyday adventures post for this week, I realized that I did not take hardly any pictures this week. I do have two pictures for you though along with some thoughts on being tall.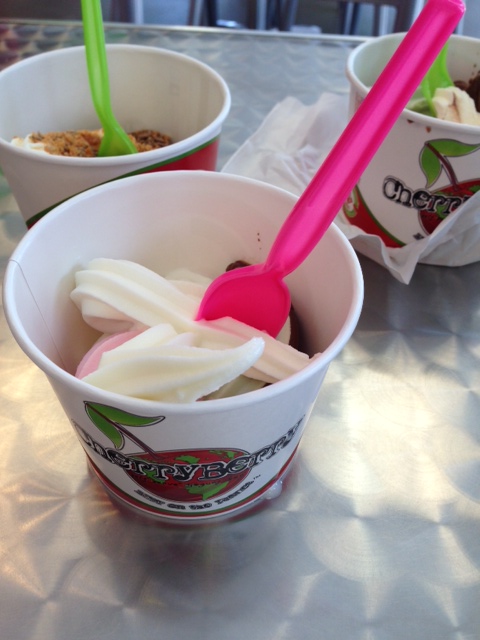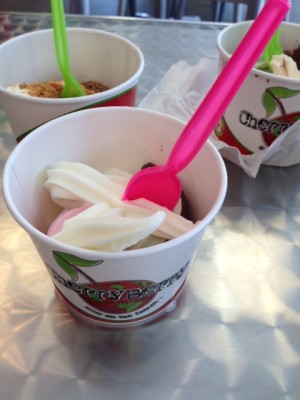 My kids helped me wash windows one day this week. We washed all the windows inside and out, moved deck furniture, and cleaned off the front porch. It was not exactly an exciting job, or one anyone wanted to do, but it needed done so we tackled it one morning.
Since my kids had a great attitude about it I decided to take them out for a treat that afternoon when I had some errands to run. I think we both got a good deal. I now have clean windows and they got a fun treat.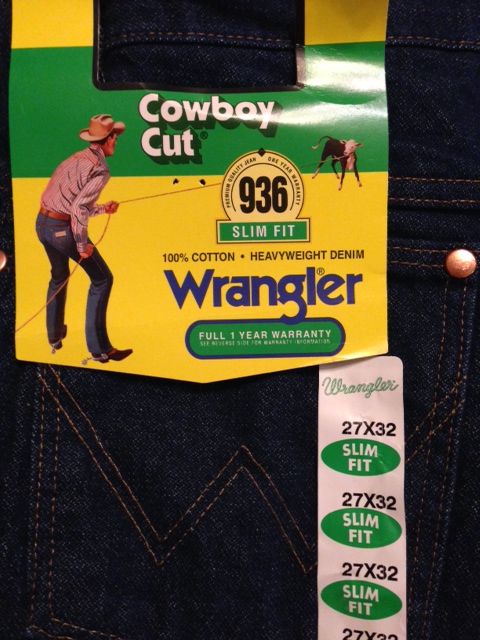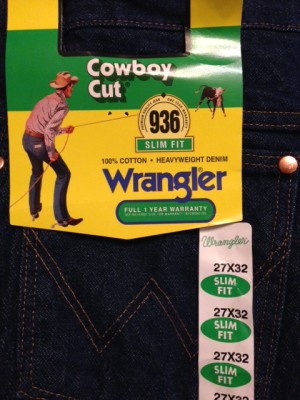 Now for some totally non food talk that I am hoping you all can help me with.
One of the errands I had to run that day was buying jeans for my son. He is 12 and his size 16 slim jeans are way too short. They were borderline capri/waiting for a major flood look, which is not the look a 12 year old boy wants. And I was not being mean or anything in not getting him pants, I just can't keep up with his growth spurts. The jeans that are too short were ones I bought back in March when we went to Texas on a trip. Less than three months later and they are still huge in the waist, but are now way too short.
I know there are worse problems to have than being a super tall and thin 12 year old, but seriously buying clothes for this kid is challenging. Very few brands even make a kids 18, let alone an 18 slim. We ended up at a farm and ranch type store, because I was pretty sure I could at least find some Wranglers that would fit.
We ended up in the mens' department buying a size 27×32 slim fit Wrangler. First of all you know you are really thin when you need a slim fit Wrangler. Wranglers are not exactly roomy jeans to begin with.
Second of all what 12 year old has a 32 inch inseam?! Seriously I am not sure I will be able to keep up with buying him clothes. The store only had one pair in the size we needed. Imagine that? You mean there are not many people out there a size 27×32?! 🙂 I guess I will be ordering more online soon.
And can I just say I had major price shock going from a boys size to a men's size jean.
Since most of you have never seen my husband or me in person, I will let you know that I am 5 foot 10 inches and my husband is 6 foot 5 inches. My oldest daughter is now as tall as I am with a longer inseam and a bigger foot. Most of the time I have to buy extra long jeans and pants, yes they do make those, because normal talls/longs are not long enough for me.
My daughter needs new pants and tried some of mine on this week to see if they would fit and most of my pants were too short for her. My inseam is 35 inches, so I am guessing she now needs a 36 inch inseam.
We are tall people and hard to buy clothes for, especially pants. I am used to this problem and know that it is really not a bad problem to have. Really being tall has it's good points. It can just be time consuming and expensive to buy us all clothes.
The reason I shared the above picture and my totally non food rant about buying clothes is that I am hoping for some tips on buying really tall teens and pre-teens clothes, especially pants. I am guessing we are not the only tall family out there. Any of you have tips or brands you love for really tall sizes?
I know Land's End sells some of their kids dress pants in size 18 with inseams up to 32 or 33 inches, so I think that will be our option for dress type pants for my son. As far as jeans go, I am thinking he needs to learn to love Wranglers because that may be his only option for now.
For my daughter I found some Lucky Brand jeans in a 36 inseam on sale online for only $29.99. Which is a really really good price that I could not believe I found. I can handle $29.99 for her jeans since she is a hard to find size, but there is no way I am going to pay their normal price next time she needs them. And most of their styles don't come in a 36 inch inseam anyway. Any thoughts on finding woman's jeans in a 36 or longer inseam without spending $100 a pair?
And I apologize to those of you on the shorter side for height. Thanks for putting up with my complaining about needing long jeans for my family. I know you would probably love to have this problem. 🙂