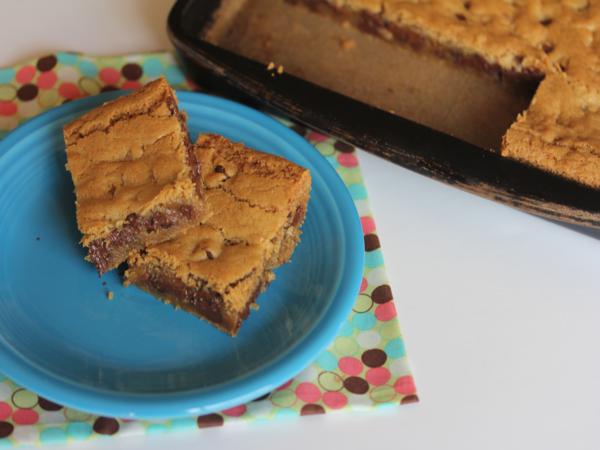 Cookies have always been one of my favorite things to make. I also love to eat them, but how doesn't love a good cookie. Cookies do take a little time to make though, especially if you are making a large batch.
One of the ways I solve this problem is to turn them into cookie bars. Just about any cookie can be turned into a cookie bar. It is a great way to serve cookies to a crowd of people. Top the cookie bar with ice cream and they are even better!
Of course in my house the cookie bars are always gluten free and these gluten free chocolate chip cookie bars are one of our favorites. I love to bake these when I need to serve a large group dessert because they are easy to make and they are so good that no one will know they are gluten free.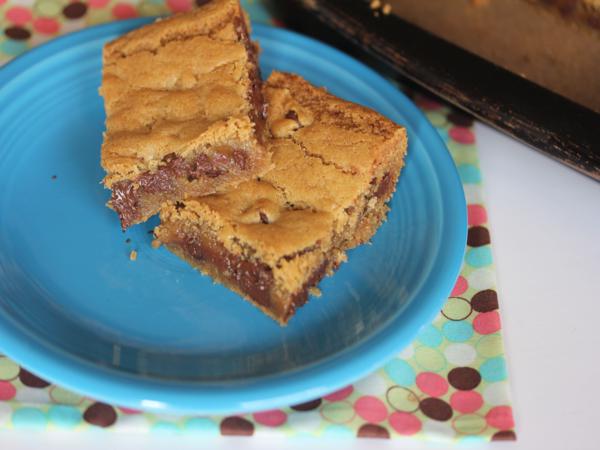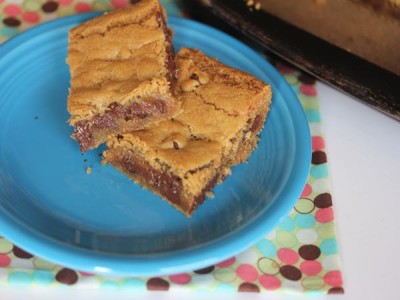 Gluten Free Chocolate Chip Cookie Bars
2 1/2   cups white rice flour
1 1/4 cups sweet rice flour
1/2 cup cornstarch
1 teaspoon xanthan gum
1 teaspoon baking soda
1 teaspoon salt
1 1/2 cups butter, melted
2 cups brown sugar
1 cup sugar
2 eggs, plus 2 egg yolks
 1 tablespoon vanilla
3 1/2 cups chocolate chips
Preheat oven to 325.
In a bowl mix the first six ingredients and set aside.
In another mixing bowl, combine butter and sugars until well blended. Add egg, yolk, and vanilla and mix well.
Add dry ingredients, until blended.
Add chocolate chips.
Spread batter into a greased 11×14 pan or cookie sheet. The size can vary on this, but it is basically a jelly roll pan or a cookie sheet with sides type pan.
Bake for 18-21 minutes or until edges are slightly browned.
Let cool. Cut into squares.