I did not take a lot of non food pictures this week, but I still wanted to share a new everyday adventures post. This series has helped me branch out and take photos of more things than food, but this week I kind of failed at that. When I looked through my camera and iphone pictures the only picture I had non food related was this one of my kids kayaking on the pond.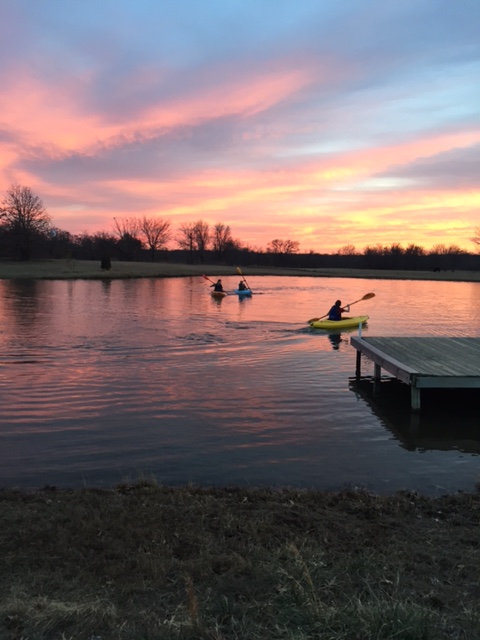 Since this is a great picture, and captures our Sunday evening so well, it might make up for not taking more non food photos.
Our kids got kayaks for Christmas. We have a large pond, and part of our property is on the river, so kayaks have been on the wishlist for awhile. Because of some great sales, this Christmas was the year to get them.
Sunday the temperatures were in the 60's here in Oklahoma and the first thing the kids wanted to do when we got home Sunday evening was go kayaking on the pond. They had a lot of fun and it made for a great picture as the sun was setting.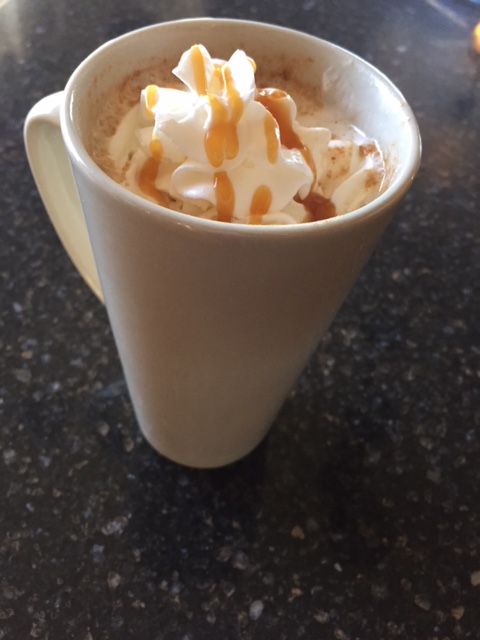 I have been in kind of a blah, worn out, don't want to do anything mood. But doing nothing is not an option. So I have been trying to sit back for at least a few minutes each day to read a book and drink a cup of hot chocolate or homemade caramel apple cider. ( Which is basically warm apple juice, caramel sauce, and a few other things.) Spending a few minutes each day just sitting down to take a deep breath and relax is really helping me refresh and get back at it. I think sometimes we go go go so much that we don't realize that we sometimes just need a few minutes to take a deep breathe and relax.
I love roasted vegetables and this week I used bacon grease on roasted broccoli instead of oil and it was delicious! Bacon really does make everything better.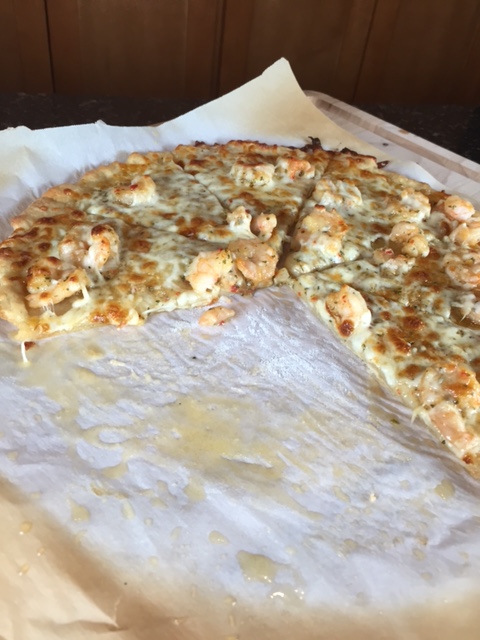 This is a picture I shared last Friday on Instagram. And this is what I posted about it.
It has taken 20 years, but I think this Oregon raised girl has finally convinced my family how wonderful shrimp pizza is!
This was one of the best pizzas I have made. It was like a gourmet type pizza that you might find near the beach. It reminded me so much of the shrimp pizzas I had growing up. Don't worry I will be sharing this recipe in a couple weeks. And if you are thinking shrimp on pizza?! Yes, shrimp on pizza is so good!
I hope you all have a great weekend!