Friday is the day that I normally share an Everyday Adventures post, but I am changing it up this week so that I can share a few pictures from our vacation last week.
Our vacations normally involve seeing family on the west coast. Besides a few long weekends away, and a few work related trips, our family vacations have always involved going to see family. Which is a good thing.
I love taking time to visit family each summer, but we don't travel like most people, are always in a hurry to get there, and have a ton of people to see once we are there. It is always a great time, but it doesn't always feel like a vacation.
Right now we have three teenagers. That means that the years left where all three kids will be at home are quickly coming to an end. We needed some family time. Just us.
We realized that we really wanted to take a family vacation that was just us. One that would be memorable and fun. And one that did not involve extended family or work.
My kids have seen a lot of the United States traveling back and forth between Oklahoma and Oregon and Oklahoma and California, but they have seen it all mainly from the car.
They have been to southern California and have seen some of the sites there. They have been to the Portland area, the Oregon Coast, Crater Lake, and hiking along Columbia River Gorge.
All of those are great places, but this year we wanted to do something big. We wanted to go to someplace that none of us had ever been. We wanted to go to someplace memorable and that would leave an impact for years to come.
So we headed to Arizona and the Grand Canyon!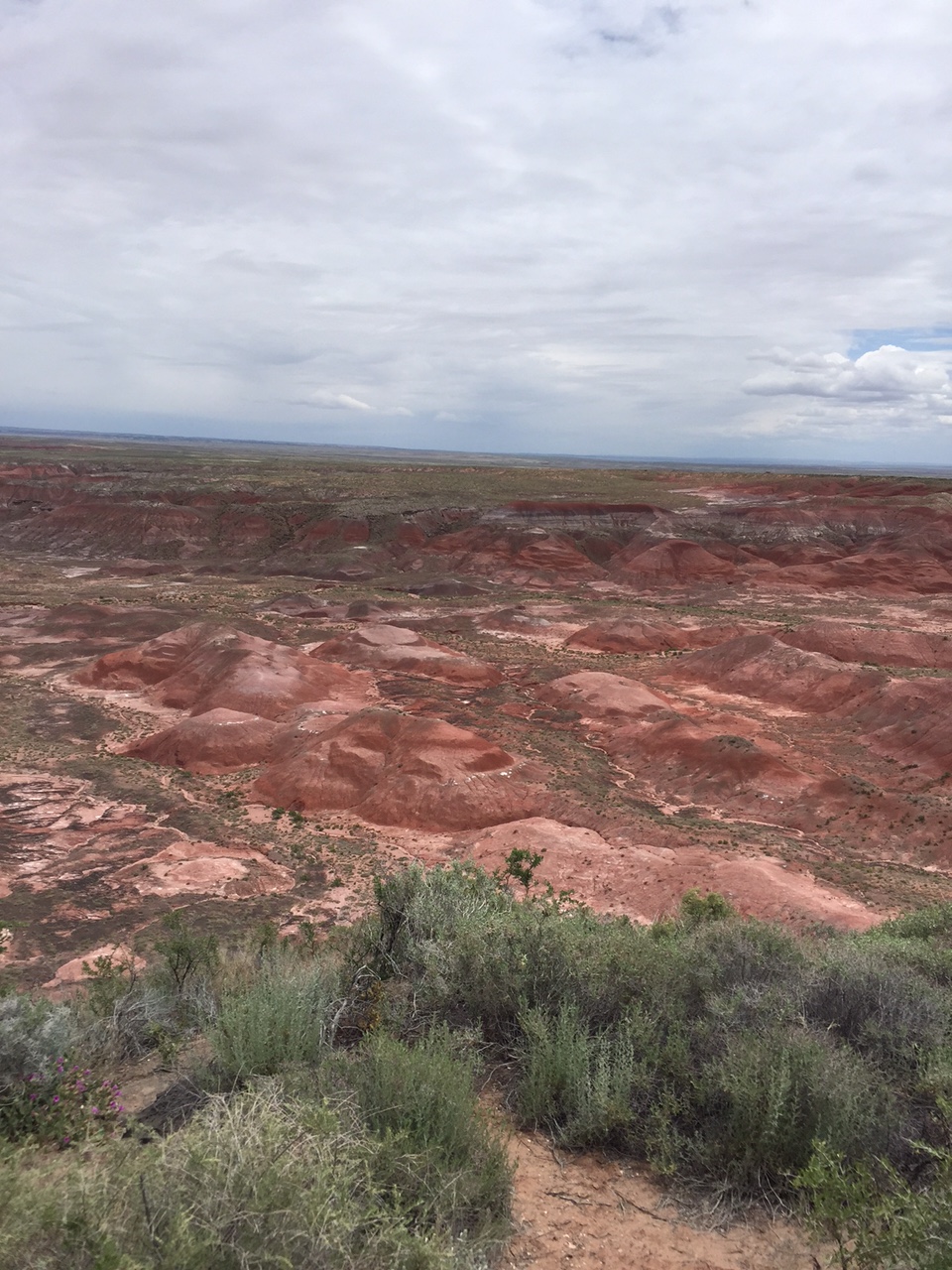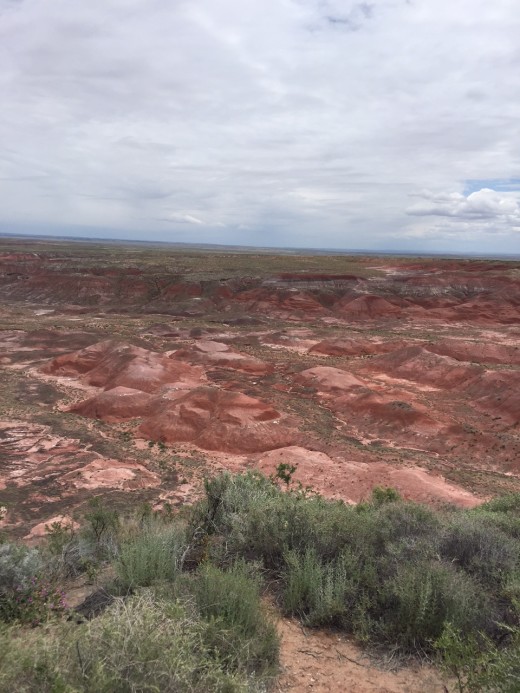 On our way we stopped by The Painted Desert and Petrified Forest. We spent most of a day there. Both were beautiful. We loved them and are glad we took time to see them.
And I apologize for the quality of the pictures in this post. They are from my iPhone because I have not had time to go through the 1000+ pictures on my big camera from the trip.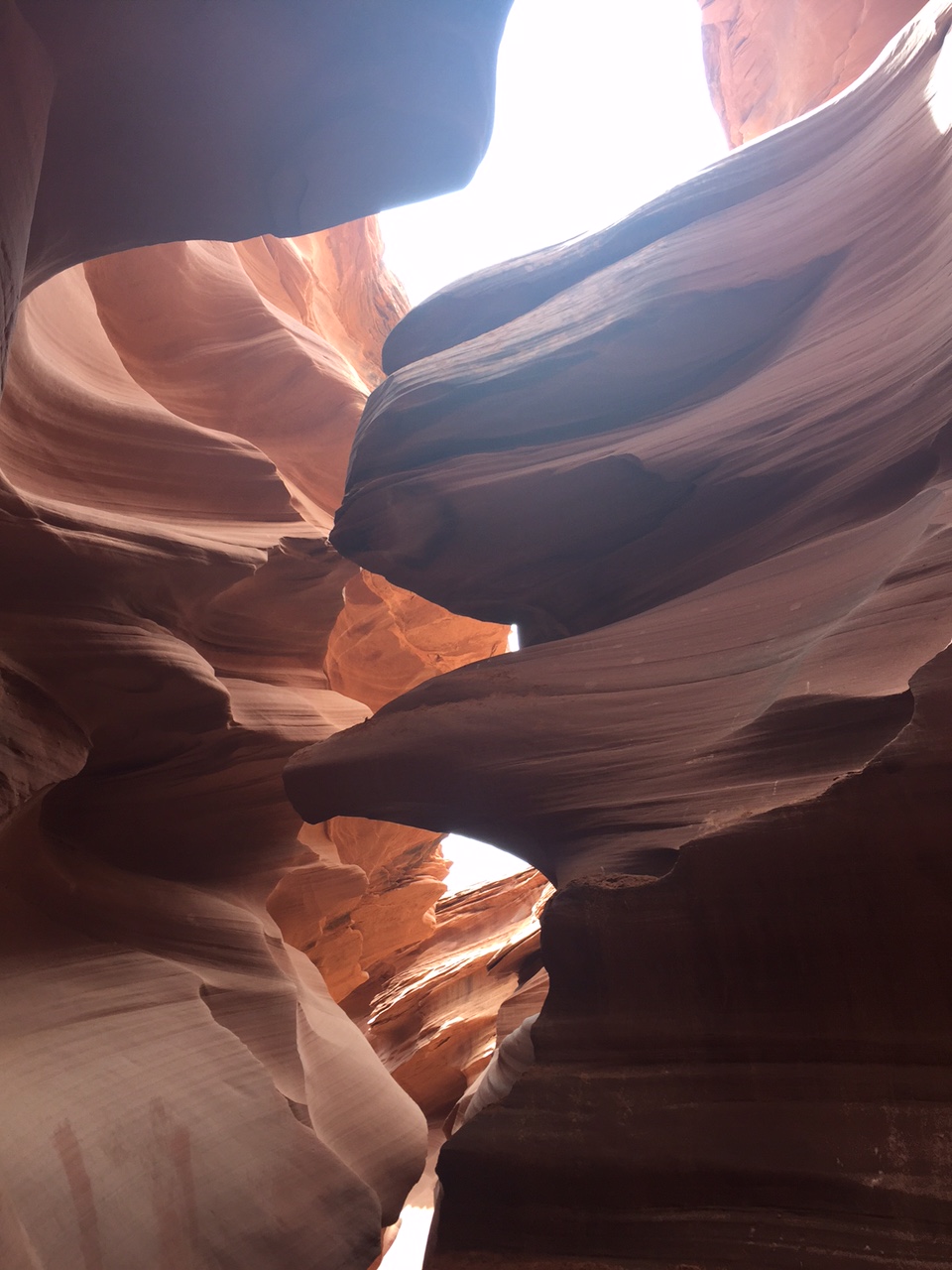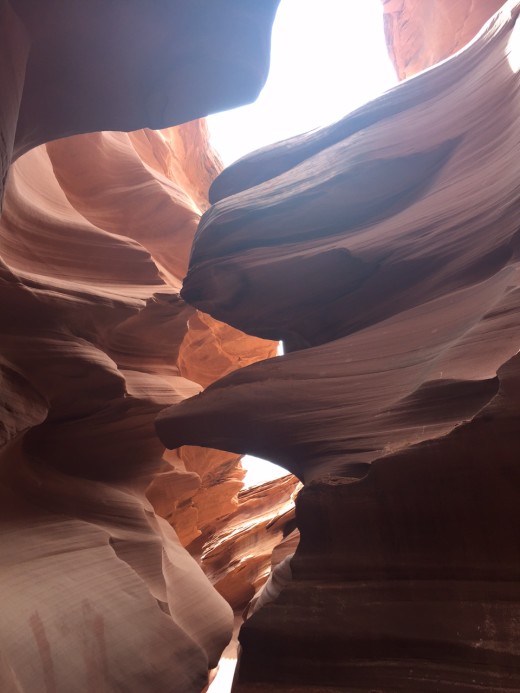 Then we headed to Antelope Canyon in Page, AZ. Antelope Canyon was recommended to us by a friend and I am so glad that we went. We all loved it.
It is hard to put into words the beauty of Antelope Canyon. We hiked down into it and it really was amazing. We got a ton of great pictures inside the canyon.
The only way to tour the Antelope Canyon is with a tour guide. It is a bit expensive, but well worth it. We loved it and the tour guide was great.
We did the tour of Lower Antelope Canyon.
We also hiked the short trail to view Horseshoe Bend just out side of Page. Which was also beautiful. Sorry I don't have a picture of that. It was crazy busy with tons of people, but worth the short hike.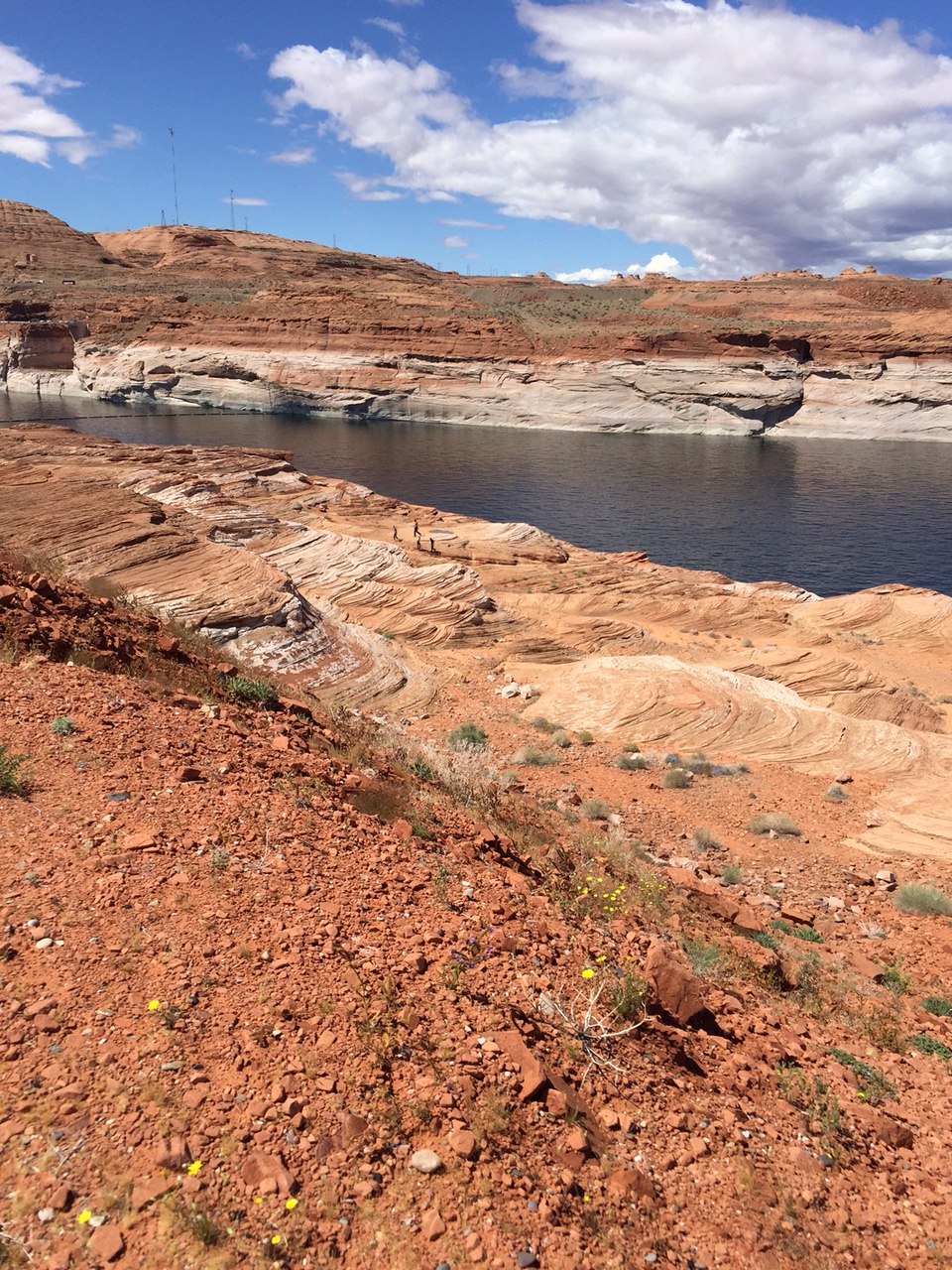 Then my kids and husband toured the dam on Lake Powell. Yes, we packed a lot into that day, but they loved it and said the dam tour was great. They learned a lot about the dam, power, the Colorado River, and that part of Arizona. If you are ever in that area and have never toured a dam, they said it is worth it.
And if you are wondering why I did not go on the Dam tour, it is because I have toured dams before. As a kid I went several times on tours of Boneville Dam on the Columbia River. I know it is educational and fun, but let's just say I was never a fan of the whole walking through and around a large dam holding up a ton of water. I let my kids and husband enjoy that part without me. 🙂
Then we headed to the Grand Canyon. The Grand Canyon is hard to put into words. It is AMAZING! Simply amazing. Pictures just don't do it justice.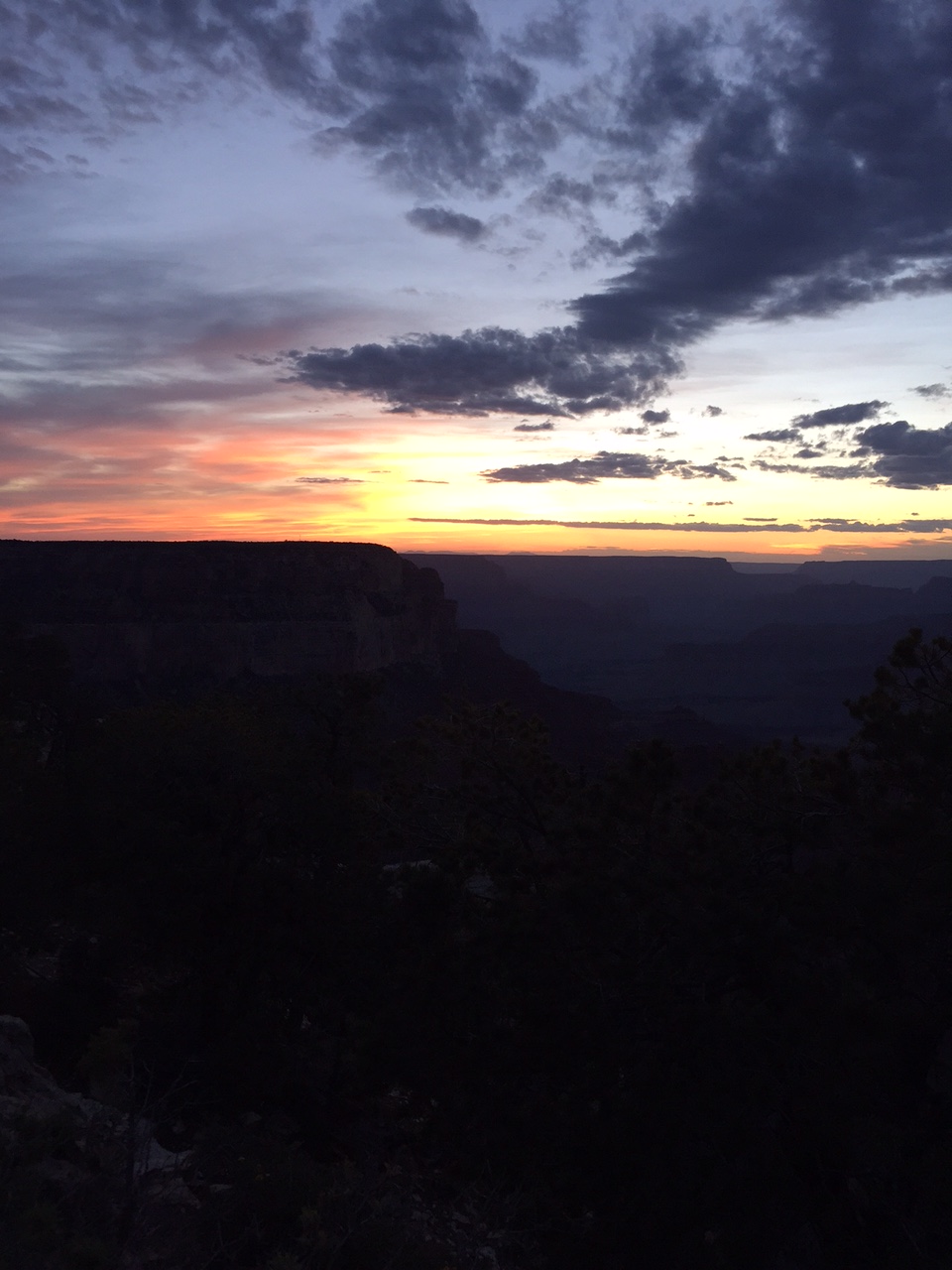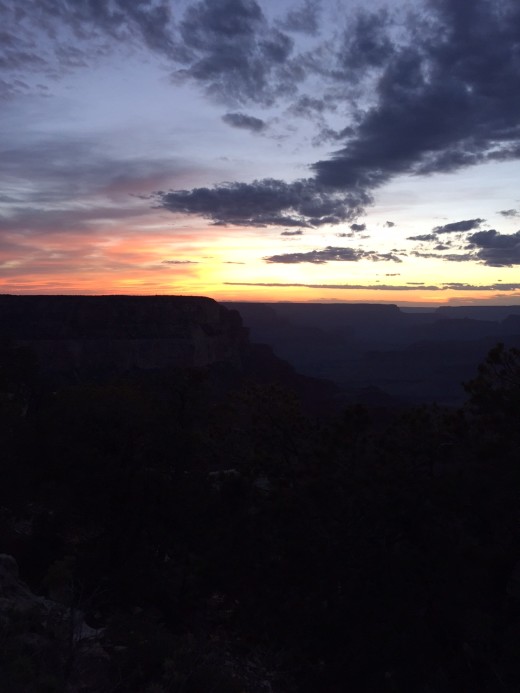 The first day we stopped at many of the view points along the Desert View Drive of the Grand Canyon. We stopped at the main Village and Visitors Center, hiked a little over a mile down into the canyon on the Bright Angel Trail, and then watched the sunset over the canyon.
Again the pictures don't do it justice. The sunset on the Grand Canyon is beautiful and hard to capture on camera. It was a great day!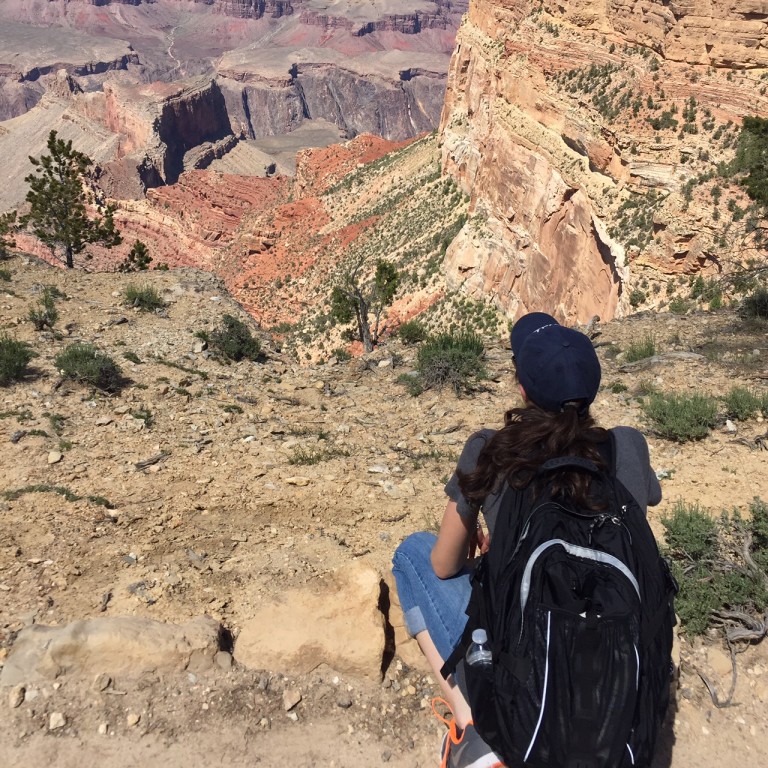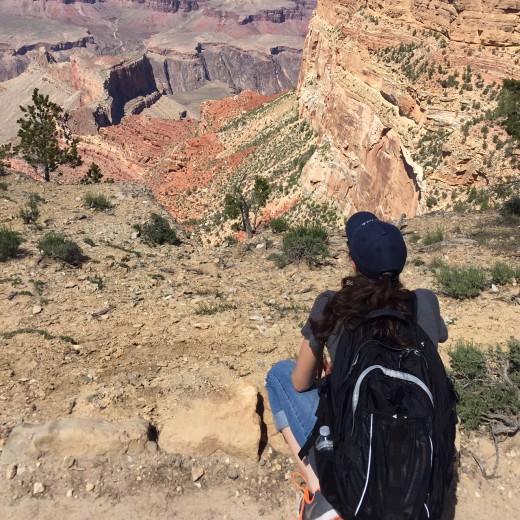 The second day we got up early, to avoid the crowds, and hiked about 9 miles of the Grand Canyon rim trail.
I took this picture of my daughter stopping to take in the view. It pretty much sums up all our thoughts. It is amazing and we just stood there in awe time and time again looking at it.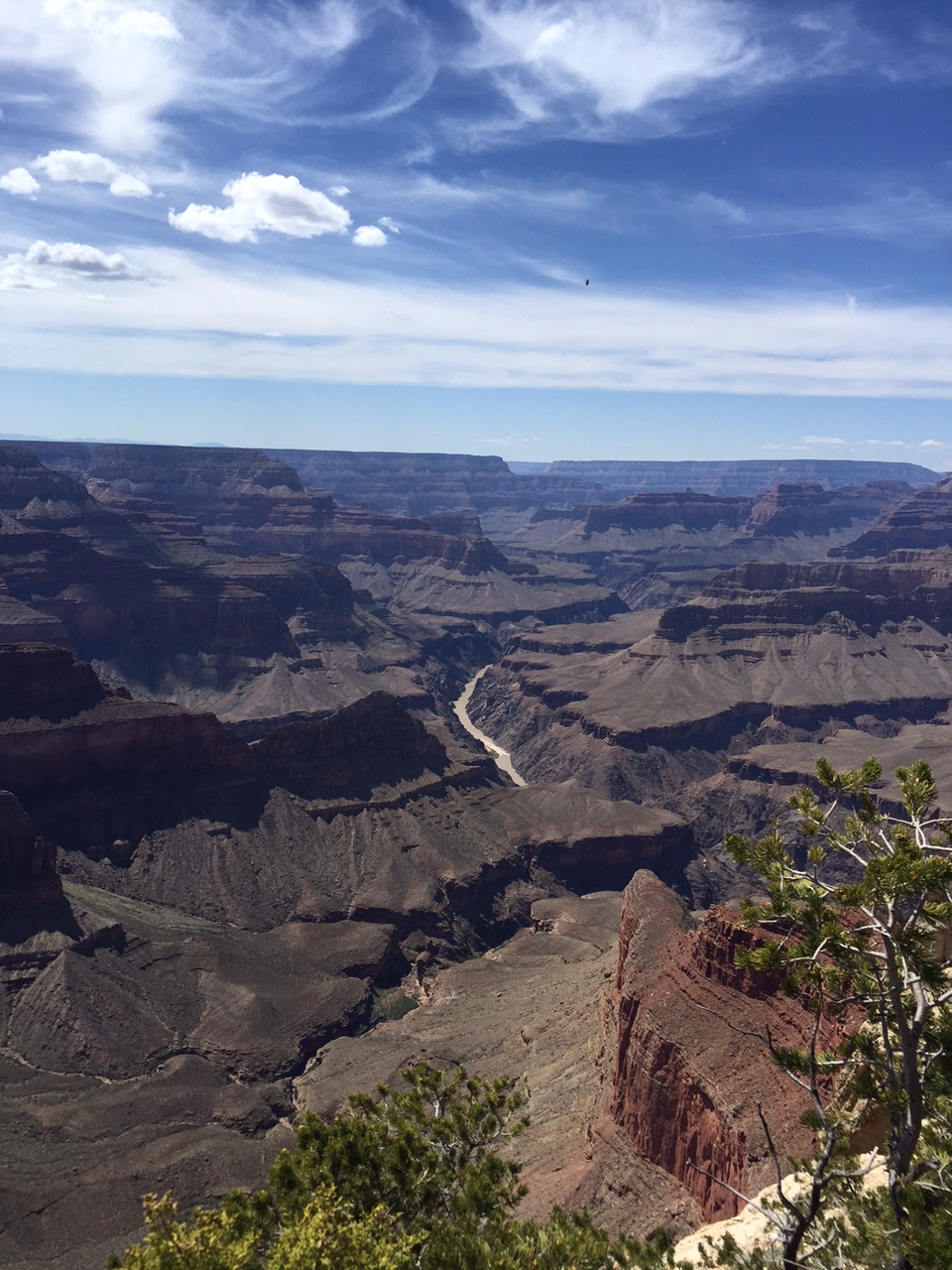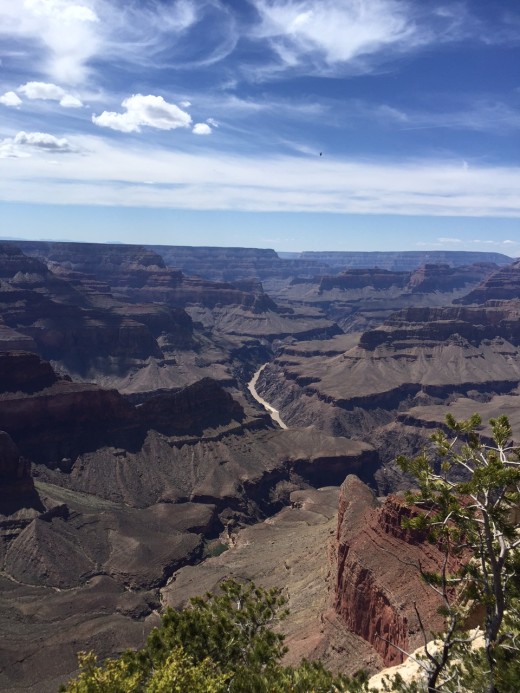 The one thing we were really amazed at is how much the view changes along the canyon. When we started hiking at the main visitors center it looked totally different than when we got six to eight miles west on the rim trail. It really changes and is totally different.
I think seeing so much of the canyon, from so many different views, made it even more spectacular. You really see how big and how grand it is.
And my number one tip for going to the Grand Canyon would be to get away from the main area and the crowds. I am so thankful we did that. It was a long day and a lot of hiking, but so worth it.
If you can hike the rim trail do it. Go west of the main center and make sure to go west of Bright Angel. We thought some of the best views were on the trails, away from the view points, and the crowds. If we ever go back, I want to try to hike the whole rim trail because I think it would be well worth it.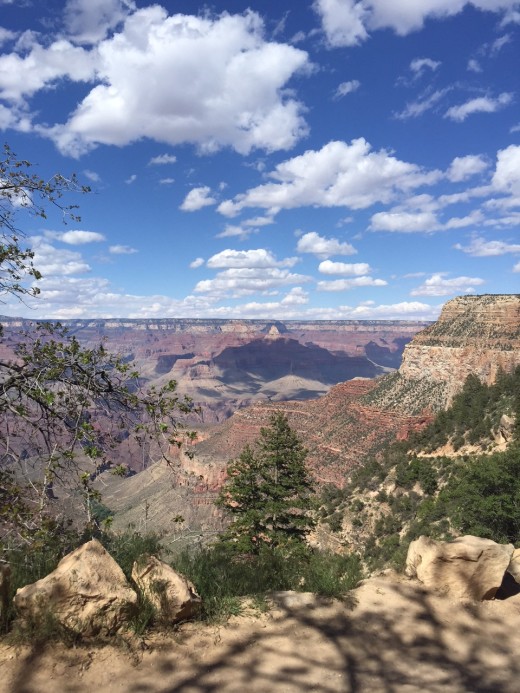 We only spent two days at the Grand Canyon, which to some might seem like a lot, but I wish we could have spent another day there. I would have loved to get up early enough to see the sunrise and to finish the rim trail. If we ever go back I want to be sure to do that.
I am so glad we choose the Grand Canyon for our vacation. You might be able to tell that I loved the Grand Canyon!
And one last picture for you.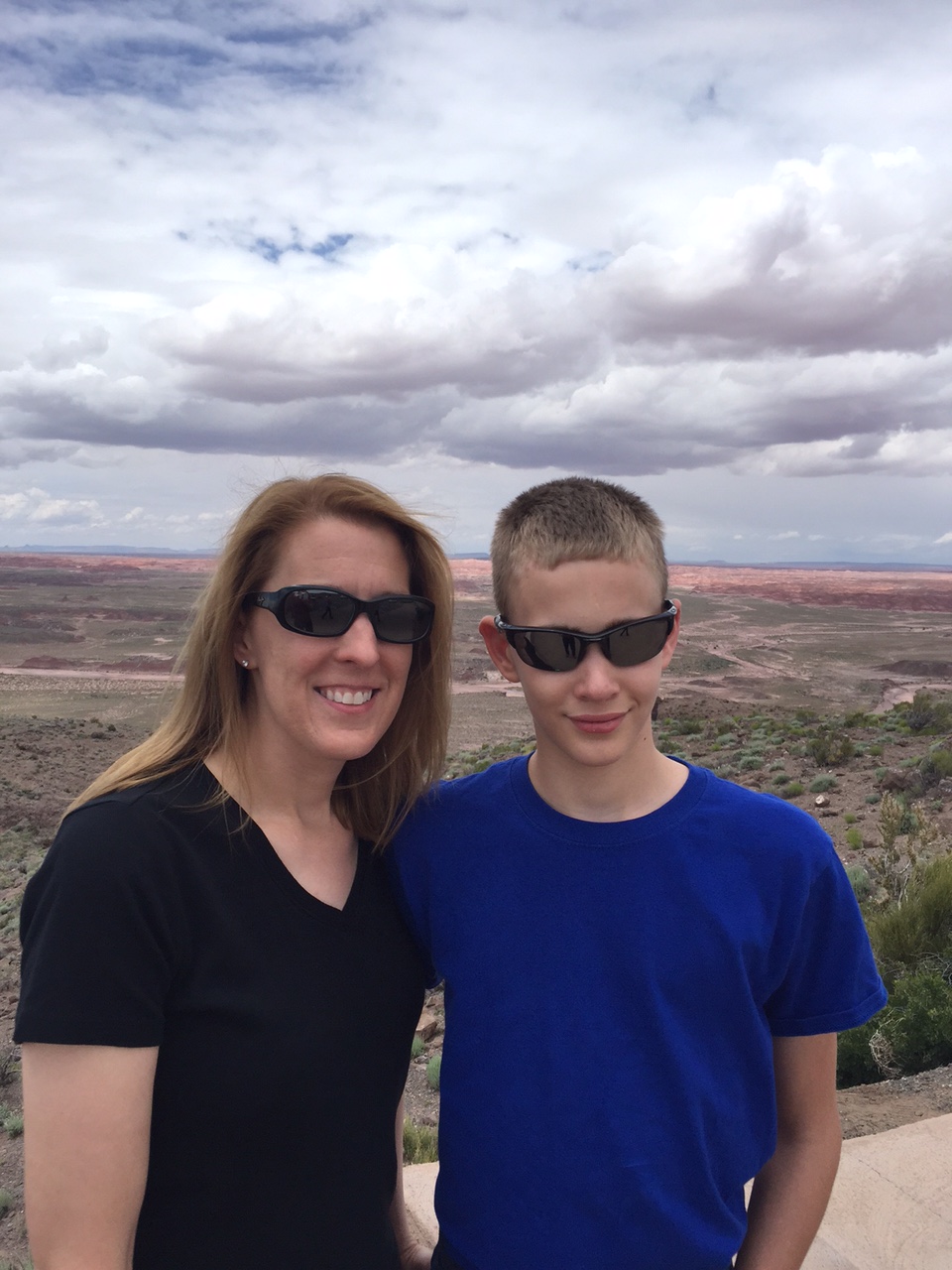 I don't share photos of my kids often, but I love this picture of my son and I at the Painted Desert.
It is the first pictured that I have seen where I could really tell that my son is becoming a man. He is no longer my little boy. His features, his shoulders getting broader, and his overall attitude, he is turning into a man. Oh they grow up way too fast.
It is also the picture that made me have to admit that my 13 year old son is now taller than I am!
Now, I know many 13 year old boys are taller than their moms, but not usually when you are just 13 and your mom is 5 foot 10 inches. What is not pictured is the fact that his shoe size is now a size 13, which is as big as his dad's, who is 6 foot 5 inches.
Like I said they grow up way to fast.
And that is why I am so glad we took the time to take this trip. I am hoping that my kids will remember it for many years to come.
If you have never been to the Grand Canyon, and that part of Arizona, I say go. We had a great time and thought it was well worth it!