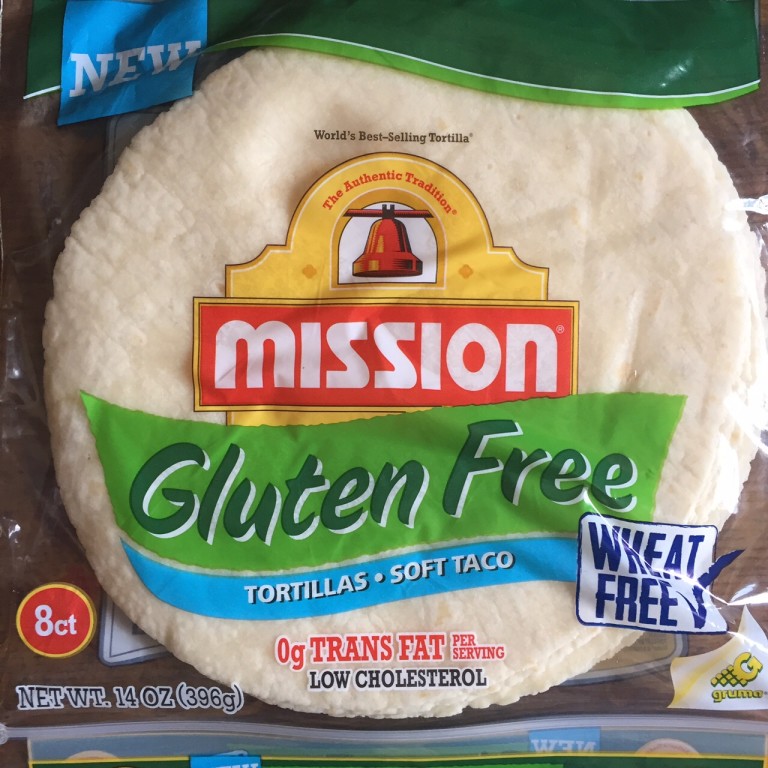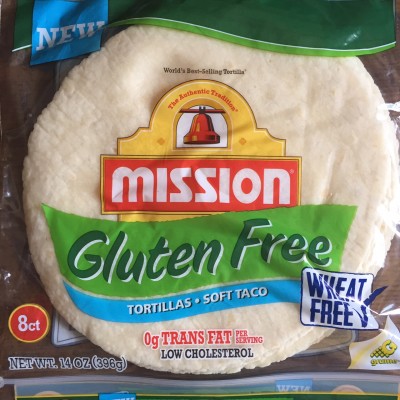 Let me start by saying this is not a sponsored post. Mission has no clue who I am and I am not being paid for saying this. I am just sharing a product that I recently tried and loved. And actually my whole family, non gluten free and gluten free eaters, all loved these tortillas.
I am working on a post for later this week, or maybe Monday if I don't get it done in time, on how we manged to take a week's vacation and only eat out four times. Yes, we only ate four of our twenty one meals at restaurants. And none of the places we stayed had a full kitchen. But that is all for another post.
Today, I just wanted to talk about the Mission Gluten Free Tortillas that we tried while on vacation. I thought about sharing this in my gluten free section, but I know a lot of my regular readers know someone that is gluten free, so I thought I would share it here in my main section for everyone to see.
I found Mission Gluten Free Tortillas at a Safeway in Arizona. As soon as I saw them I was excited. And as soon as I picked up the package and realized that they felt like a real flour tortilla, I was even more excited.
I instantly put three packages in my cart. I had not even tasted them and I had high hopes for them just based on the how soft and flexible I could tell they were.
We had planned on making sandwiches for lunch the next day, but instead decided to make wraps using the gluten free tortillas. Right away I knew they were going to be good. They rolled. They really rolled up just like a real flour tortilla would. And after my first bite I was sold. These gluten free tortillas were by far the best gluten free tortillas we have had.
Now, I know there are a lot of gluten free tortillas out there. We love and use Udi's Gluten Free Tortillas, Aldi's gluten free wraps, and others. We use corn tortillas all the time, but flour tortillas are high on my list of things I miss. Like I really really miss them.
I missed the taste and the texture. I missed a good burrito, wrap, enchilada, quesadilla, taco, and more. Yes, you can make them all with other gluten free tortillas or corn ones, but there is nothing quite the same as a regular flour tortilla.
The Mission Gluten Free Tortillas hit the mark right on as far as I am concerned.
We used them for wraps at least one meal a day while on vacation. They really made our vacation eating so much easier.
I went to three Safeways while on vacation to buy them. I brought five packages home with me and would have brought more if the store would have had them. Yes, I bought all they had. That is how much we loved them.
Monday night I used them for fajitas and they were so good! Oh how I have missed flour tortillas.
Now if only I could find them in Oklahoma…From what I have been able to find out they are only available in the Western United States right now. I think they are a new product and are in a limited area. I am hoping the are available everywhere soon.
If you are one of the lucky ones that have them in your area be sure to try them. I don't think you will be disappointed. For the rest of us we can hope they offer them all over the country soon. And in the meantime I might have to have my family on the west coast ship them to me. 🙂
Has anyone else tried these? What were your thoughts?