This week was a much more relaxing and slower paced week. And it was just what we all needed.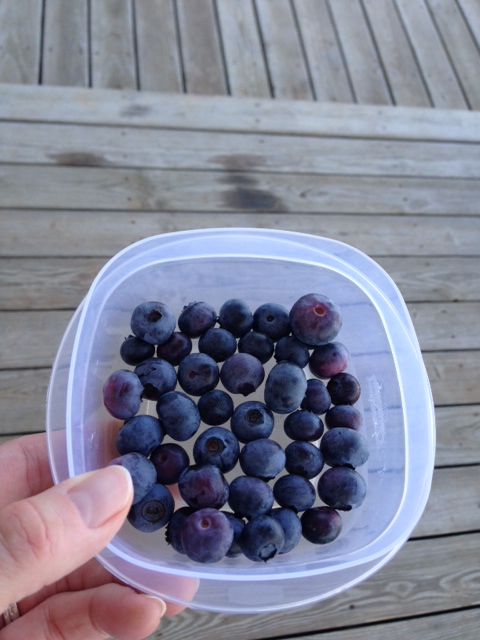 We picked our first blueberries of the year from the garden. I can't wait to pick more. One of the best things about summer is fresh from the garden berries.
I caught my daughter out at our pond one day and had to take a quick picture. I think it pretty much sums up summer from a child's point of view.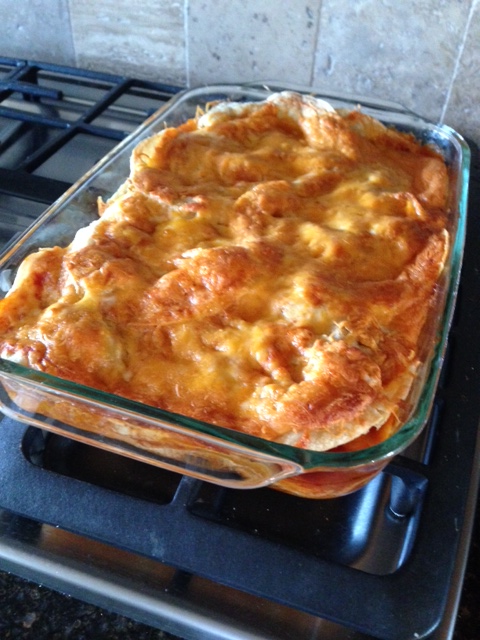 A casserole with layers of tortillas, beans, meat, cheese, and sauce is one of my favorite ways to use up Mexican leftovers. So easy and so good!
I mentioned a few weeks ago that I bought a Fitbit and was loving it. Well this week I left it in my pocket and it went through the wash. The amazing thing is that is still works just fine. I could not believe it. I did catch it before it went into the dryer, but I was still pretty amazed that it came out unharmed.
Now, I am guessing it is not made to go through the washing machine, and I am not sure how many times it would survive it, but I am glad it made it this time. And I need to check my pockets better in the future. I always get onto my son for leaving things in his pockets, but this time it was my fault.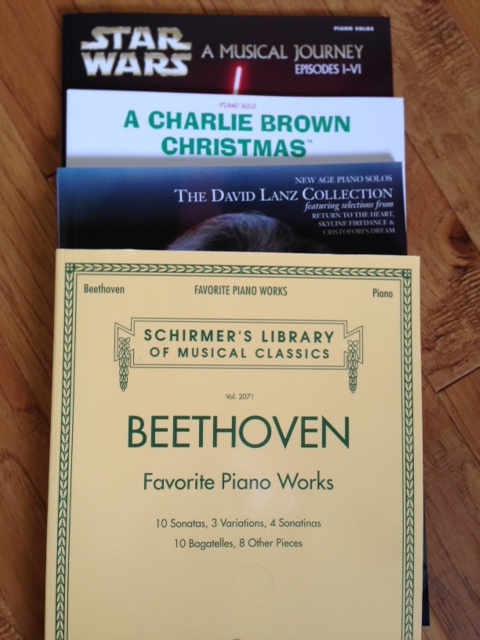 All three of my kids play the piano and this week I took them to the music store. This is the first time in about three years that we have been to the music store. Most of the music they have played was picked out or came from piano teachers. They have never really just taken time to look through music to see what they would like play. It was fun to watch them look through books and find things they found interesting. This is what we ended up getting, along with a list of a few more things they want in the future. It is fun to see their personalities come out in the music they want to play.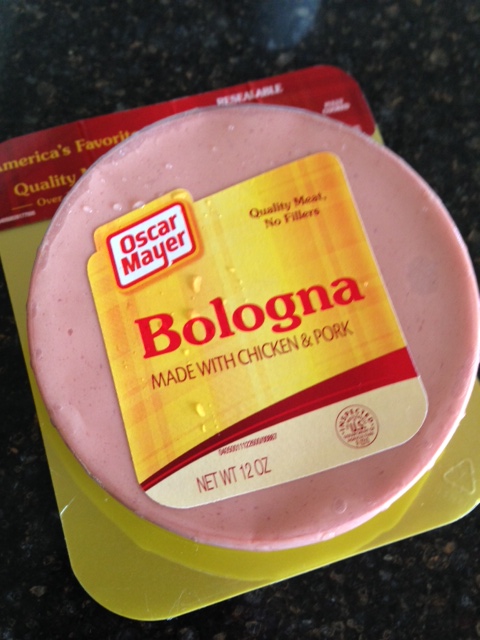 And this is a picture I never thought I would post on my site, but these everyday adventure posts each week are supposed to be a look into my real life. They are keeping it real type posts and this week bologna ended up in my shopping cart.
I was out shopping with all three of my kids and we made a quick stop by the grocery store. As we walked by the meat and cheese section one of my kids commented on the fact that I never buy bologna. To which I replied something like bologna is gross and I didn't think you really liked bologna sandwiches. To which two of them said, yes we do you just never buy it.
Which is true, I have not bought bologna since last time I made Oklahoma Prime Rib. But I don't buy it because I think it is gross. Bologna has never been high on my list of must haves in the fridge, but I guess my kids felt like they were missing out because they have not had a bologna sandwich in a really long time. Is that how you know you are a foodie when your kids feel like they are missing out because you never buy bologna. 🙂
So, I decided to be a yes mom and a package of bologna went into my cart. And I guess bologna sandwiches are planned for lunches soon. Please tell me some of you have also put this in your shopping cart recently? I am not the only one to say yes to an occasional package of something like bologna am I? 🙂