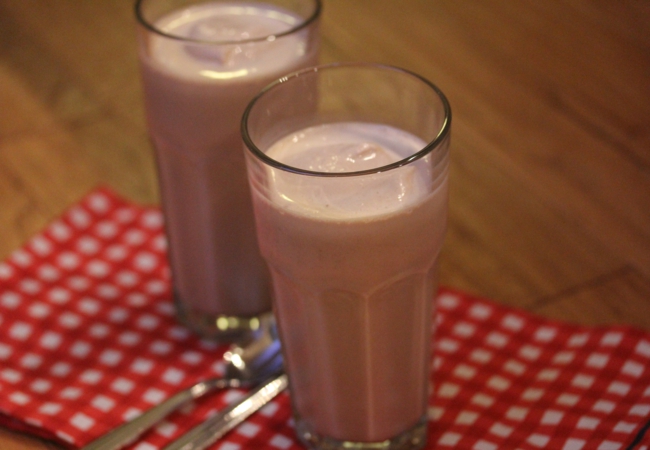 Today's recipe for my Cooking Through Collection series is a recipe that I have been making for years. And it is a recipe that comes from a cookbook that I have used many times over the years.
The book is The Top Secret Recipes cookbook from 1993. Yes, 1993 and I think I have had it almost that long.
There are a lot of copy cat recipes for Wendy's Frosty's out there, but this is my favorite and what we think is the closest to the real thing. I love the Top Secret Recipes cookbooks. The recipes are great and almost always taste like the real thing.
Some of the recipes have quite a few steps and take some work, but I think the author has done a great job on researching these recipes. If you love copy cat type recipes be sure to check out the Top Secret Recipes series.
And if you love Wendy's Frosty's be sure to try this homemade version. It is perfect for summer or just about anytime.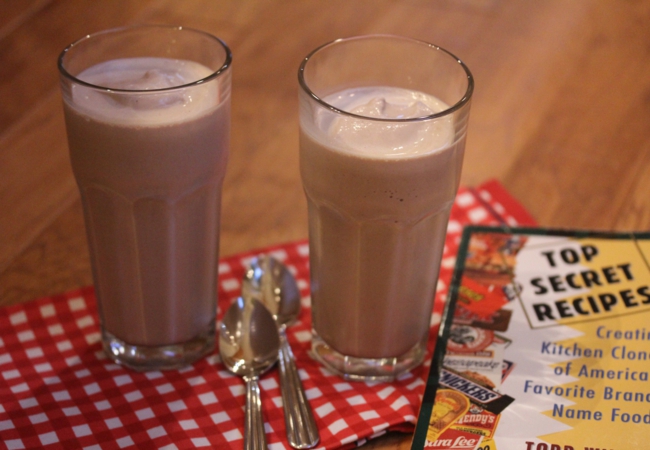 Copycat Wendy's Frosty Recipe
3/4 cup milk
1/4 cup chocolate drink powder (Nestle, Nesquick, is best)
4 cups vanilla ice cream
Combine all of the ingredients in a blender.
Blend until creamy, stirring if necessary.
For a better consistency freeze the mixture for a few minutes or serve in cold cups.
Note for gluten free readers: Be sure to read the label on the chocolate drink powders. Some are gluten free and some are not. I believe Nestle used to be gluten free, but now comes with a warning that it may contain wheat. So be sure to pay attention to the label if you are gluten free.