This week I am starting something new called Everyday Adventures. This may be a weekly feature or it may only be featured once or twice a month. I am still deciding on that part, but it will basically be a look into my everyday life.
I have really enjoyed highlighting some of my pictures from Instagram on my site over the last few months, but I decided to start sharing a little bigger picture of my life than just what I share on Instagram.
This new feature will be a fun way for me to share random everyday life and keeping it real type posts. It will be some of the things I share on Instagram, but also other random pictures, and I also occasionally add a few things I love, that have nothing to do with kitchen life. Basically these will be random type posts about everyday life.
Today I am giving you a little look into my life living on 43 acres in Oklahoma. And there is also a very real, I cleaned out the fridge, picture at the bottom of the post as well. You won't want to miss the clean out the fridge picture. I am hoping I am not the only one that struggles with cleaning out the fridge.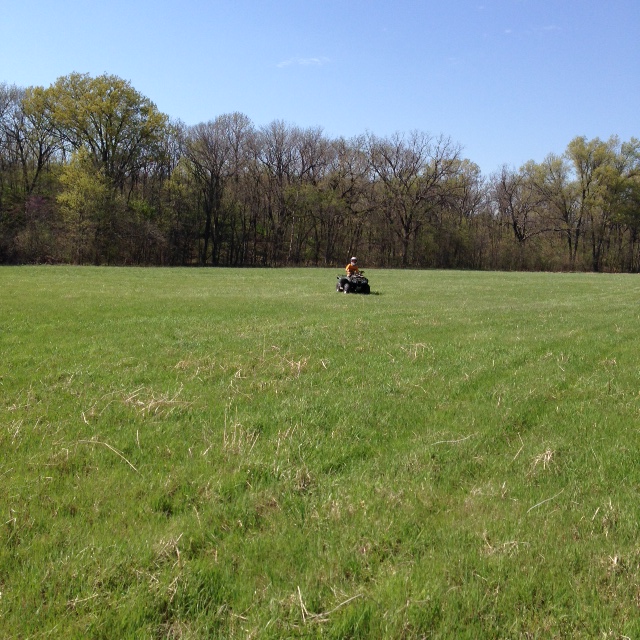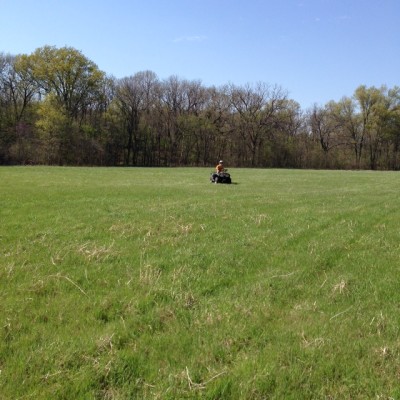 When I was a kid we had a three wheeler and I loved it. I spent so many hours riding around and around the seven acres I grew up on. I did so much thinking and having fun on that three wheeler. Then I grew up, moved away, and forgot how much fun it could be. We have now lived on our current property for almost ten years and we finally bought four wheelers last fall. Mainly for working around the property, but also for some fun.
Last Saturday, after a long week, I took a short ride around our property on the four wheeler and had so much fun. Really I forgot how much fun they could be. And how much easier it is when working around the property. No more walking clear across the forty some acres. You hop on a four wheeler and go. So much faster and easier. We are now wondering why we did not buy one years ago.
I took this picture last Saturday while out on the four wheeler. I love this view and wish I could see it from our house. So pretty.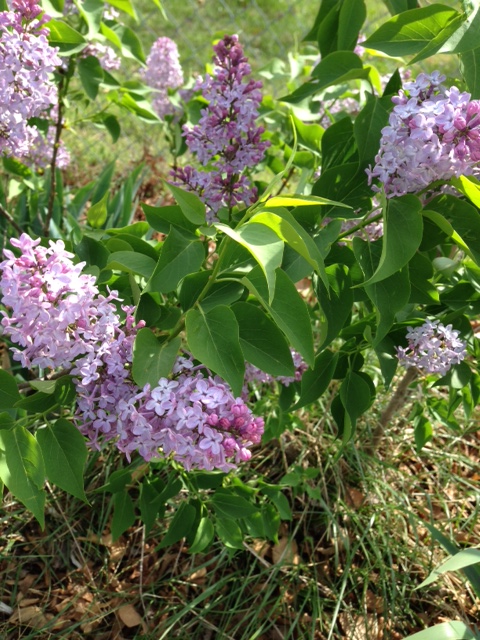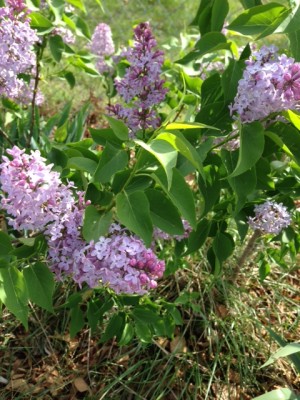 My parents have a lilac bush that is almost as tall as their house and I have always loved it. It is so pretty in the spring when it is in full bloom. About five years ago I planted a lilac bush in our yard. Oklahoma is not the best area for lilac growing, and I highly doubt that my lilac bush will every be very big, but after five years I am finally getting some beautiful flowers off of it. I love looking out and seeing this from my window.
The picture below is a picture that some of you will get right away and others of you will not understand at all what it is. Can you guess what it is?
It is a storm shelter. I have lived in Oklahoma for almost 20 years and finally have a storm shelter. We have wanted to get one for awhile. Actually I have wanted one for awhile. I think my husband got it mainly for my peace of mind. We decided this was the year to finally get one. I don't think I will ever get used to Oklahoma storms, but at least I feel a little better having a storm shelter.We got it installed last week and my kids found it fun to play in. It won't be so fun if we actually have to use it.
If you live in Oklahoma, or anywhere near tornado alley, you know there are different options for storm shelters. We choose a pretty basic below ground one. For those of you that do not live anywhere near tornado alley, you may have never seen one. They are basically a giant cement box you put in the ground to keep you safe during a tornado. It is one of those things you buy hoping that you never have to use.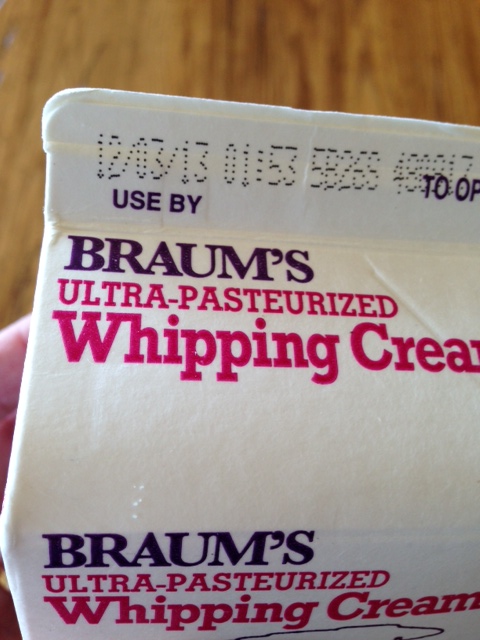 And now for the keeping it real, please tell me I am not the only one, picture.
I found this in the back of my fridge eariler week. Yes that says December 3, 2013. It is currently the middle of April. Now I know I have cleaned out my fridge since December. I have cleaned it out quite a few times. How do things like this end up hiding way in the back where we don't see them?! Please tell me I am not the only one that finds odd out dated things like this in the back of the fridge.
I hope you all have a great weekend and are able to spend some time with family and friends. We are having friends over for lunch on Saturday and will be grilling hamburgers. Then my in-laws are coming over Sunday for dinner. It should be a busy, but nice weekend.
I hope you enjoyed a look into my everyday life. I look forward to sharing another look soon.