A few simple ingredients is all you need for this easy Fajita Rice Casserole!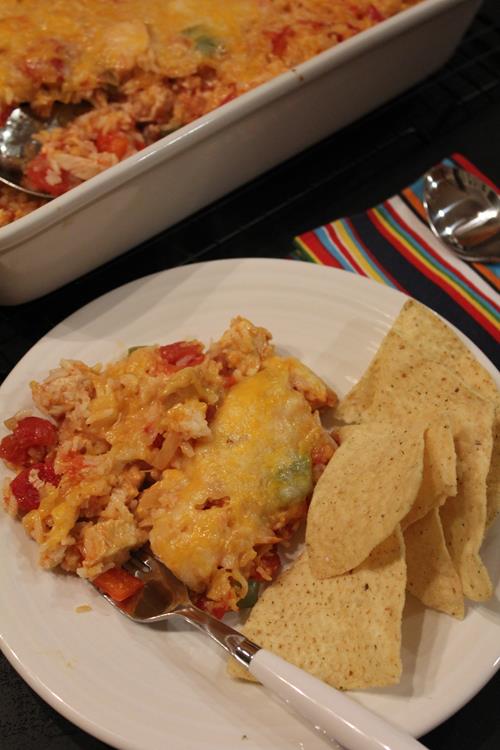 Fajita rice casserole is one of my new favorite easy casseroles!
I recently had some leftover chicken and some leftover rice. I wanted to use them up, but wanted to try something new.
I knew my family loved my beef enchilada rice casserole, so I took that same basic idea, but changed it up a little with the chicken and rice.
Since this is a great way to use leftovers I know it will be on our menu plan often.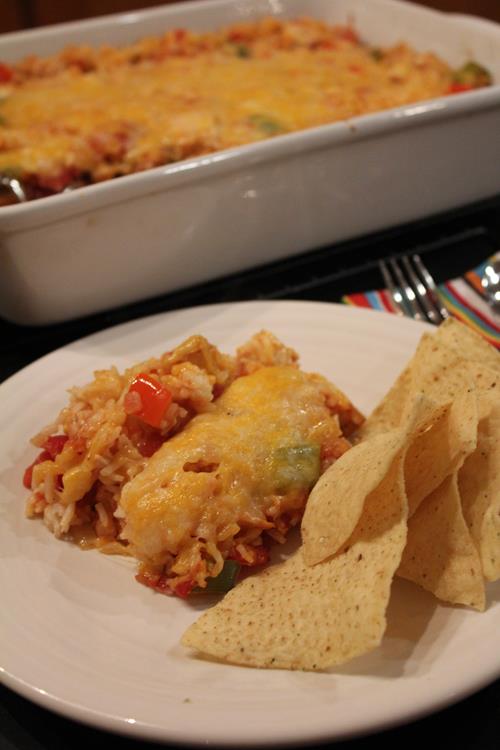 Fajita Rice Casserole
2 tablespoons oil
1 green pepper, diced
1 red pepper, diced ( Or use 1 green peppers)
1 onion, diced
1 clove minced garlic
2- 14.5 ounce cans diced tomatoes
1 teaspoon cumin
1 teaspoon chili powder
4 cups cooked rice
2 cups cooked chicken
2 cups shredded cheddar cheese
Heat oil in a skillet or pan. Add onion and peppers. Cook until onions and peppers are tender. Add garlic and cook 1 minute.
Stir in tomatoes, cumin, and chili powder.
Add rice, chicken, and 1 cup cheese. Stir to combine. If your pan is not large enough you might need to do this in a bowl.
Spread into a 9×13 pan. Sprinkle with remaining cheese.
Bake at 350 for 30-35 minutes or until heated through.
Serve!