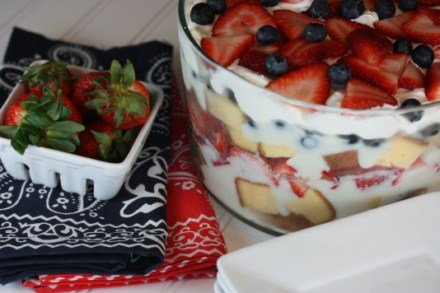 I am doing something that I have not done here in awhile and this is to take a break. My plan is to go offline for a few days to spend time with friends and family.
I have my menus planned to go up on Saturday as usual, but I won't be back to regular posting besides that until Monday.
So, if you don't see new recipes shared, or I don't get to your questions or emails right away, you know why. I will catch up on everything next week.
And if you need some last minute dessert ideas be sure to check out my favorite Fourth of July desserts that I shared last week. If you need a delicious side dish the Blueberry Spinach Salad I shared yesterday would be perfect.
I hope you all have a great Fourth of July!!