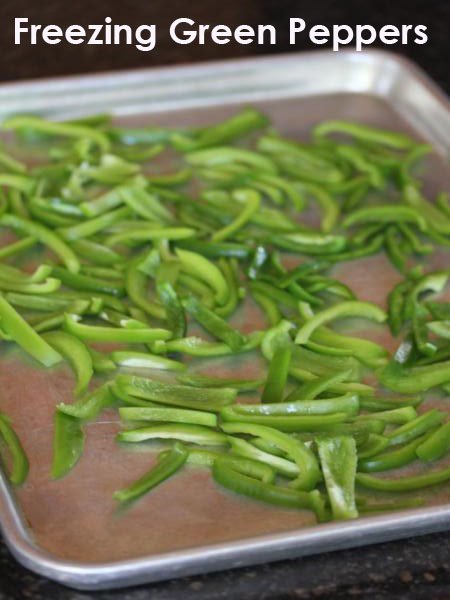 This is one of those kitchen tips that many of you may already do, but I thought I would share it for those that have never tried it.
Did you know that you can freeze green peppers?
Yes, you can. And freezing green peppers is so easy.
During the summer, and even into the last few weeks, I have had a ton of green peppers coming from my garden. Way more than I can use.
This usually happens this time of year. Green peppers are expensive to buy in the store, so I do not want them to go to waste. Freezing them is the perfect solution.
Now, I know most of you don't have green peppers coming from your garden, but I have also done this when I find a great sale on green peppers. It is a great way to stock up and save money on groceries. Buy on sale and freeze for using later.
All I do is slice or chop the green peppers, depending on how I want to use them. I lay them out on a cookie sheet and freeze until firm. I place them in a zip top type freezer bag and freeze until ready to use.
When I need to use them I simply scoop out what I need. It is simple and much cheaper than buying green peppers every time I need one.
Now, I will admit the texture is not quite the same once they are frozen, but they work great for soups, chili, and my crock pot fajitas. I love having green peppers waiting in the freezer when I need them.
Have you ever frozen green peppers? If you do, I would love to hear if you do it the same way I do or do you have a different tip for freezing them to share?