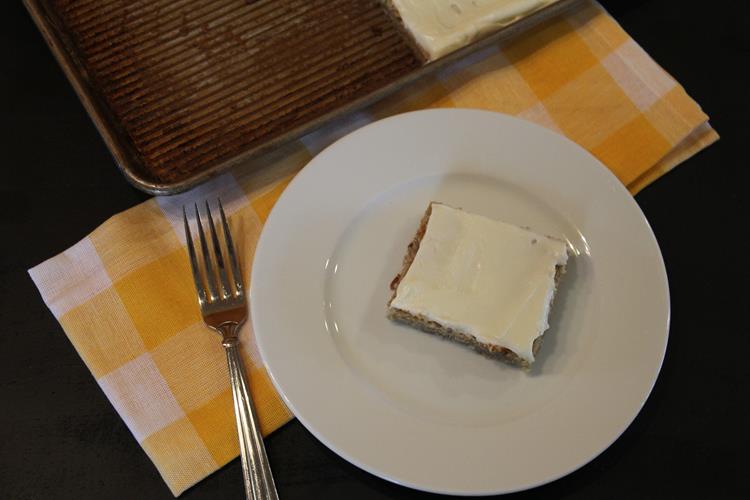 I started blogging way back in 2008. That means I have a lot of recipes that get lost in the archives of my site. It also means that some of my recipes need a little updating.
The actually recipe isn't really what needs updating, it is the pictures. So I am continuing to work on updating some of those really old posts.
This week I worked on updating my banana bar recipe. This is a recipe I have been making for years and years. It is one of my favorite ways to use up overripe bananas. I shared the recipe way back in the summer of 2008, so it was long overdue for new pictures.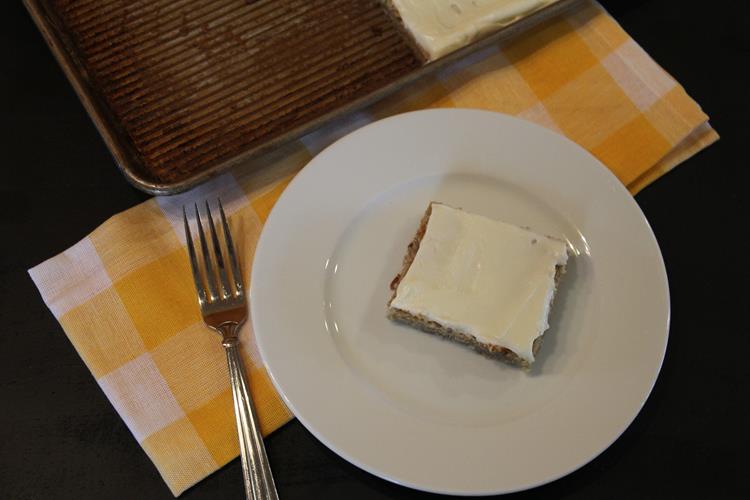 If you have some overripe bananas this is the perfect recipe to make. It is delicious!
And I have a gluten free version of it as well. So if you are gluten free be sure to check out my gluten free banana bars. I have also heard from readers that Bob's Red Mill Gluten Free 1 to 1 Blend works well in this recipe.
We love to frost these bars and the recipe includes the frosting. You can easily leave the frosting off of these and they are still delicious. But really why would you want to leave the frosting off!